Hello Mobile Gamers, i-Fun Games has made its new mobile Massively Multiplayer Online Role-Playing Game (MMORPG) 'Runes of Dragon' available to download in Early Access. This is an Open-World 3D MMORPG in which the Demon Lord awakes and has started rising his armies to wipe out all the mortals. There are only 4 dragons who can stop him. The world has chosen one to ignite the Runes of Dragon and Stop Demon Lord. You can download Runes of Dragon. Before that have a look of Runes of Dragon trailer below.
In Runes of Dragon, you join Raid together with the thousands of Global players to beat WORLD BOSS and by doing that you get tons of treasure to strengthen your character. You can increase the power of your character by wearing dazzling wings and personalized Custom that also makes you Stand out in the crowd and stylish in the battlefield. There are also Guild vs Guild wars available in which you gather your friends and fight for the honor of the Guild in the battlefield, by beating all the enemies ahead you can claim the eternal glory in the most intense competitive features!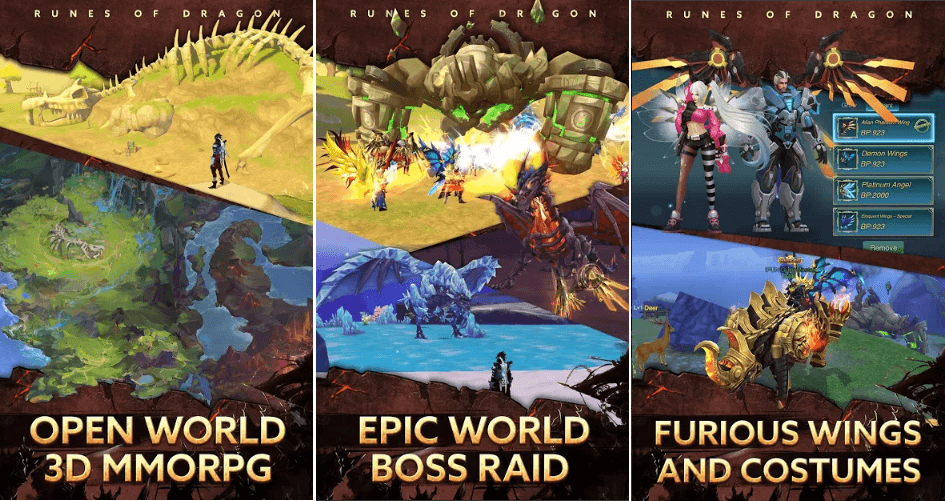 When a new player downloads and install Runes of Dragon, he gets Free Gold and tons of Epic Weapons by using them he can compete against the players from worldwide. Runes of Dragon is the first Free to Play Open World 3D MMORPG which offers to the players the dazzling graphics. Get ready to play against the Global Players and feel the exciting Next Generation of MMORPG by downloading Runes of Dragon Beta Version.
Stay tuned with Mobile Mode Gaming (MMG) for the latest Mobile Gaming News & Updates!