We are all familiar with the lore and legend of King Arthur. But what happens when the legendary king has fallen and the entire kingdom is plunged into war and chaos? King of Avalon explores this story as players of this mobile game are treated to an amazing strategy and world-building game.
From dragon battles to building an entire army, King of Avalon is a strategic game that comes with a lot of complexities.
I've come to love a good strategy game but nothing has impressed me other than King of Avalon's take on the legendary Arthurian lore. In this article, I tell you all about King of Avalon and how you can earn gold in the game.
A Medieval Strategy Game
Getting Gold in King of Avalon
Use the Vault
Buy Gold Packages
Visit the Fortune Teller at the Tavern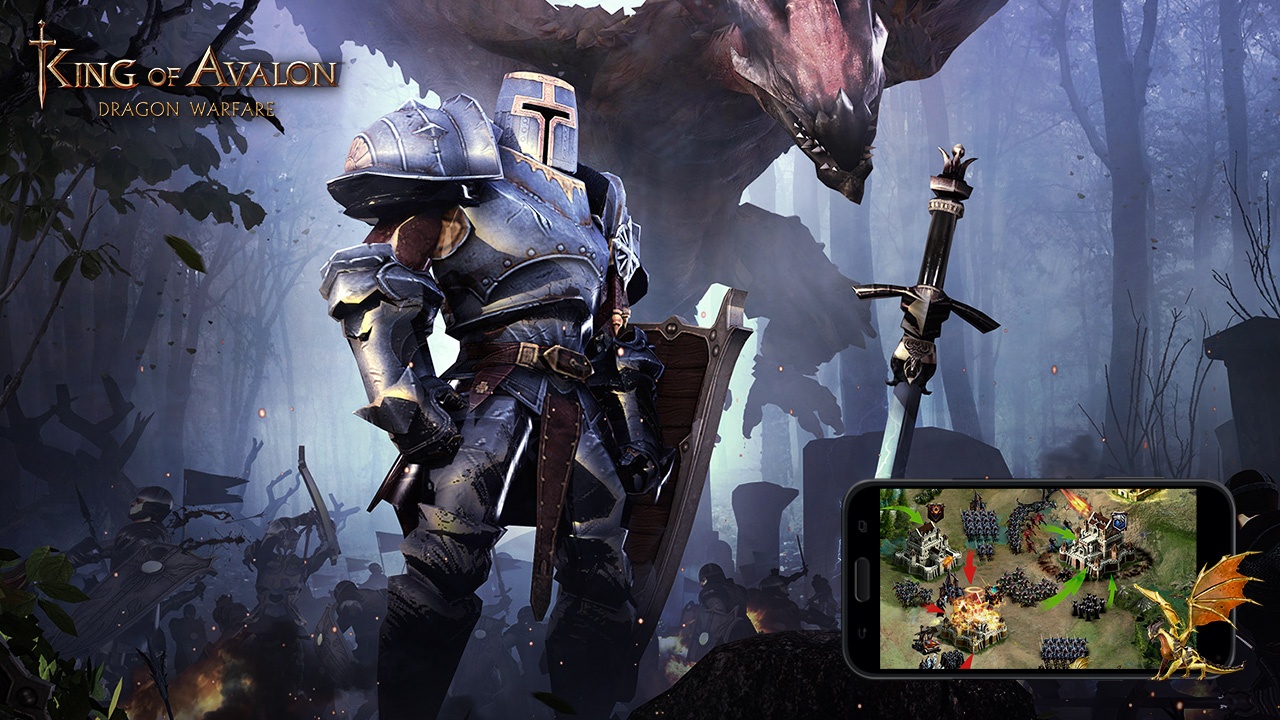 A Medieval Strategy Game
King of Avalon is a mobile game where you get to build your stronghold, recruit an army, and even raise a dragon to defend your land.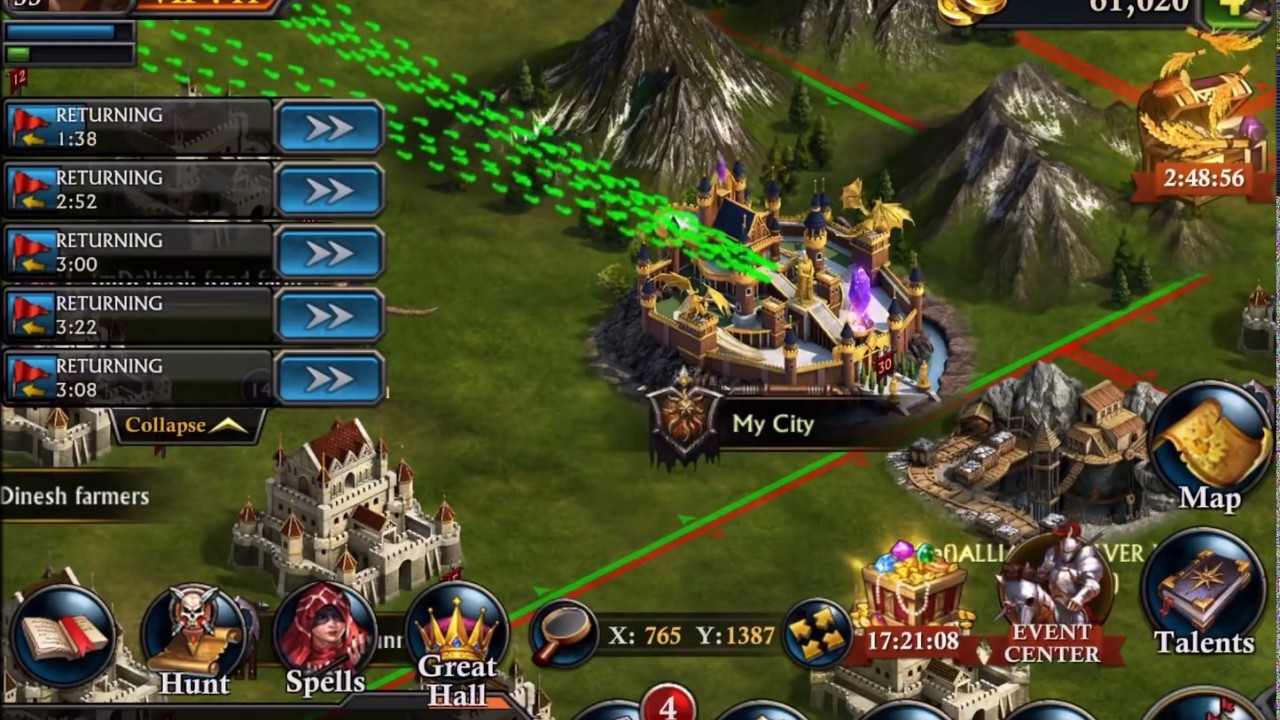 Make friends with players from all over the world and join an alliance to strengthen your forces. Raid enemy strongholds and gather gold in the process. New players are treated to an extensive tutorial to learn the initial steps in playing the game.
I learn to build a massive city with different infrastructures that will help defend or improve the lives of my citizens as well as raise a dragon to become the ultimate superpower in this game. I also get to develop the city through an intensive and complex development system found within the Development Tree.
I also found out that I can train units such as archers and foot soldiers and even siege machines and forge equipment to bolster my forces. I can even recruit spies to collect information before making an efficient strategy against my enemies.
Downloading King of Avalon
The mobile game King of Avalon is completely free to play and free to download from Century Games Limited.
It is available for download for all mobile devices including Android and iOS. To download the game, head over to the Google Play Store or the App Store.
Make sure to set up a payment method in case you want to purchase in-game items through the in-game store.
Getting Gold in King of Avalon
Gold is the most important currency in King of Avalon. I am not able to purchase different units or upgrade infrastructures to defend my kingdom if I ever run out of gold.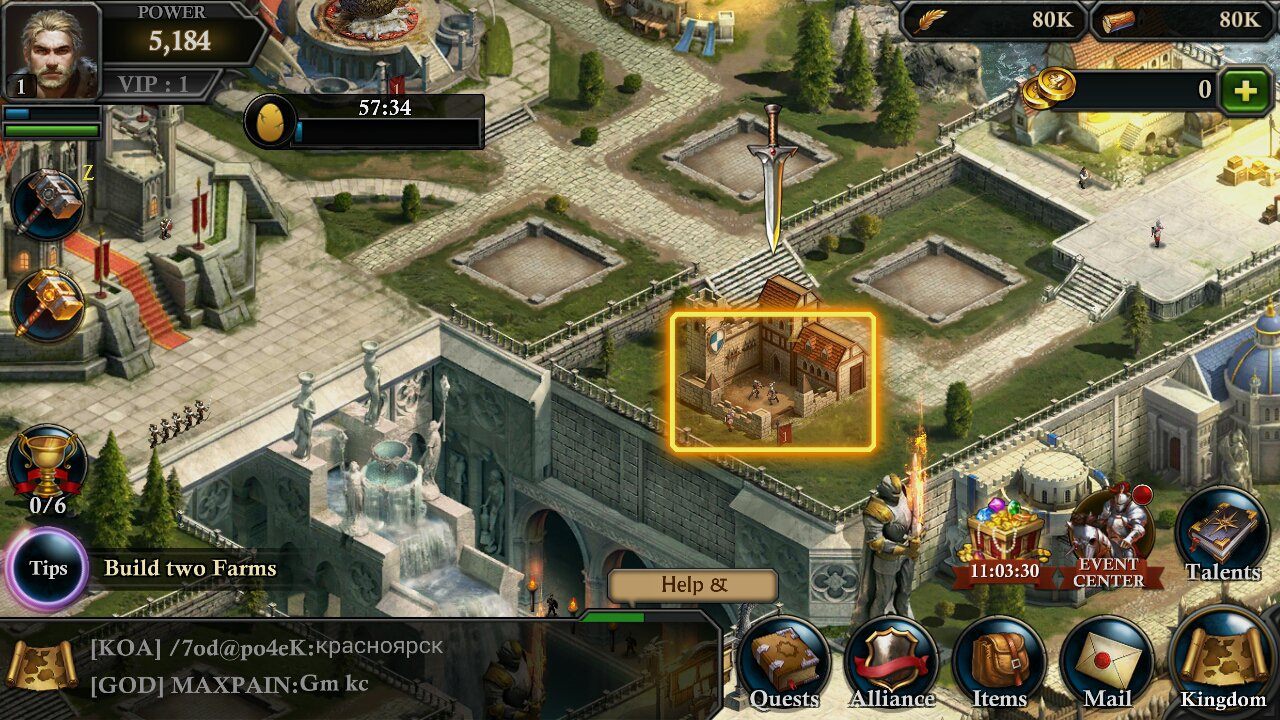 If there is one thing that you should consider to be an important aspect of your kingdom, it is always going to be your gold.
For those who have been playing the game and continue finding themselves depleted of gold, here are some of the things that I have learned in playing King of Avalon especially when it comes to getting enough gold for my kingdom.
Note that these tips are just supplementary for your gold income and should not be treated as your main income in the game.
Follow and Like
During the initial stages of the game, I learned fundamental aspects like the objectives and how to play effectively by watching the tutorial. It is helpful to go through the tutorial to learn more about the game but there is one tip that I discovered that has helped me get a jumpstart in the game when it comes to gold.
The very first thing that I did when I first started the game was to follow King of Avalon's social media accounts. There are a lot of advantages in following its accounts on social media apart from getting updates now and then. They often provide giveaways that may even contain gold.
However, what I did not notice at first was they provided me with gold even just by following their socials. Make sure to follow their social media accounts through the app to get rewarded with a hefty amount of gold. This will surely help you get some gold into your pocket.
Use the Vault
The vault is a mechanic in the game that acts like a bank. It helps players who want to invest their gold into the game and earn a good amount. I normally deposit some gold into the vault so that I can get more after a day or so.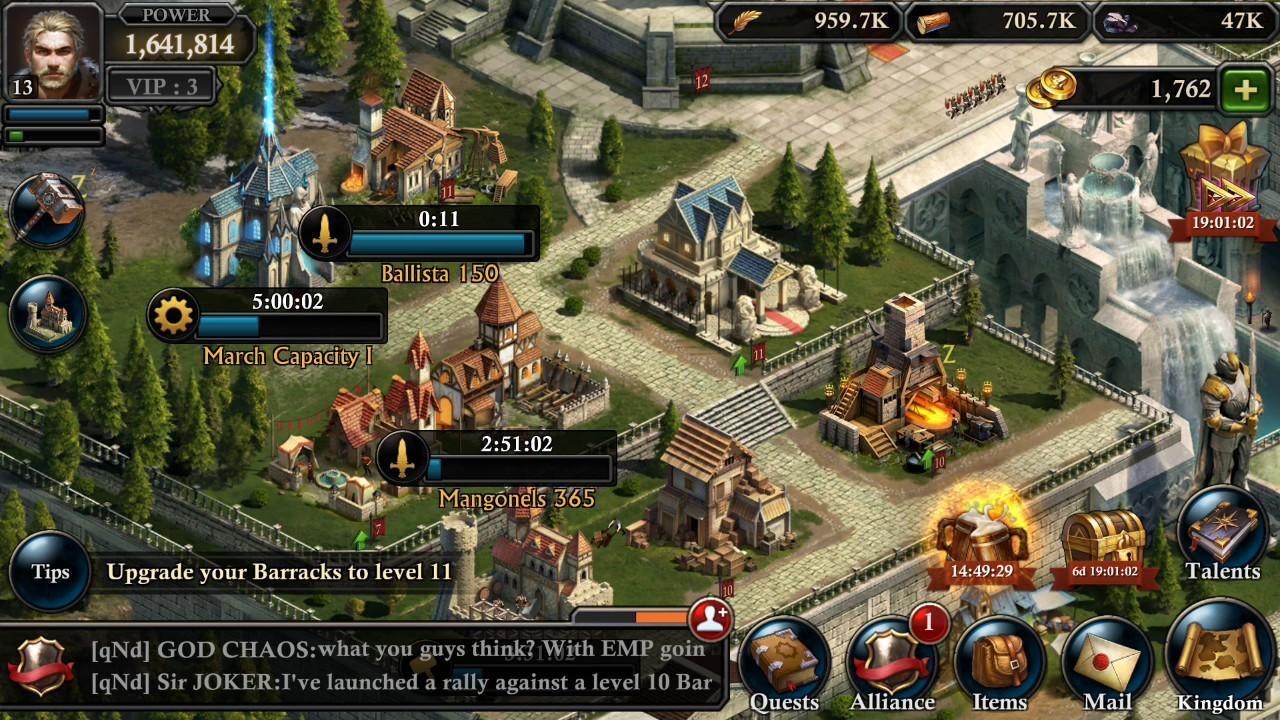 The vault offers interest so players can earn gold in the game. I usually choose to place my investment in the vault and put it there for just a day and still earn a good amount of gold as interest.
I highly suggest that you try this mechanic and learn more about investing gold into the vault so you can increase your income in the game.
Join Gold Events
There are a lot of events in King of Avalon. Most of them often reward you with items or other boosts but none is more important than Gold Events. Gold Events are conducted every two weeks and should allow players to earn gold in the game by participating in them.
The top 100 players who participated in this event earn at least 1,000 gold while the remaining players get gold depending on their position. Make sure that you check the game out so you can participate in this event. I have joined the past few Gold Events and made a lot of gold from just joining.
If you find yourself too busy to join the Gold Events or if you have missed out on the event, there are still many other events in the game that you can join. I also recommend that you participate in the Fortune Teller Event where there is a good amount of gold as a reward.
Buy Gold Packages
With so many options to choose from, I think the best way to earn gold in this game is to purchase gold packages.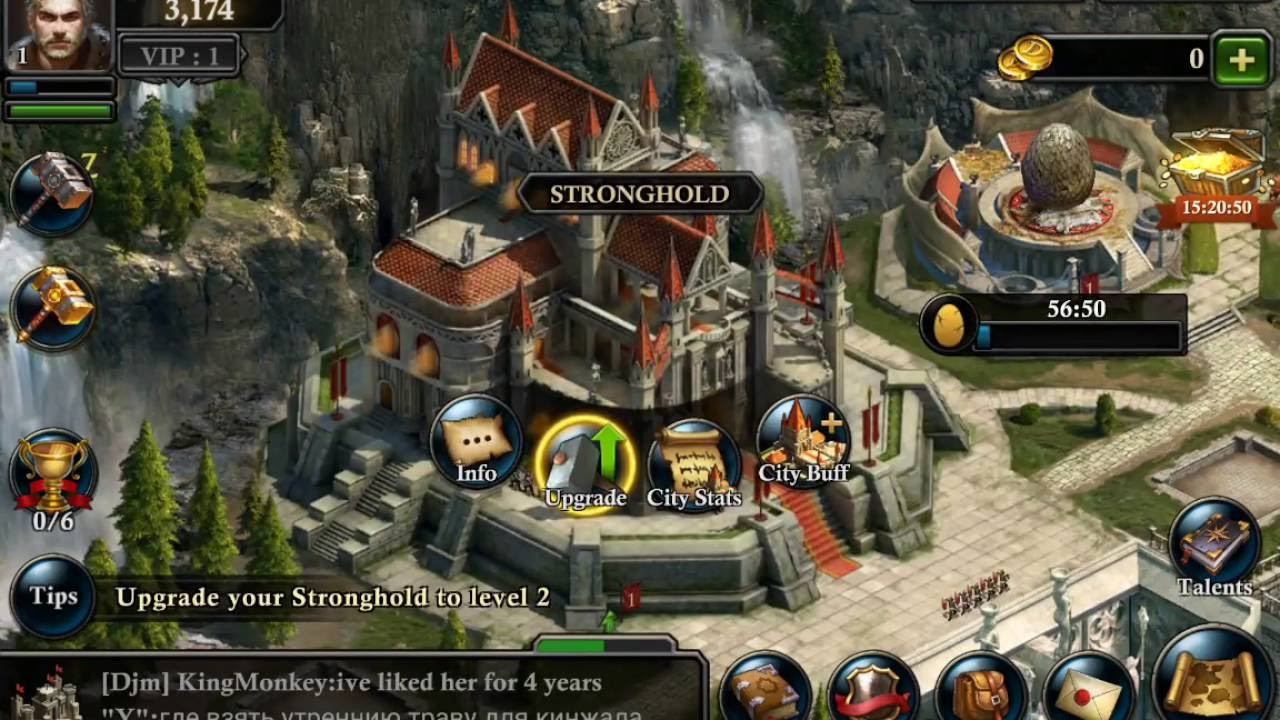 Of course, many of us do not have the resources to purchase gold straight from our pockets using real money.
But if ever I do have the chance to purchase gold packages, I always choose the package with the highest amount of bonus gold.
Each gold package has its own set of bonus gold. The lower the amount, the lower the bonus gold as well so make sure to purchase packages that are enough for your budget. You also get the best benefits from the game when you are subscribed.
Sell Equipment
Whenever I am short on gold, I always fall back to the most basic way of earning gold in the game. Selling old or unwanted equipment is the best way to earn gold. And while it can be quite tedious and can take a lot of time (due to waiting for other players to purchase the equipment), the profit I get from selling them can be huge.
Many players often go this route when they are short on money but do make sure that you sell your gear and other equipment for a fair price in the marketplace. Too often players want to earn profit immediately by putting an expensive price tag on their equipment without checking the marketplace.
Study the economy of the game to know the exact price tag for each piece of equipment that you plan on selling. This way, you get a good amount of gold as profit and you also sell your gear much faster since many players can afford it.
Visit the Fortune Teller at the Tavern
The Tavern is another great source of income for players who want to earn gold in King of Avalon. You can visit the Fortune Teller at the Tavern where you can check out a mini-game that will help you win different prizes including gold.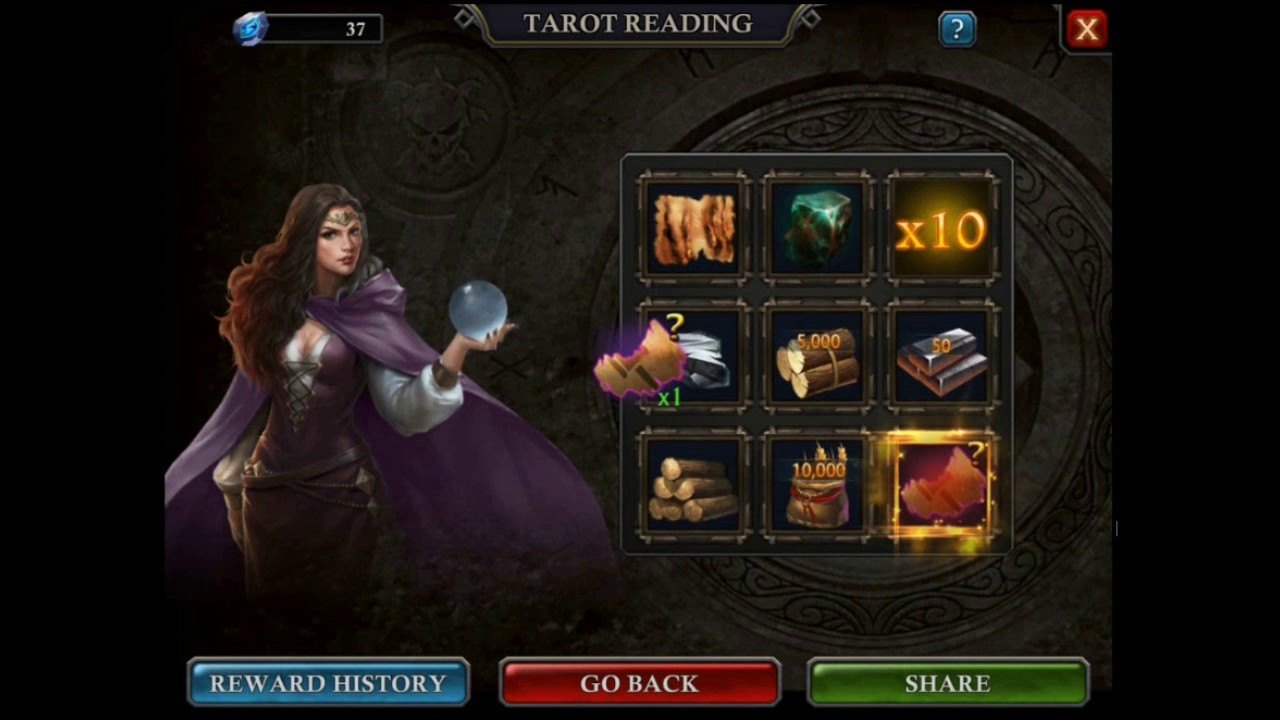 While it may not be as large of an amount as the ones I make through using the vault, it is still a good amount that will help me pick up some good equipment in the game.
Join an Alliance
One major feature in the game that I find to be very important if you want to grow your empire is the Alliance. Join an Alliance the moment you step into the game and you will soon discover how quickly you can progress with the help of your allies.
However, join an active Alliance so that you can fully reap the advantages of such a feature. An active Alliance will provide you with Alliance gift chests that contain gold. Some of these chests will also have other rewards but the gold you earn from opening these chests is essential.
I would also remind you that only the first 15 to 20 players within the Alliance can open the gift chests and will get the gold so make sure that you are quick enough to open those chests whenever they are available.
Conclusion
Despite showing its age in terms of graphics, King of Avalon continues to be one of the best mobile strategy games that incorporate different strategies.
Learning how to get gold in this game will certainly help you grow your stronghold that can withstand attacks while also strengthening your forces.