Most games are designed to be challenging and some of them can even enrage a lot of players. However, some games are meant to help you calm down and relax. I've recently discovered a mobile game that has helped me relax by beating a ragdoll.
Yes, you read that right. Kick the Buddy is a mobile game that helps you relax by beating a dummy. This may sound counterintuitive but trust me, you'll see what I mean when you start playing this game.
Now that I've captured your attention, here's a guide on how to play the game, how you can earn gems, which weapons to use, and more.
Keep on Tapping to Earn Money
Learn How and Where to Get Exclusive Weapons
Switch Up Your Weapons
Here's How You Can Take Advantage of the VIP Trial
Invite Friends, Follow Their Socials, and Get Freebies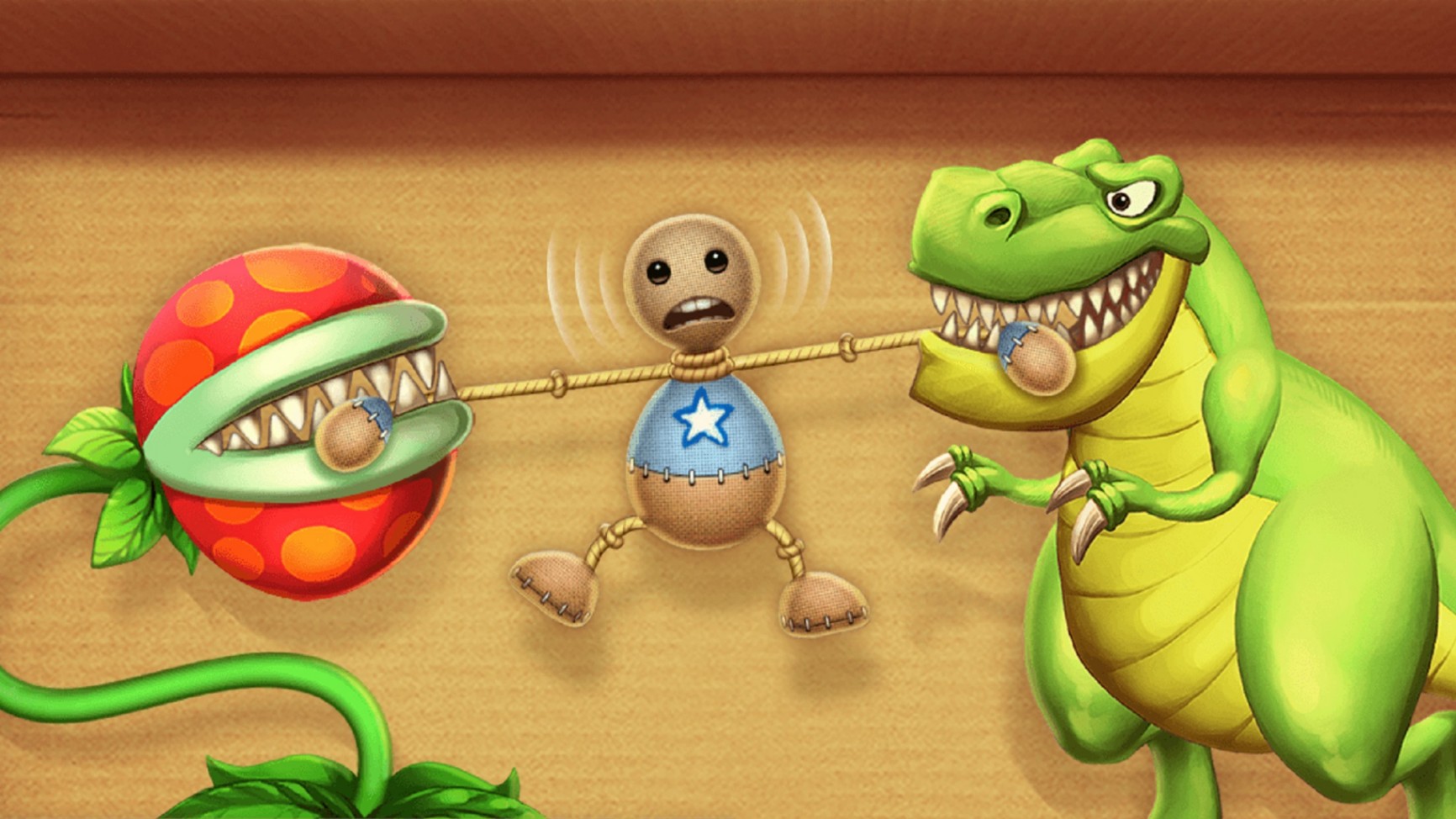 Keep on Tapping to Earn Money
As an action-packed game, Kick the Buddy has one of the simplest mechanics that I've encountered. All I needed to do was to keep on punching, kicking, or shooting Buddy by tapping the screen.
The ultimate goal is to beat Buddy into a pulp and the more I'm able to do so, the more I get to earn money.
The best tip that anyone who plays the game can give to you is to never stop tapping the screen.
Doing this should give you enough money or coins in the long run. I've never found myself so relaxed by just beating a silly little doll.
Unlock a Variety of Weapons
As mentioned, playing Kick the Buddy is a simple game all about beating Buddy the ragdoll by just tapping the screen. However, there are numerous ways to do this. You may simply use your fist to beat Buddy or you may want to use a wide variety of weapons.
The more weapons you use, the more money you receive. There are so many weapons to choose from including AK-47, a mace, katana, bow, land mine, and I've even picked up a statue and used it to smash Buddy's head.
There are also different types of weapons that can be purchased using different currencies in the game. The coin weapons can be purchased through the coins while gem and card bonus weapons are exclusive only for those who spend real money in the game.
Learn How and Where to Get Exclusive Weapons
Different weapons offer different types of damage in the game. Most coin weapons only deal a small amount of damage and are often just used to smack Buddy. However, there are exclusive weapons that are far more devastating and have the craziest effects when used against Buddy.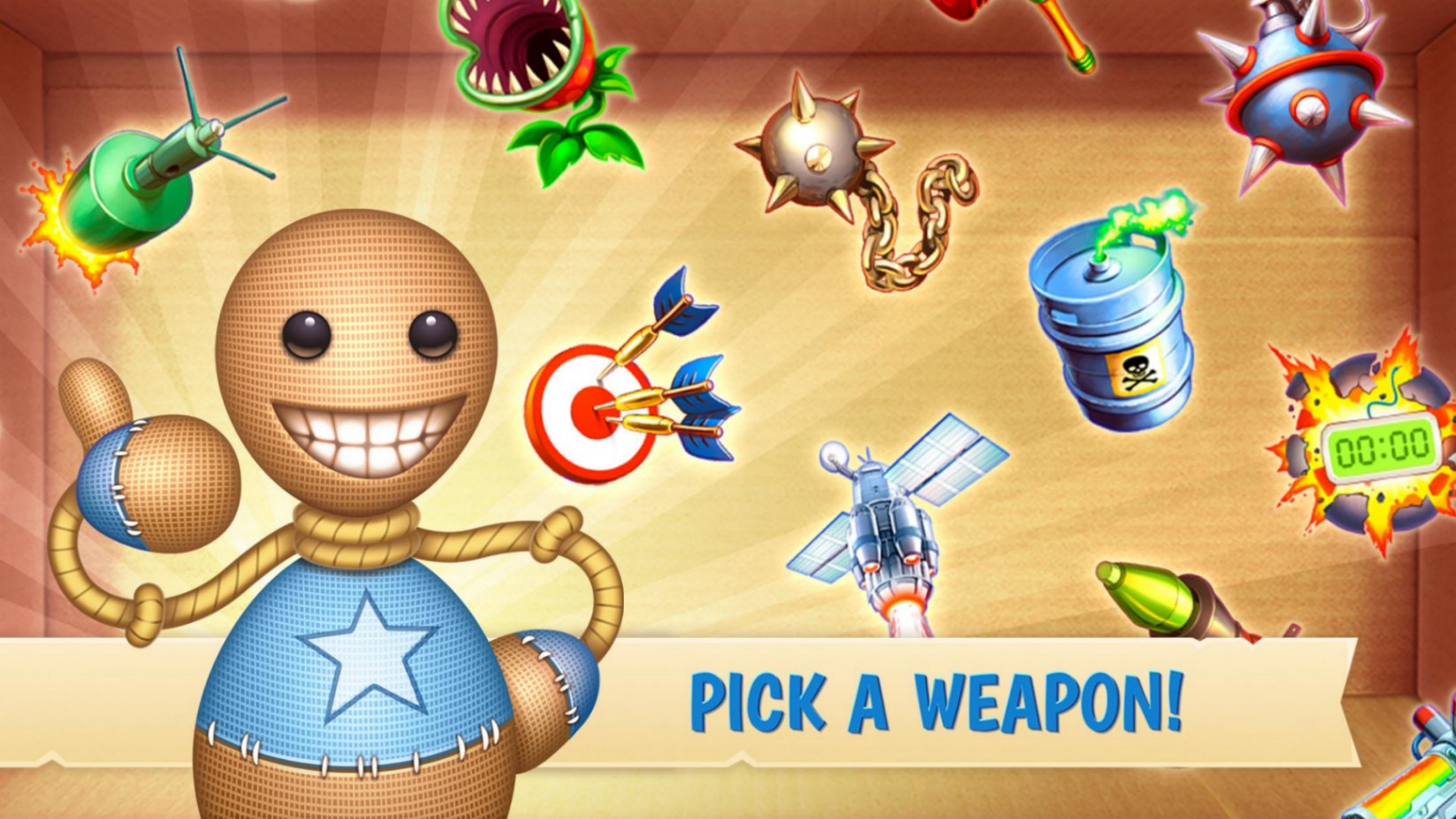 Weapons such as a nuclear bomb or an earthquake can be called upon using gems while a flamethrower and a plasma sword can be used by earning them through card bonuses.
Other weapons are given as exclusive rewards such as the Mjolnir which you can get after logging in for three days in a row or the Bazooka when you follow their official Instagram account.
Many other weapons such as the holy grenade or the Balalaika are exclusive weapons that can only be achieved by watching ads.
Unlock the F1 Grenade and Use it Immediately
Speaking of powerful exclusive weapons, one of the most effective weapons that I've used in earning more money in Kick the Buddy is the F1 Grenade. F1 Grenades are earned through card bonuses and can be acquired early in the game.
If you want to bring the hurt, choose the F1 Grenade. The blast is large enough that it will immediately knock out Buddy and give you at least four bucks. I highly suggest that you try to throw as many grenades as possible at Buddy and once they detonate, you'll earn a lot of money.
You don't need to save up a lot of in-game currency to get F1 Grenades as it is already available at the start of the game. All you need is to check the inventory and equip it.
Switch Up Your Weapons
With so many weapons to choose from, some have become my clear favorites. Weapons like the Molotov cocktail and the plasma gun are just some of the best weapons that I often use.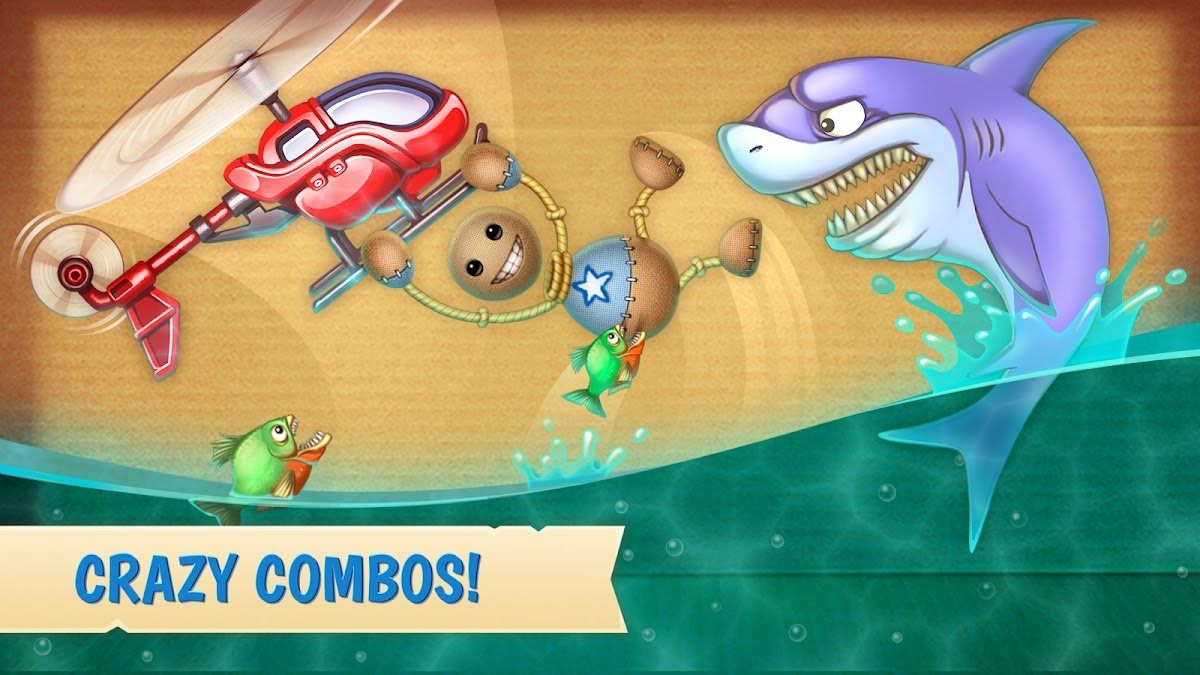 It's fun to see Buddy being blown up to pieces or burned down however, if you do notice that you're not earning enough money from beating Buddy, you might want to switch up your weapon choice. Try to use a different weapon from time to time.
Better yet, rotate your weapons and see which ones will help you earn more money. You also get to earn card bonuses whenever you switch to a new weapon so go ahead and try a few others.
I recommend trying out the keyboard or the pancake as it's one of the more hilarious weapons to use against Buddy.
Combine Weapons for More Firepower
One feature that surprised me while playing Kick the Buddy is that I also get to combine my weapons for extra damage. There are so many weapons in this game and the interaction between weapons is unlimited.
Try to combine your weapons for more firepower and you end up getting a lot of damage which results in more coins. My favorite combo is the toaster-mace combo where I get to put Buddy inside the toaster and then use the mace to smash the toaster to cause more damage.
Remember, the more damage you deal, the more money you get. Get creative with your weapon combos and try using two different bombs such as the black bomb and the mega bomb and see their interaction.
Here's How You Can Take Advantage of the VIP Trial
Kick the Buddy can be played on its own without the use of any subscription. However, if you truly want the full experience, I suggest signing up for the VIP Trial. Take advantage of this free trial of the VIP subscription which lasts for three days.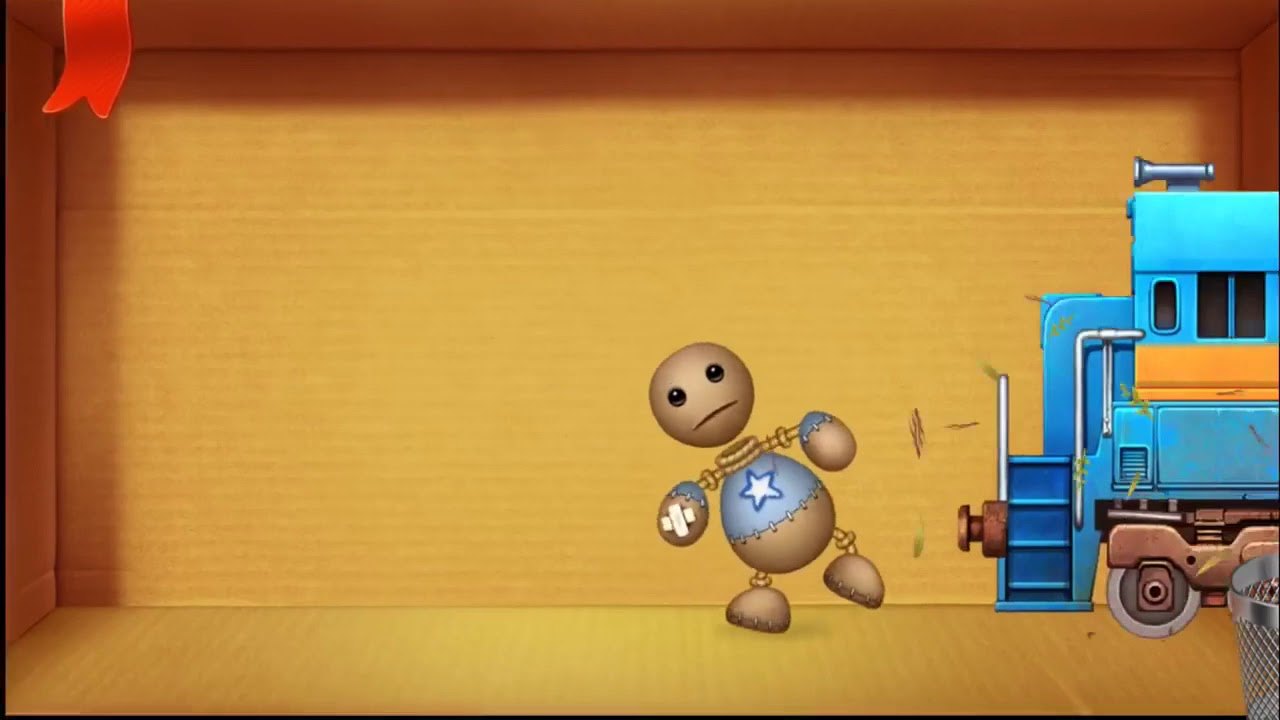 You don't need to pay anything afterward but if you do like the features that are unlocked during the trial period, you can go ahead and subscribe. You can always cancel your membership at any time you like but if you don't want to continue after the trial, feel free to cancel.
The VIP status offers exclusive weapons and provides 100 gems and 1,000 coins every day you log in to the game
With the trial period, you can get as much as 300 gems and 3,000 coins which should be enough for you to purchase new weapons in the store.
Play Every Day and Earn Free Gems
Gems can be very hard to come by after you're done with the trial period. There are not enough sources to get gems apart from using real money to purchase them.
However, the game does provide a good share of gems if you're down to play the game for consecutive days. Log in and play every day and you'll be able to earn free gems along the way.
There are also other rewards such as exclusive weapons, cosmetic items, and more when you complete the entire series.
Invite Friends, Follow Their Socials and Get Freebies
At the start of the game, I was asked to log in using my social media but I opted not to.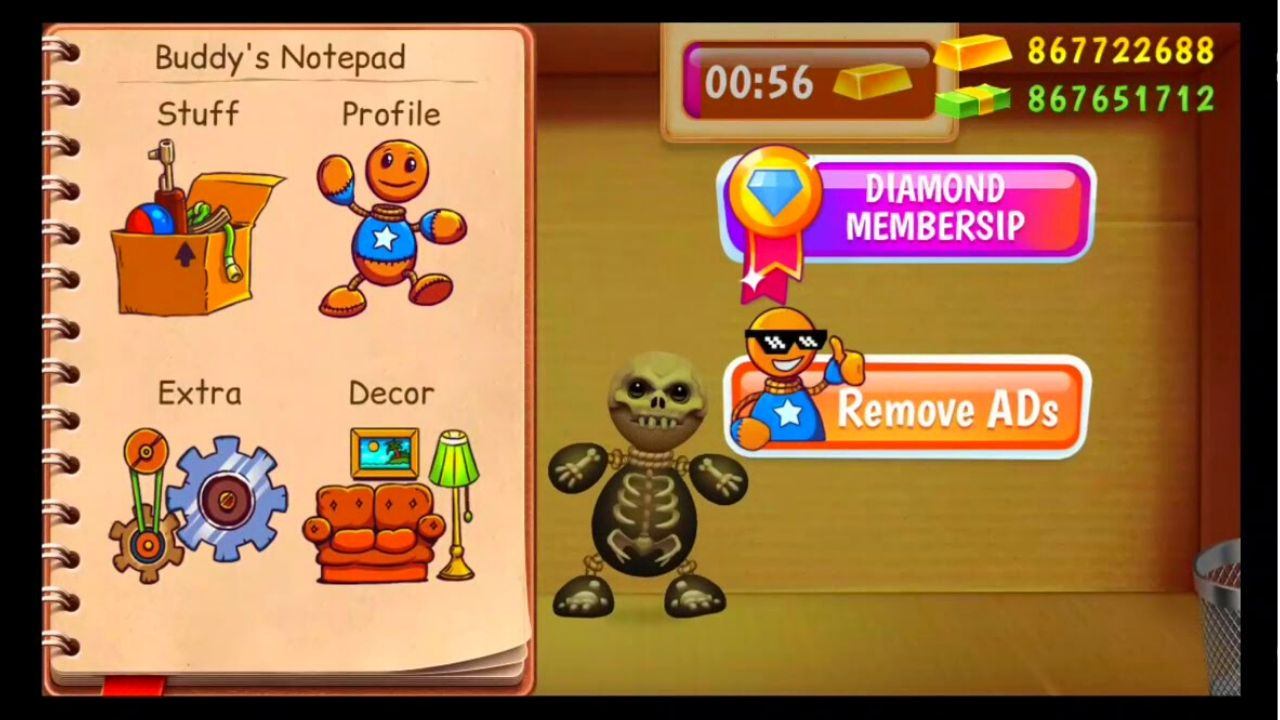 It was then I realized that I made a mistake when my friends told me that there were freebies for those who link their social media account to the game.
Apart from that, there are also freebies and other rewards when you invite your friends over to download and play the game.
Don't make the same mistake that I did. Follow their official pages on all social media platforms to get the exclusive rewards.
Watch Ads to Get Gold Bars
Both gems and gold bars are exclusive premium currencies used in the game. While the game does giveaway a little bit of both for free, it is still not enough to purchase those premium weapons.
Many might not know this but the game does give a lot of free premium items in-game through watching ads. You'll notice there's an option to watch an ad after each game. Go ahead and tap the option to watch a few video ads.
There are about a hundred of those and by the time you finish all of them, you'll receive gold bars and some of the rarest items in the game. Go ahead and try it to see which rare items you'll get.
Conclusion
Try the tips mentioned above if you aim to unlock all the weapons in the game. Based on my experience, Kick the Buddy is a fun and simple game to play and is quite relaxing, especially when you're under a lot of stress. Have fun beating Buddy!
Kick the Buddy is now available for download on mobile devices through the Google Play Store and the App Store.