With everyone around the world spending more time at home these days the battle to cure boredom rages on. I am definitely a part of this group!
As I've become more interested in trying new games, I got curious about what games are popular in other continents. I decided to look at Europe first, and share my findings with you! Read on to find out which games are the most downloaded in Europe.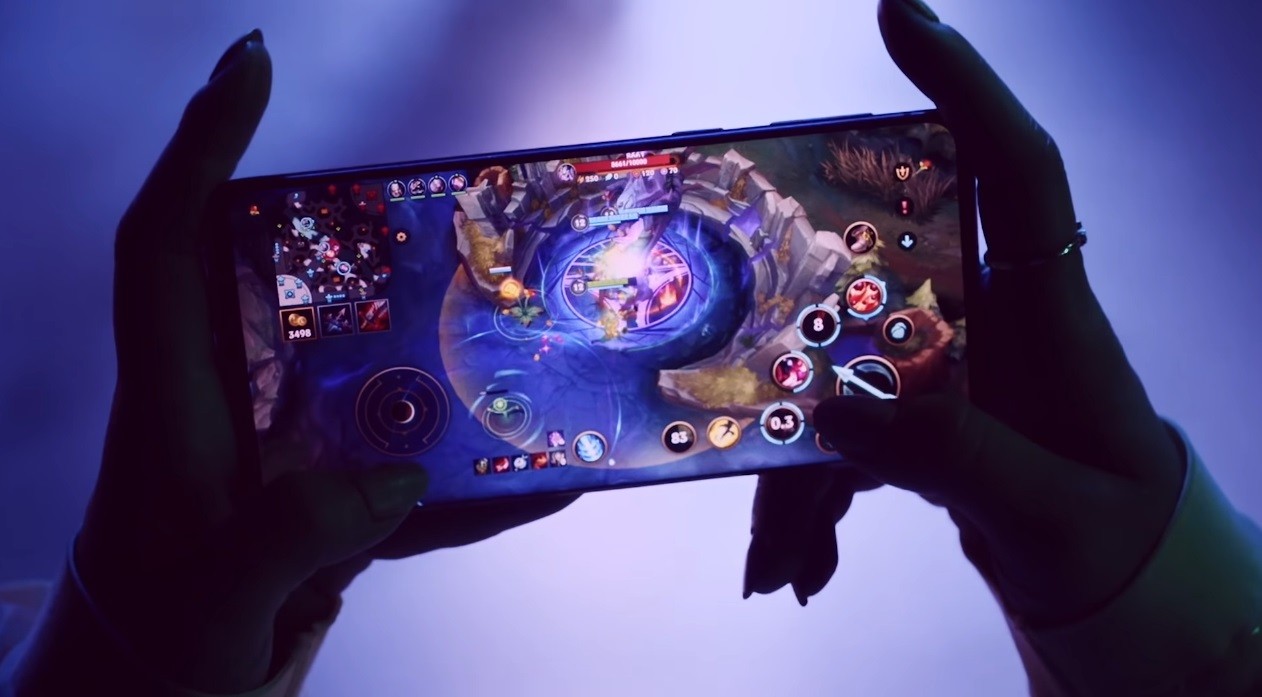 Tower Run
This French arcade game was first released in April 2019 by Voodoo. There are already 10 million installs on both the Google Play Store and the Apple App Store. There is nothing fancy about this game but people find it addictive. As the game begins you jump on others and keep walking, creating a tower. Eventually, you climb stairs and gain points.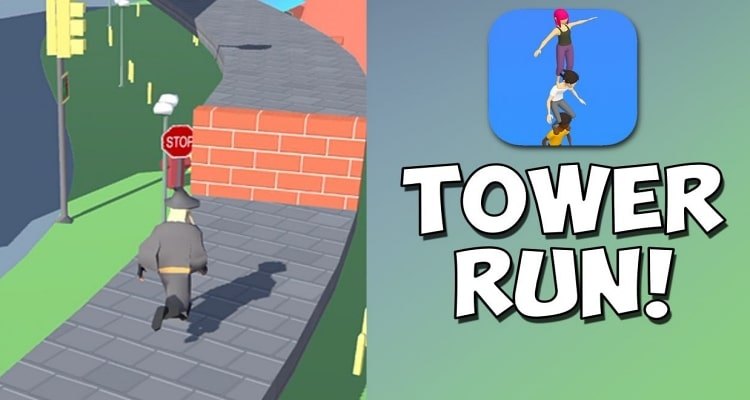 If you are using the Android platform, simply go to the Google Play Store, search for the app by its name and once on the app page, click 'Install'. For Apple users, follow the same process to download the game.
The basic app is free to use but it is loaded with very aggressive advertisements. The no-ad feature costs a monthly subscription fee of $2.99 on iOS and $3.49 on Android. My biggest tip is to be patient with the game as initially, it might seem that your character isn't moving!
My Talking Tom
My Talking Tom is one of the most popular games of all time with more than 500 million downloads worldwide and is the most played app in all of Europe! The game was first published by Outfit7 Limited in the year 2013. Your entire family can participate in taking care of Tom, the talking cat.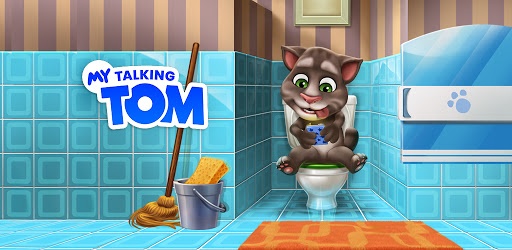 Downloading this app is fairly simple. Either go to the Google Play Store or the App Store and search 'My Talking Tom'. Then click the 'Install' or 'Get' button. To play with your family, have your family members log in from the same credentials to share the game individually, that way you can work as a team.
The app is free to use but you can buy coins available in various denominations from $1.99 to $4.99. You can also buy baby and adult potions at $1.99 each. If you want to see what Tom wants or needs, simply check out his actions, for example, a bubble containing his 'thoughts.'
Save the Girl
Save the Girl offers you small quizzes and brain checks whereby you need to make sure that the girl is out of danger. The girl has funny quirks on her face so try to control your laughter.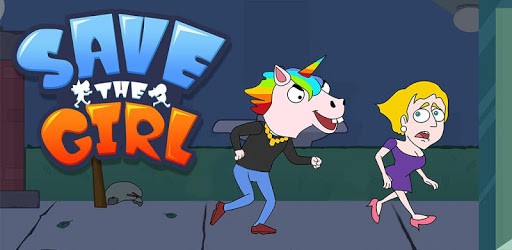 You can download the game on the Google Play Store and the Apple App Store. As you start the game, you will see the girl presented in a 2D left-to-right format whereby she walks to a certain situation. As she reaches a point where a critical decision is to be made, your choice will decide her fate!
The game is free for one and all however, there are a variety of ad-free packages that you can select from. I was personally very annoyed by the ads that popped up and bought packages ranging from $2.99 – $4.99. My simplest advice to you when playing the game is to use the option of retrying the scenario immediately.
Stack Colours
Another simple yet satisfying game released by Voodoo is called Stack Colours that has caught Europe by their thumbs, literally! You need Android 4.4 and up to play this game or for all my iOS users, use iOS 10 or later, please. There is mild violence in the game so keep away from children.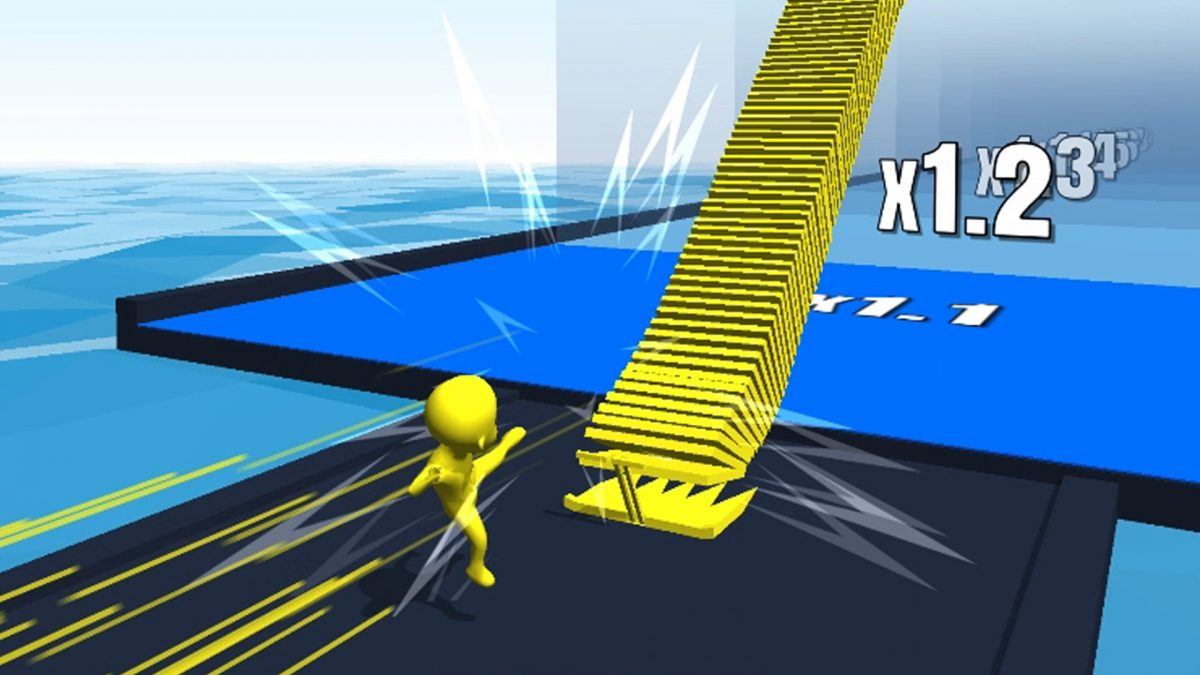 To download and start playing the game, please visit either the Google Play Store or the App Store and after searching for the correct app, click the 'Install' or 'Get' button to begin downloading. You can also play on your Mac or PC. However, steer clear from any shady sites that claim to have the "original online version" of the game.
There is no cost to play the game but be ready to watch ads to compensate for that. If you are someone like me who simply cannot stand these forced ads, buy a $2.99 premium subscription. My gameplay tip is to keep an eye on the color gates before you make any changes to the stacks!
Brawl Stars
As the name suggests, Brawl Stars is all about brawls! This is a multiplayer fight game in which you can either enter into a brawl with a bot or with your friends and family. What's more, you can even unlock powerful abilities to knock the stars out of your opponents.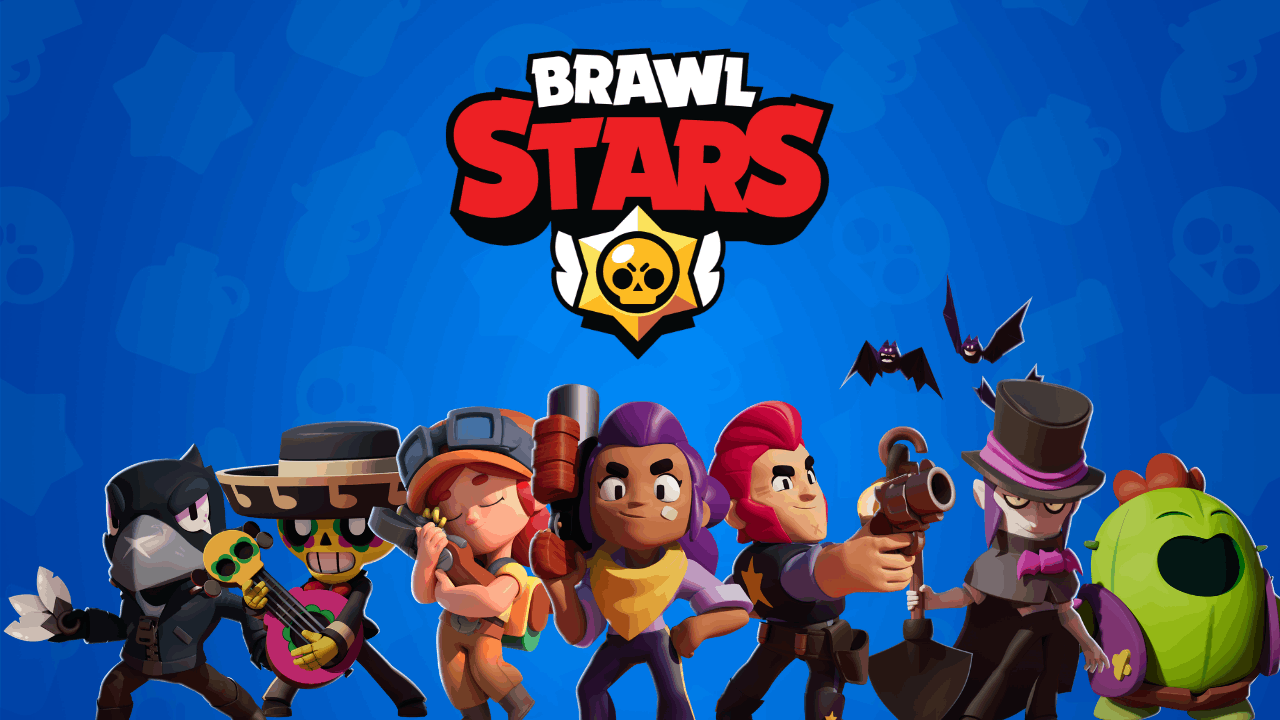 The beautiful game is available on both platforms: Google and Apple. Just click the install button and in no time the game will download on your devices. For the Apple iPad and iOS smartphone devices, you need 9.0 and later. For Android users like me, at least 4.3 and up should be good enough for a seamless experience.
The game is free but again, like other popular revenue models, this app charges you to improve your performance via gems and packs. The price for gems starts at $2.79 for 30 gems and goes all the way up to $69.99 for a staggering 950 gems! Packs start at $3.99 and go up to $6.99.
Roblox
Love robots and the thrill they bring either in the movies or the games? Roblox is just the right game for you. In this super popular game across Europe, you can do anything and be anything. Don't want to play but just hang out? Well, no problem, bring your friends together and just chat!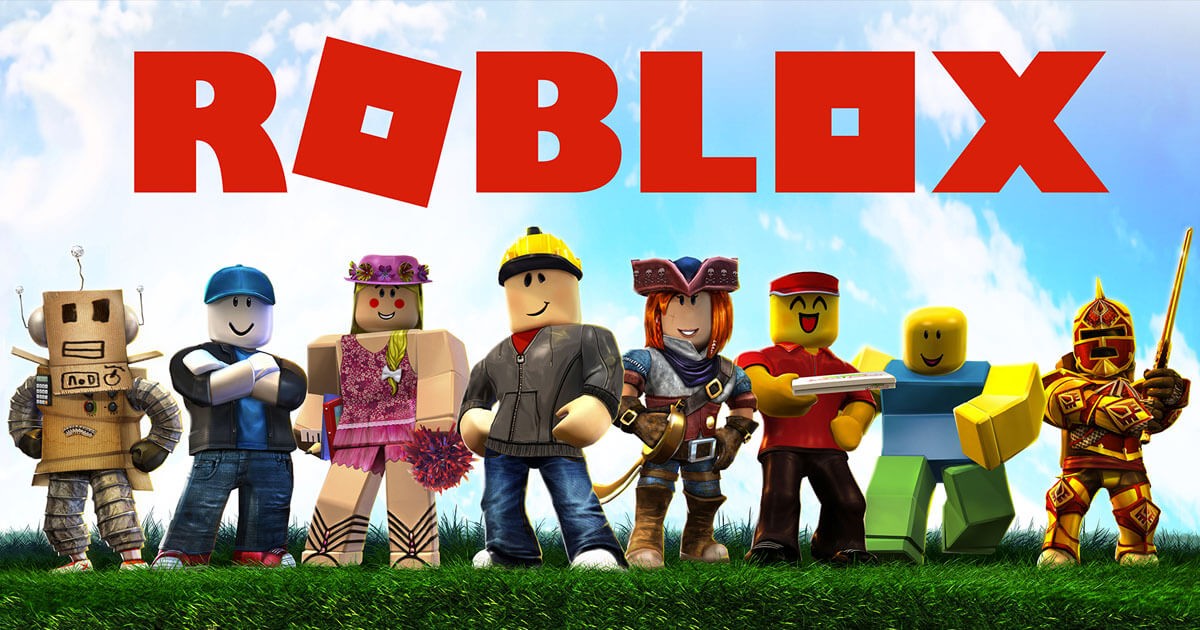 Roblox is available on both iOS and Android. For all Apple products, you need version 8.0 and above, whereas, on Google devices, you need to have version 4.4 and up. Download on all devices, just keep it away from children as it is termed as a "fantasy violence" game.
The Roblox Corporation does not charge you anything to play the game on either platform but encourages you to purchase their premium packages that start from $1.99 to $10.99. These are known as "Robux packages" so keep an eye out should you be interested.
Hide 'N Seek!
I think almost everyone has played this game in real life! Well, now there's a mobile version! The game is super simple whereby you can either play the hider or the seeker and either chase or be chased around structures and evade capture.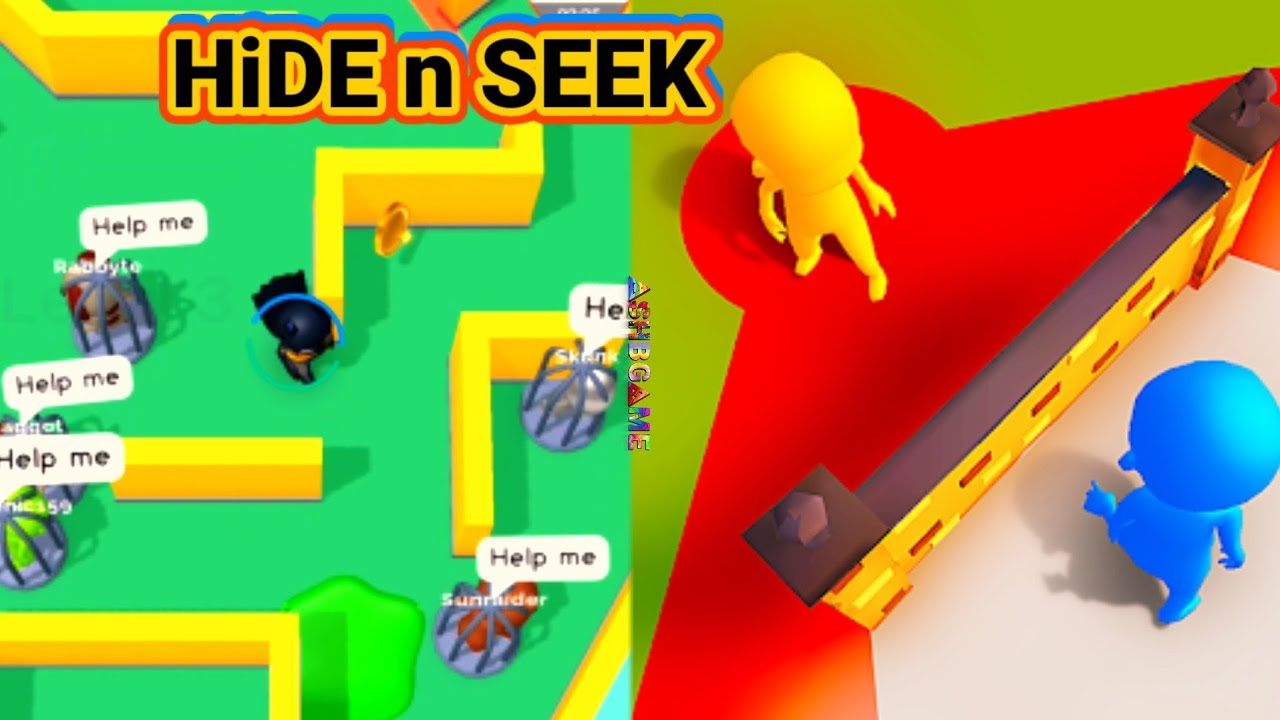 Go to the Google Play Store or the App Store and simply download the game in under two minutes. The current version of the game for Android requires version 5.0 and up. For iOS, make sure you have version 10.0, to begin with. Hide 'N Seek is not available on the Microsoft Store.
It costs you nothing at all to play the game and Supersonic Studios only charges you if you do not wish to see the ads in between the gameplay. Be ready to shell out $3.59 for the no-ads package. When playing the game as a hider, be creative when trying to hide, so the adage "you can run but you can't hide" won't apply to you!
Draw One Part
As the name suggests, all you need to do is draw one part, of an incomplete image or the one that does make sense. With 50 million-plus installs worldwide and played the most in Europe, Draw One Part has been a hit since the day it launched. The game also challenges you intellectually.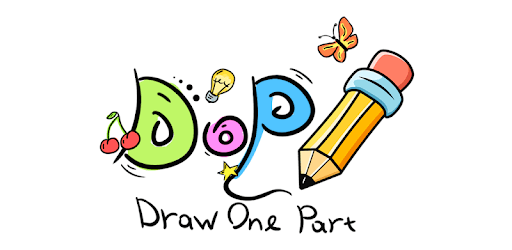 The fun game is available for you to download on the Google Play Store as well as on the Apple App Store. Version 10.0 and above for iOS, and 5.0 and above for Android devices, is sufficient to play the game.
The freemium game is available for boosts and upgrades on both platforms. In-app purchases on Android are at $1.99 and on iOS, you get the no-ads package at $3.59 per month. For a tip to play, I suggest you start looking at the puzzle from the "missing" perspective only to finish completing the drawing within the time allocated.
Conclusion
If you are a big fan of trying new games on mobile devices then you should check out the top trending and downloaded games in Europe.
While you try these games, make sure that even by mistake you do not fall prey to the incessant ads that they push to you. On the other hand, when you think that buying a boost or premium can help you play better, by all means, buy it. Well, I think I have shared all I had to, off to the games now!