About ten years ago I decided to no longer only play video games filled with violence. I was tired of fighting off monsters and aliens. This content is an integral part of most digital games, whether on my PC, my mobile, or any other device.
I started to download and play games that provide me with mental relaxation. Since then I've grown myself a 'library' of relaxation games. I've found many games that I enjoy playing and give me inner peace while playing them. I'll share with you my favorites, which also happen to be some of the most downloaded.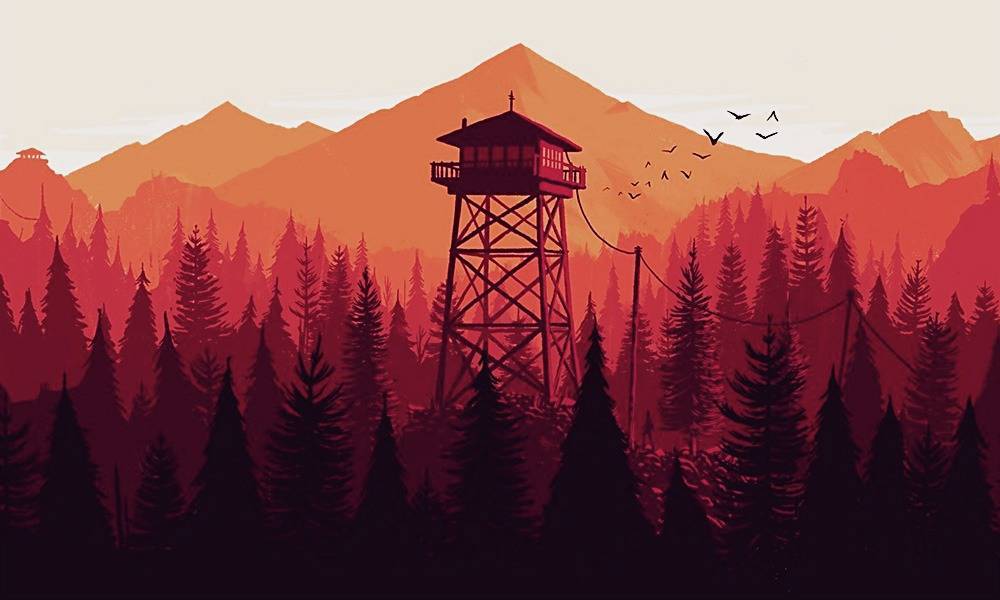 Home Sheep Home
The relaxing Home Sheep Home is part of the Shaun the Sheep animated series created by Aardman Animations. I learned the mobile game easily. I've found that the excellent physics engine makes it a dream to learn. Everything feels very natural to me.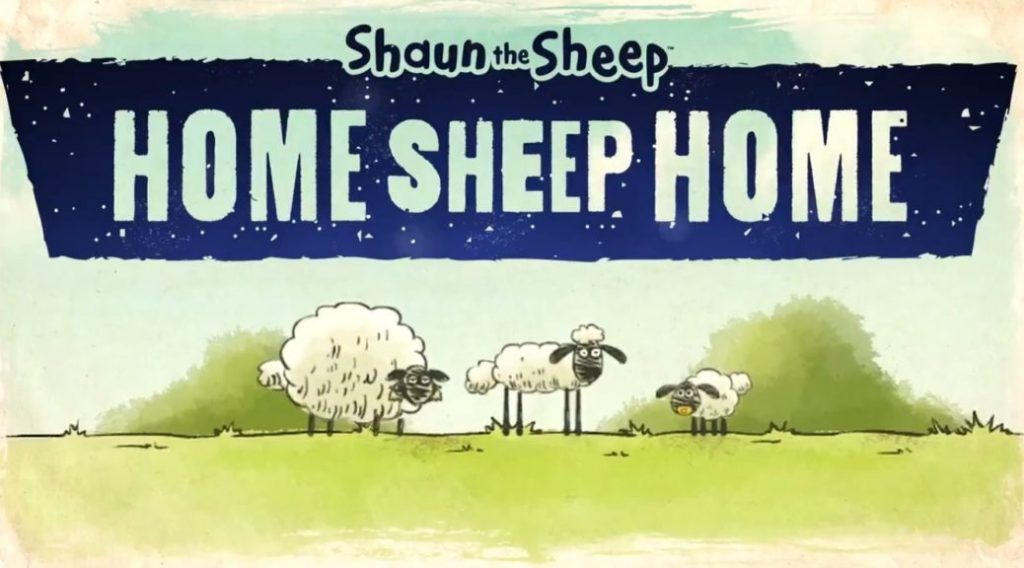 I start with three sheep of different sizes, all of which are fully controllable. Then I have to figure out how to get the tiny sheep, Timmy, the medium-sized one, Shaun, and Shirley the large sheep to the barn at the right of the screen.
I use steps, ramps, seesaws, swings, and things lying around to get them into the barn. I know you will get hooked to this game, just like me. It is fun to play with the three adorable characters, and it is relaxing to just play and enjoy without too much thinking about the next step. You can download the game for both Android and iOS devices.
Casanova
Another game that is ideal to relax with is Casanova. In this game, I'm a giraffe, trotting in one direction while other giraffes trot in the opposite direction. Each of the approaching giraffes has a neck of a different length. I aim to kiss every other giraffe on the lips.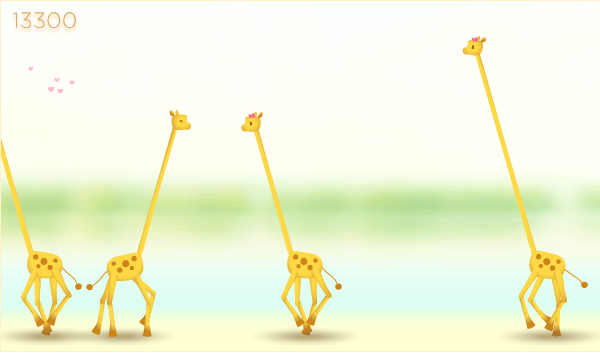 To achieve this, I have to click and hold the mouse button to extend my neck until I reach a giraffe's head to kiss it on the lips. For every kiss I plant, I collect floating bonuses. The whole setup is very adorable and I am hooked!
One of my friends commented that the game is so cute, it should be illegal. Get this game for complete mental relaxation and just enjoy playing it. I found the game on the Apple App Store.
Bejeweled
This is one of the games I began playing more than a decade ago. I love Bejeweled because of its simplicity. I think that is also the main reason why so many people are playing it for over ten years now.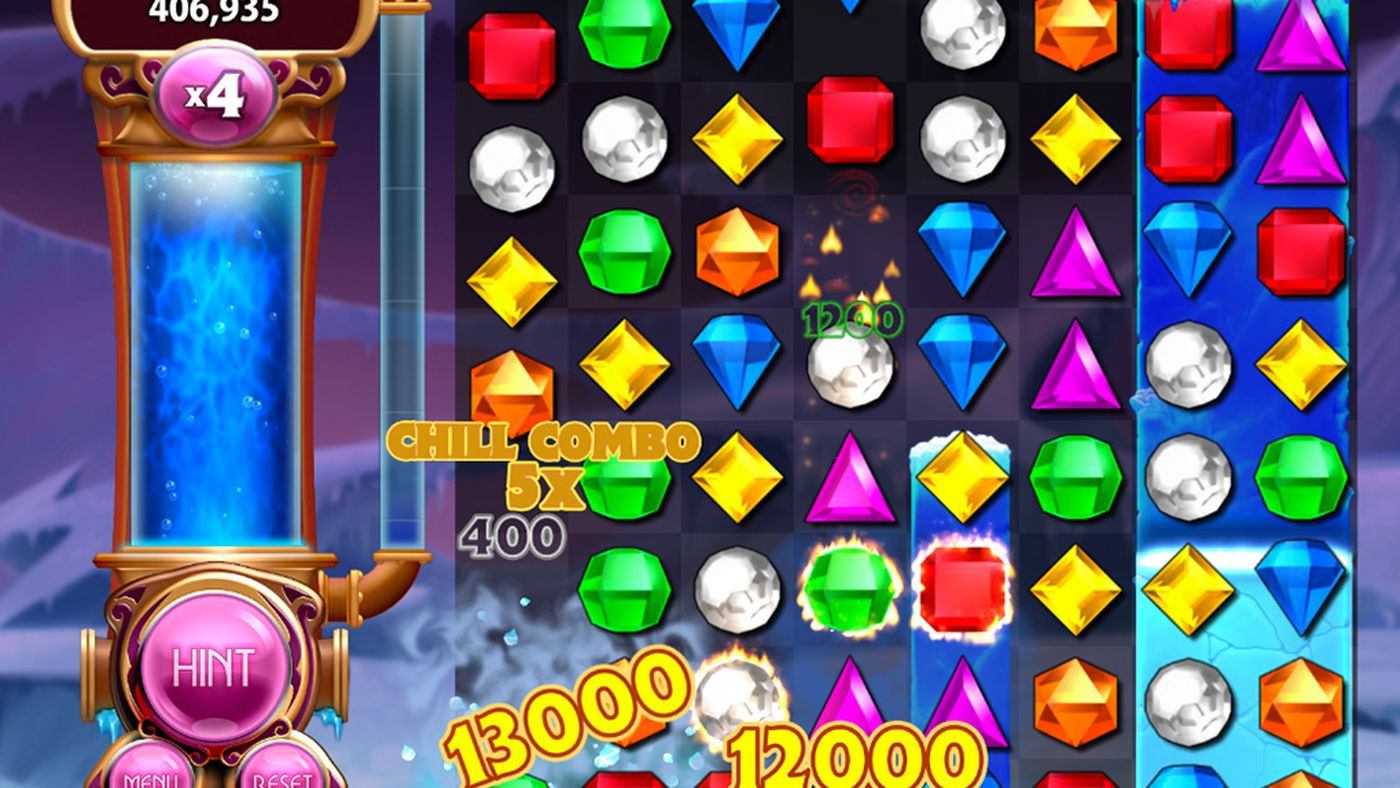 The game is about swapping and switching the positions of paired jewels. The aim is to make unbroken sequences with three, four or five identical jewels. When I've done that, they'll disappear. Replacements then drop into their spaces and the game repeats itself.
How higher the numbers of the sequences the bigger the bonuses and other surprises. I find this game very addictive. Bejeweled can be downloaded on the Google Play Store.
Flower Reaction
I have much fun with this relaxing game. Flower Reaction is a fauna-based fun game where each level begins with several little flowers floating around the screen. My cursor also controls a flower. When I click, it stops moving around.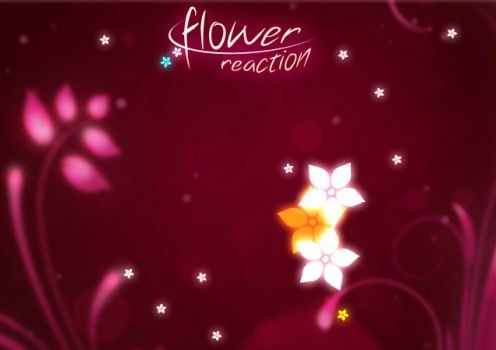 It then blooms for a few seconds to about ten times its original size. Other flowers that bump into it also bloom and enlarge. If any other flowers touch any of the large flowers they also bloom and grow. My aim is to time the first one so that I get a large chain reaction.
To try and stop me from getting my flower to where I want it to be on the screen, colored flowers linger around and grow extra large for a second. It sounds very simple, but I find it very relaxing, and I can play it even when I don't have a lot of time available. The game can be downloaded from the Google Play Store.
Fireboy And Watergirl
This game Fireboy and Watergirl can be tricky and thus not so relaxing when I'm playing it, but the satisfaction I get when I've done it right lets me experience real mental relaxation. My missions in the game are straightforward to understand, which makes it easy to play.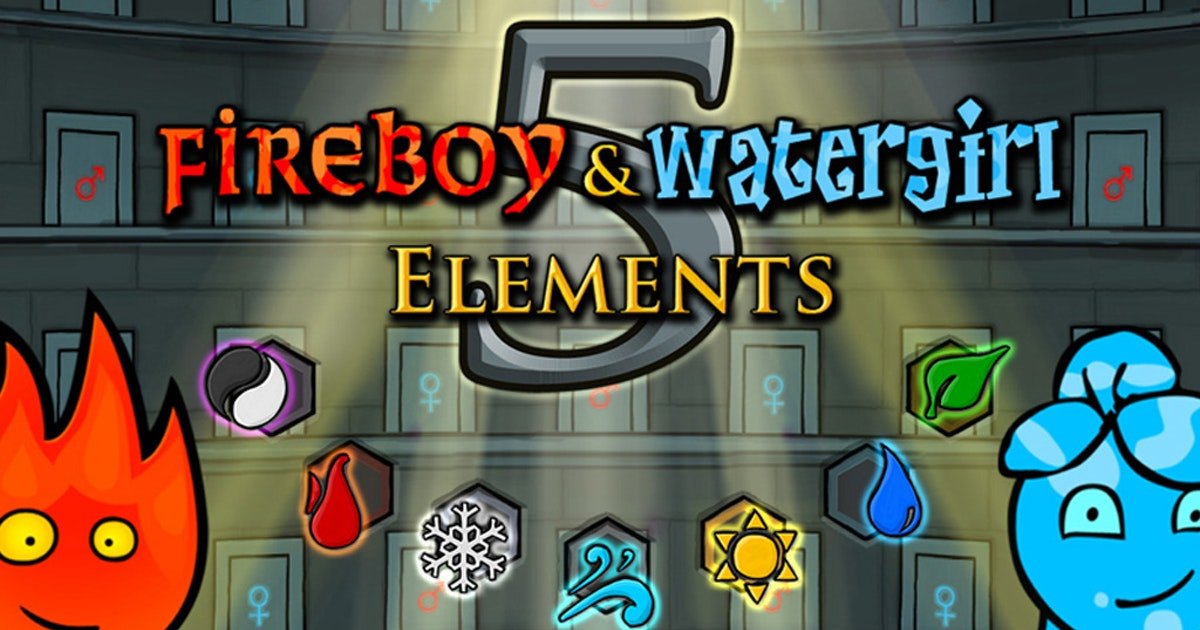 I have to guide Fireboy, who hates water, and Watergirl, who hates fire, around on the screen where challenges await me. I have to do lots of switch operations, box-pushing, and seesaw running. I also have a light beam guiding me.
I think what I enjoy most about this game is the laid-back vibes of Fireboy and Watergirl who every time wow me with new charms. The game is available for download on Android as well as iOS devices on the Google Play Store and the Apple App Store.
Minecraft
I find Minecraft very relaxing. In this game, I explore infinite worlds and build a variety of buildings. If I don't want to put much effort into my game, I build the simplest of homes and just enjoy the building process. When I feel more creative I build grand castles.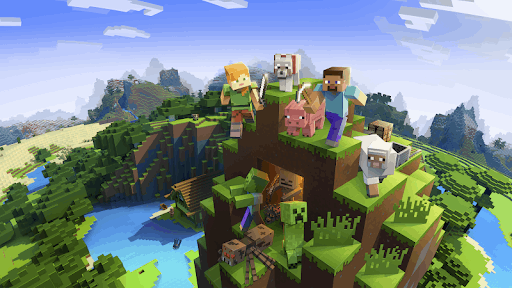 The game offers unlimited resources which makes it a fun game. I don't have to fight all the time to get my tools. Even when I have to, I can fend off the mob quite easily. I can also choose whether I want to play alone, or whether I want to play with my friends.
Sometimes I just love to play alone and enjoy my game while relaxing with a nice cup of coffee. Minecraft is available for download for Android and iOS mobile devices.
I Love Hue
This grid puzzle game is one of my favorites. "I Love Hue" takes me on a gentle journey into color and perception. It is mentally relaxing to reorder the colored tiles from the mosaics into perfect spectrums. If you are like me and love puzzle games, you will enjoy this game's visual tranquility.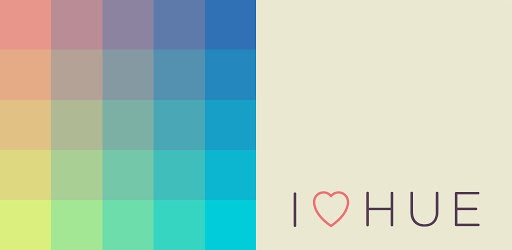 I'm hooked on the game as it is all about perception and not logic. I find it a minimal, and modernist playable work of art. Its soothing soundtrack also helps me to relax. It offers more than 900 levels to solve, so I can always get another puzzle.
I am a creative person and love this game's way of playing. I have to move each tile into its perfect place and create order out of chromatic chaos, while I lose myself in a world of color and light. I'm using the Android version on my mobile, but you can also download it for your iPhone.
I Love Hue Too
When I discovered there was also an I Love Hue Too game available, I immediately downloaded it to my mobile. Although it is related to I Love Hue it offers much more. In this game, I have to discriminate between the smallest differences of similar colors.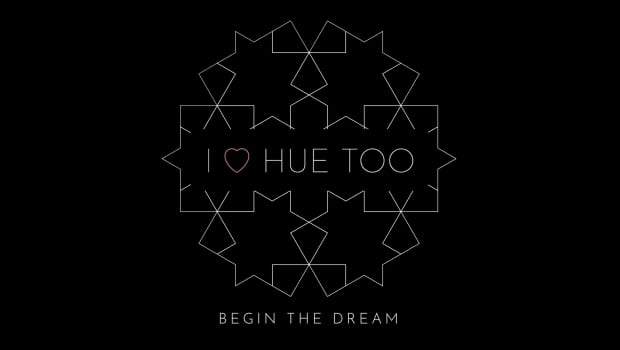 This version of the game includes more than 30 new geometric tiling patterns (that are not available in I Love Hue) for me to explore. It also offers six new synth soundtracks during gameplay. I treat this game not as an extension of "I Love Hue," but as a different game altogether.
Perhaps you only want to download one of the two games, but I enjoy both. This game is available for Android and iOS mobile devices.
Zenge
Zenge is a puzzle game with a story. It tells the story of Eon. He is a lonely journeyman stuck between different worlds and times. I enjoy this game and find it very relaxing as there are no counting of moves, or points to earn. I just play it for the fun of it.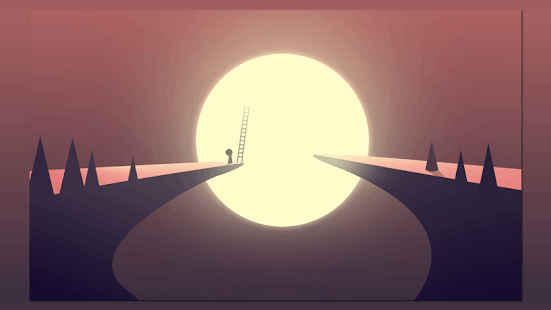 The journey with Eon takes me through gorgeous art and music. I don't get distracted as there are no game shops or other things to irritate me. The more I play it and proceed with Eon on his journey, the more relaxed I get.
If you like art and relaxing music, you will appreciate this game just as much as I do. You can find Zenge on the Google Play Store for Android devices, or on the Apple App Store for iOS mobile devices.
Prune
I describe Prune as a love letter to trees. When I play this game I experience the joy and beauty of cultivation. I can let a tree grow, or reshape it with the swipe of my finger. I love gardening and this game's cultivation theme lets me relax mentally every time I play it.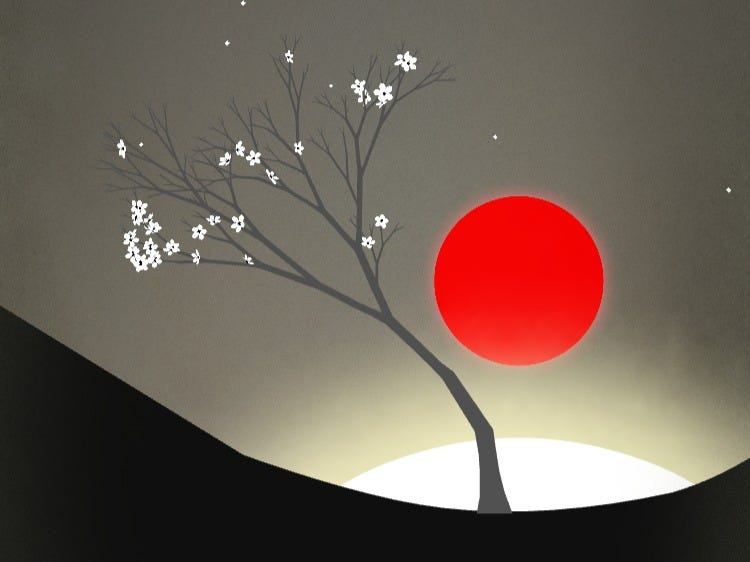 It feels good to bring life to a forgotten landscape. It is not only relaxing, but it also gives me a feeling of a successful creator. I love the meditative music and sounds of the game and its clean and simple interface.
You can download the game on the Google Play Store and the Apple App Store.
Conclusion
The selection of digital games I've given you will help you find some inner peace if you download and play them. I've found that they relax and calm me. They also let my over-stimulated mind rest. I use them after a busy day or hectic morning.
I'm sure you will have the same experience. I hope I've enticed you to escape from the hectic world we are living in by playing games providing you with mental relaxation.