After writing about how to get free gems in Clash of Clans, I decided to discuss another game from Supercell, which I genuinely adore, called Clash Royale. While the game is relatively newer, I enjoy Clash Royale as much as I did with Clash of Clans because I love strategy games.
Since the game is played in real-time, someone like me who only gets to play during breaks or after work hours will find it easier to play with gems to spend on opening chests, buying cards, and joining challenges. However, I also don't want to spend too much money on the game.
So, I learned about several ways to get gems in Clash Royale without spending real money. Find out about these methods below.
About Clash Royale
How To Play Clash Royale
What Are Cards And Battle Deck?
What Are Gems And How To Spend Them?
How To Get Free Gems
Best And Worst Ways To Spend Gems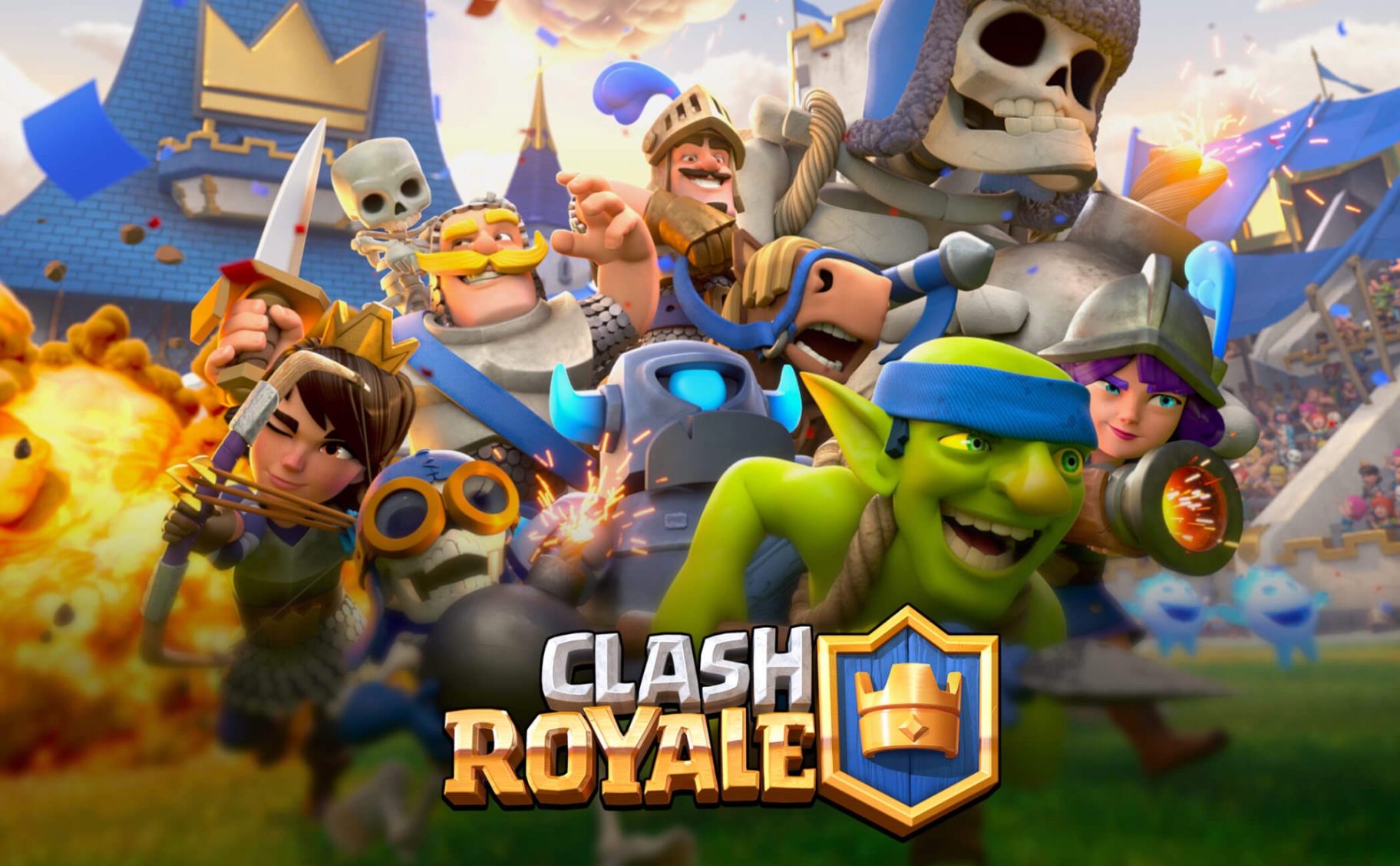 About Clash Royale
Because I enjoyed Clash of Clans a lot, I got curious about Clash Royale and whether I would be hooked into it the same way I did with the earlier game. So, what is this game about?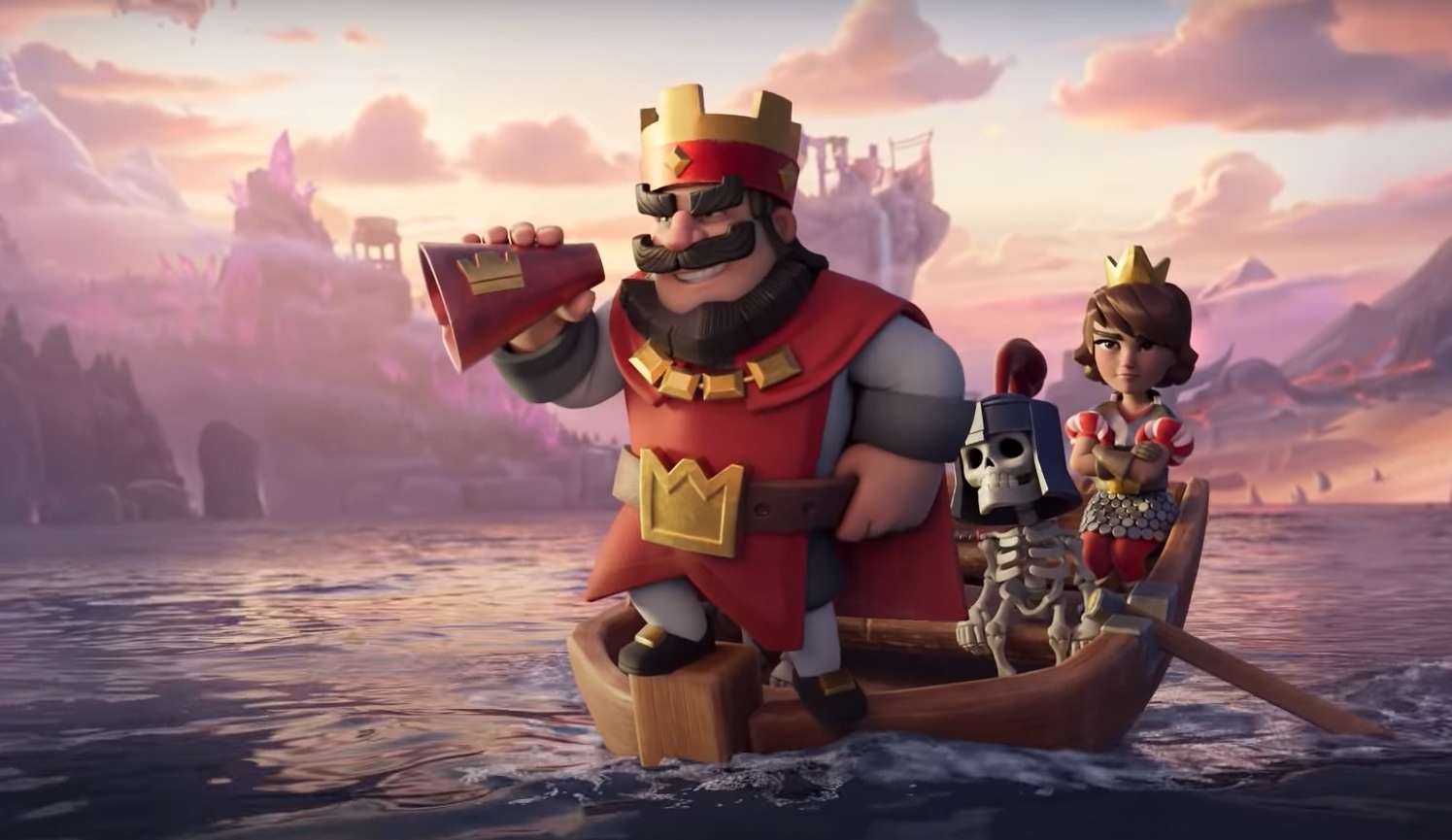 Like Clash of Clans, Clash Royale is a free-to-play real-time strategy video game developed and published by Supercell. The game was released in March 2016, and in less than a year, it was able to reach $1 billion in revenue.
Its gameplay combines several game models, including tower defense, collectible card games, and multiplayer online battle arena.
Clash Royale can be freely downloaded on the Google Play Store or Apple Store.
eSports Tournaments
Because of the game's popularity, Supercell developed two official eSports tournaments for Clash Royale.
The official team eSports world championship on a league format is called Clash Royale League, which consists of the North America, Europe, Latin America, Asia, and China leagues.
Meanwhile, the Clash Royale Crown Championship is the game's official eSports world championship, where the best players from all around the world compete. Sergio Ramos of Mexico was the first world champion, and he received a cash prize of $400,000.
How To Play Clash Royale
When I first tried Clash Royale, I found out that it has a unique gameplay and is very different from Clash of Clans. However, there's still that Clash of Clans vibe because of the game's characters and overall look.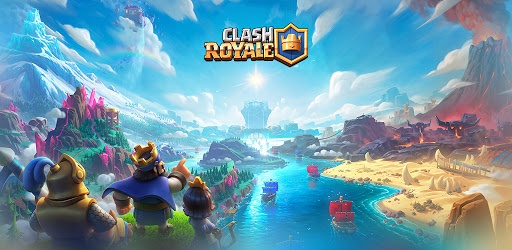 To win a battle, I need to obtain more Crowns than my opponent, which is done by attacking and destroying the enemy Crown Towers. If I can destroy the enemy King's Tower, I automatically win three Crowns as the other two towers will be destroyed as well, and the battle will end.
A battle normally has a limit of three minutes, and the player with the most Crowns will win at the end of the period. A battle may end before time runs out if a player gets three Crowns, and as I mentioned above, it can be done instantly by destroying the enemy King's Tower.
A battle can also go into overtime if the time runs out and no tower is destroyed, or both sides have the same number of Crowns.
Tiebreakers And Trophies
If overtime ends and no towers are destroyed, there will be a tiebreaker wherein all towers will lose health rapidly, and the tower with the least health will be destroyed. The battle will end in a draw if two towers have the same amount of health at the end of a tiebreaker.
In Clash Royale, players are ranked based on their number of Trophies. You either win or lose Trophies by playing multiplayer battles, and you gain experience or King Level points via donating and upgrading cards.
The highest possible level you can achieve is level 13, and you will be able to participate in leagues after collecting 4,000 Trophies.
What Are Cards And Battle Deck?
Cards represent the troops, buildings, and spells that you can use in battles, while a Battle Deck is the rotation of cards you have in a battle. Before a battle, you will have to construct a Battle Deck composed of eight cards for attacking and defending. The game begins with four random cards from the deck you built.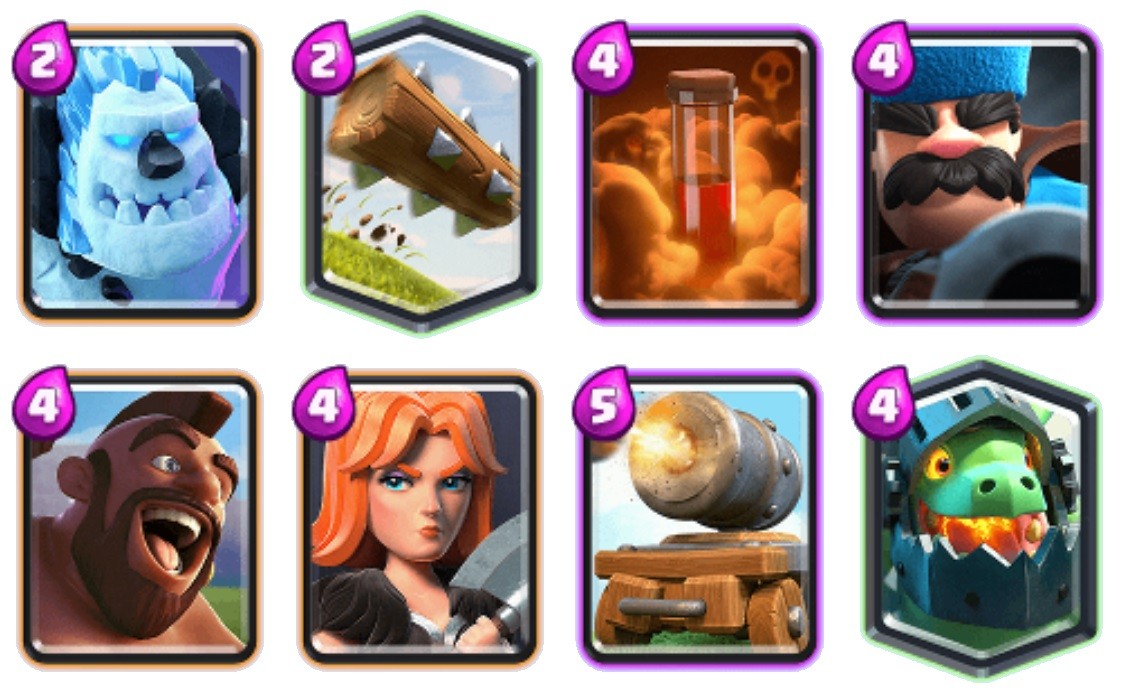 You will also see a fifth card in the Next slot, which will replace the card you will play. You consider not only the first four cards drawn for your strategy but also the fifth card. Once you play a card, it will not re-appear again until all four cards from your Battle Deck have been drawn.
Similar to Clash of Clans, the cards have an equivalent elixir cost, and you can see it displayed on the upper left of the cards, while the average elixir cost will be displayed at the bottom of the deck.
It's vital that you note this because the average elixir cost will affect your strategy as the higher the cost, the more powerful cards will be deployed but at a slower rate. You can deploy cards that are weaker but faster with lower elixir costs.
Saving Battle Decks
From Levels 1 to 7, I learned that I could save up to three battle decks using the numbered buttons on the battle deck interface's top right corner. Then, this will increase to five battle decks once I reached Level 8 and above.
What Are Gems And How To Spend Them?
Unlike gold which can be easily obtained in the game, gems are considered the premium currency in Clash Royale. You can use gems in a variety of ways, including buying gold, cards, and emotes.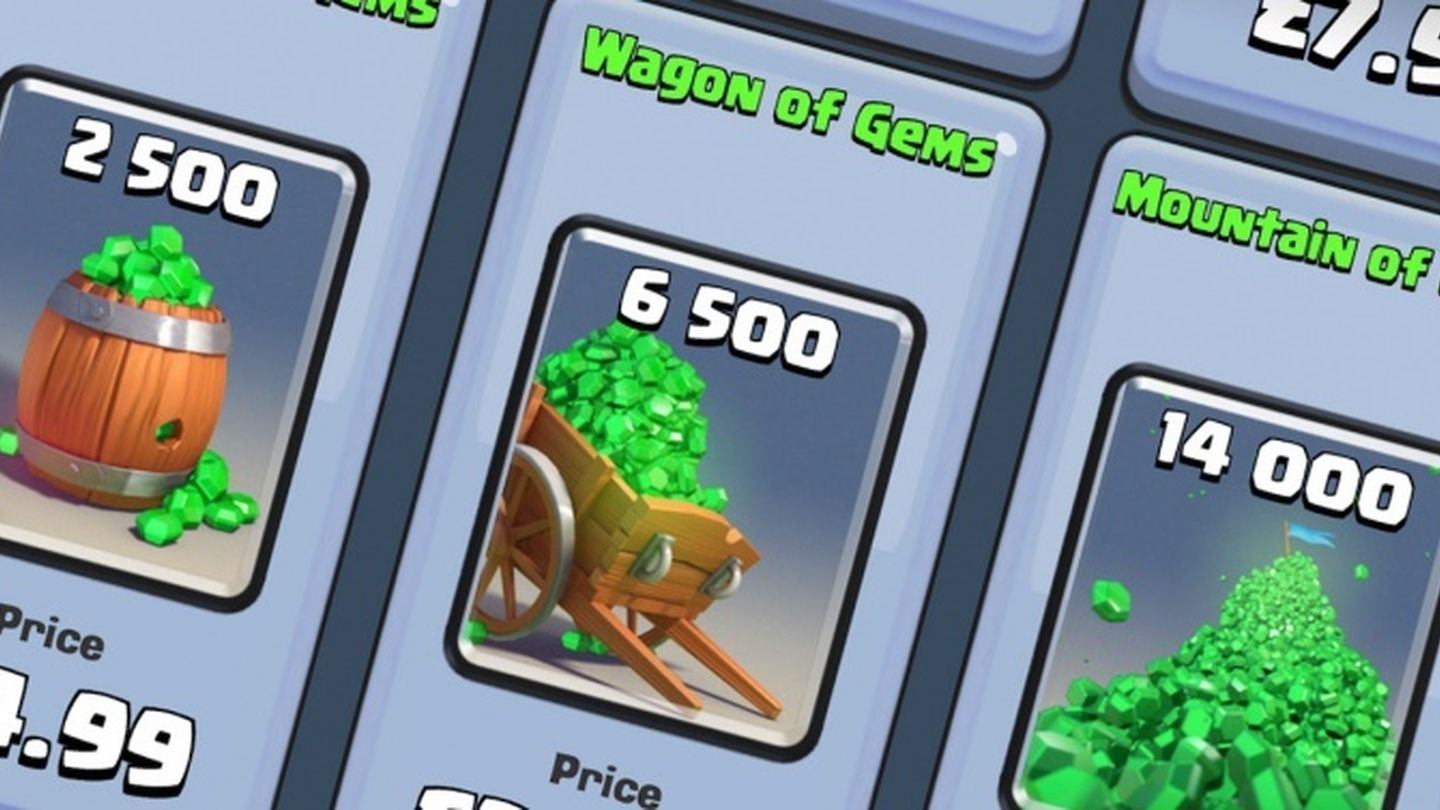 You can also use gems to open chests instantly. One gem reduces the time interval of opening a chest by 10 minutes. Gems are also used in starting tournaments, a feature that enables players to compete against each other in a short-term competition for Gold and Cards once they reach Level 8. Y
ou can also use gems to join challenges to win prizes. The Classic Challenge costs ten gems, while the Grand Challenge costs 100 gems to join.
You can also use your gems to get a new quest immediately as you may only do three quests at a time, and once you complete them, it will take 24 hours for new ones to appear. Starting a new quest right away will cost you 25 gems.
Buying Gems From The Shop
If you feel like you don't have enough gems, you can always spend actual money to buy them from the Shop. The higher the quantity, the more gems you will get per dollar.
A Fistful of Gems, or 80 gems, costs $0.99, while a Mountain of Gems or 14,000 gems costs $99.99, which translates to 140 gems per dollar.
How To Get Free Gems
Now, if you're like me, who doesn't want to spend real money to buy gems, there are several ways to get your hands on these precious gems without having to break the bank. You have to play often and be patient.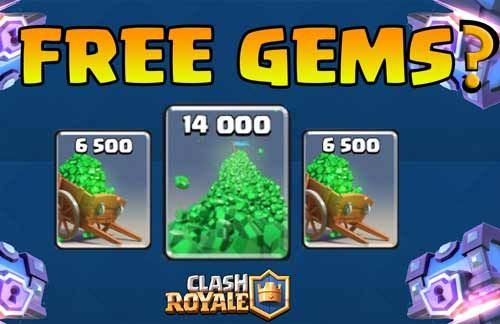 The easiest way to get free gems is to open the Shop and look at the Daily Deals and claim the free gems and gold. You can also find between two to four gems inside Crown Chests and Free Chests. Gems can also be obtained by completing quests.
If you're at least Level 8 and you belong to a clan, you can join Clan Wars to earn free gems as a reward. You can also participate in certain Special Events and Challenges that grant gems as rewards as long as you achieve the required number of wins.
Trophy Road And Fantasy Royale
In Clash Royale, you need to collect specific amounts of trophies to unlock the next arenas, and you need 4,000 trophies to unlock the 13th and final arena called Legendary Arena. The pathway to these trophy milestones is called Trophy Road, and you can receive free gems at specific points of the Trophy Road.
I learned that 50 gems are the reward for collecting 900 trophies and another 50 after collecting 2,900 trophies. I also found that collecting 5225 trophies and 6150 trophies will also grant additional gems at the end of the season.
I also discovered that participating in Fantasy Royale, a side event for Clash Royale League, could also allow me to gain free gems as rewards for the number of crowns I collected.
Best And Worst Ways To Spend Gems
After examining the different ways to spend gems, I learned that using them to join challenges is the best way to use this premium in-game currency.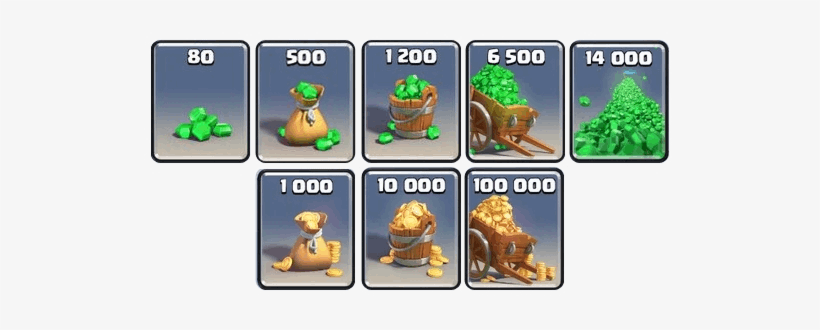 This is because challenges give a large amount of gold and cards as a reward. Make sure that you have some gems saved for special challenges that appear.
You can also save those precious gems to buy Legendary Chests, which contain one Legendary Card from any arena, which means you can obtain one from a higher arena than the one you are currently in.
Remember that Legendary Chests take 24 hours to unlock and costs 144 gems to unlock immediately.
Don't Buy Shop Chests
I found that the worst way to spend gems is to buy chests from the Shop, which is a common mistake that new Clash Royale players commit. This is because they believe Shop chests would automatically give great cards.
On the contrary, it isn't guaranteed that you will get the card you need from Shop chests. The probability of getting the cards you need from these chests is low, so it would be wiser to save your gems and use them for challenges and Legendary Chests.
Conclusion
If you're a big money spender in Clash Royale, I'm sure that you have no problem buying and spending those precious gems to help you level up your gaming experience. However, if you're a free-to-play gamer and don't want to spend actual money on gems, I hope that the methods I discussed to get free gems would greatly help you move forward.
Whether you spend money or focus on getting those free gems, the most important thing is for you to enjoy this excellent strategy game, as I did.