Football (or soccer if you are from the US) is one of the most popular sports across the globe. So it is not surprising that major gaming companies invest in keeping a game up to date and available on mobile platforms.
Konami is one of these companies, and they will be releasing their updated version of PES 2021. There are many aspects of the game I want to break down for you, including how to get free coins. So let's jump right into it!
What Is PES 2021 Mobile About?
What Are The Features of The Game?
How To Play PES 2021
How Much Does PES 2021 Mobile Cost?
What Are The Types of In-Game Currency?
Coins – What Can They Get You
How To Get Coins
Tips To Elevate Your Game
More Tips for PES 2021 Mobile
How To Download PES 2021 Mobile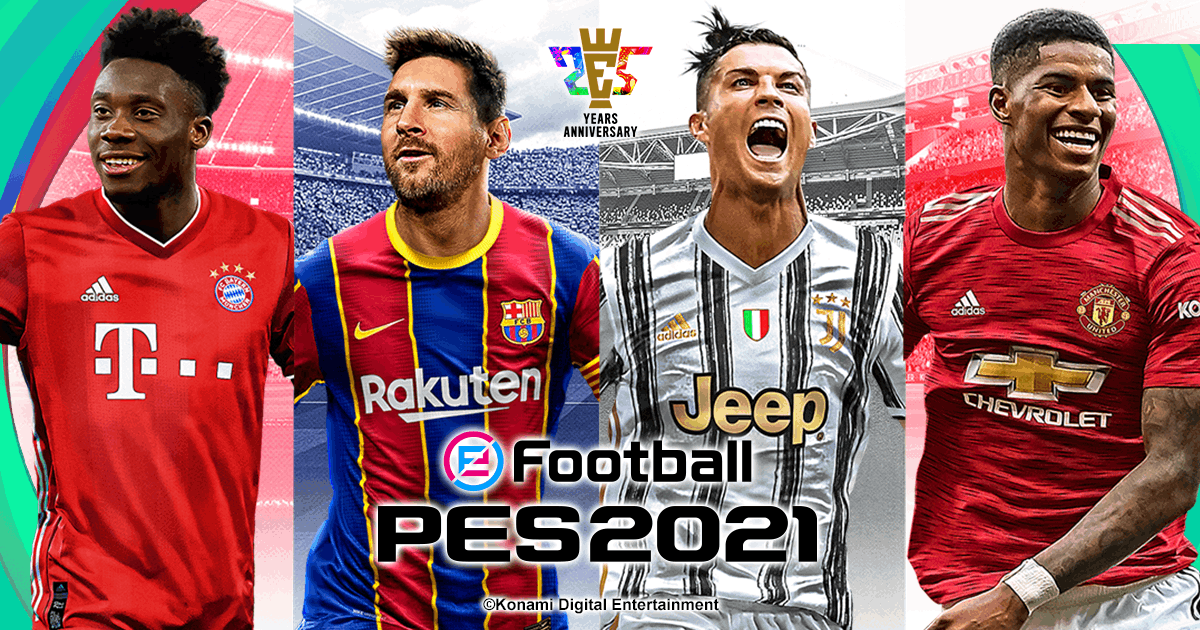 What Is PES 2021 Mobile About?
When you look at this mobile game, you will soon realize that it is a condensed-down version of E3's 2019's best sports game.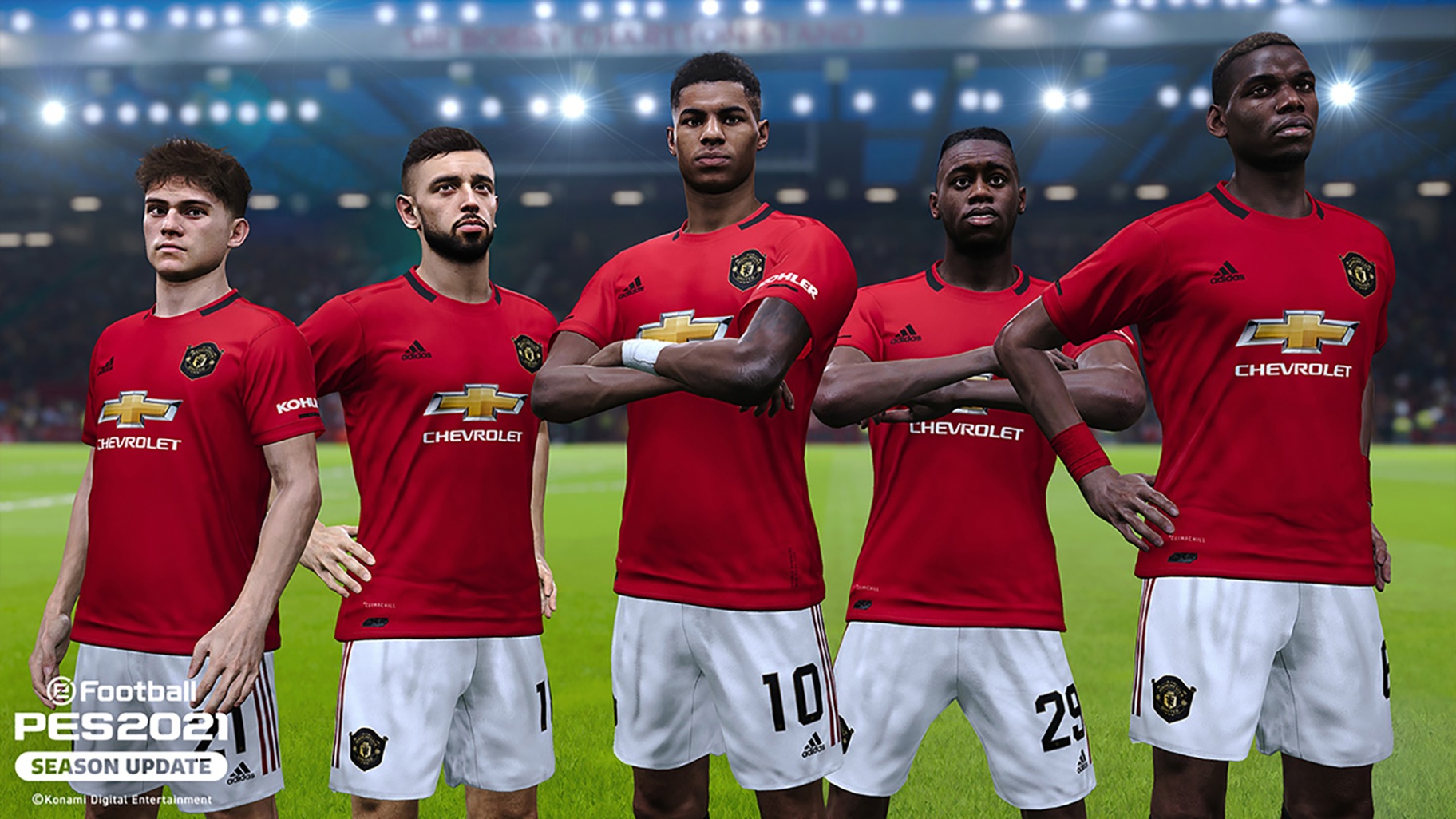 The condensed version is done so as to still deliver the best soccer experience on a handheld device. One of the best things about this is the partnership with AS Roma.
When you sign up for and install, you will be able to choose from some of Europe's most popular and best football clubs.
Some of these include FC Bayern, AS Roma, and FC Barcelona. There are tons of features that this game contains that elevate the experience for football fans out there.
When Was The Game Released?
There are a lot of questions that may be bouncing around your mind.
If you're wondering when the game became available, the initial release was in October of 2020. But the game releases updates every month.
This way, you will always have the latest features and players available to you.
What Are The Features Of The Game?
The game is set up with interactive features that allow you to play matches locally and online with multiple players.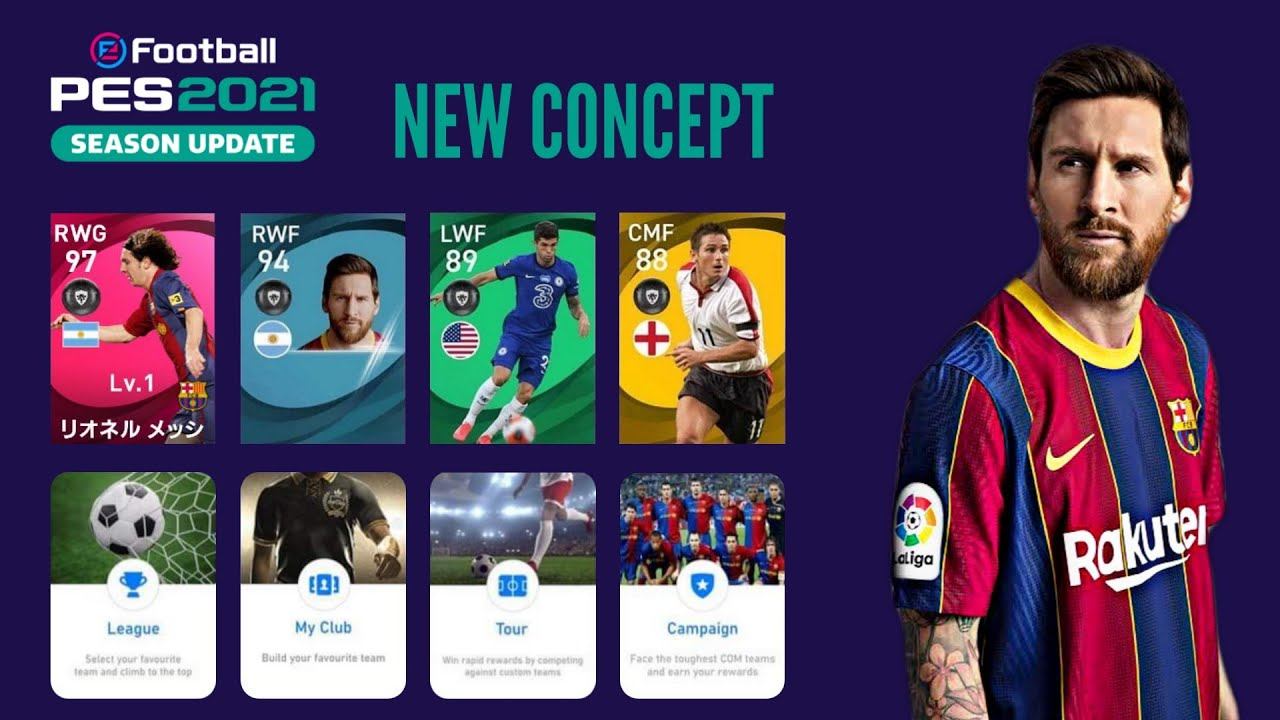 You can then use these games to hone your skills, and once you have some skills, you can then enter into eFoootball mode to go global and take on different events.
PES 2021 mobile also has access to building a legendary squad with major legends. Also, any player that plays well during the weekend will then show up as a featured player.
This can lead to better ratings, different card designs, and even some additional skills. These are just some of the features you will be able to access.
You Can Sign Star Players, Too!
On top of all that, there are also these player packs you can pick up in the store.
You can then sign superstars that are stylized in an iconic moment version, including Lionel Messi.
Every pack is available with one of these coins, a menu theme, and blackball special agents.
How To Play PES 2021
Once you set up your profile, you can get out on that field and begin playing. Follow the prompts, and you will be able to handle all the basic skills to get your team where you want in the rankings.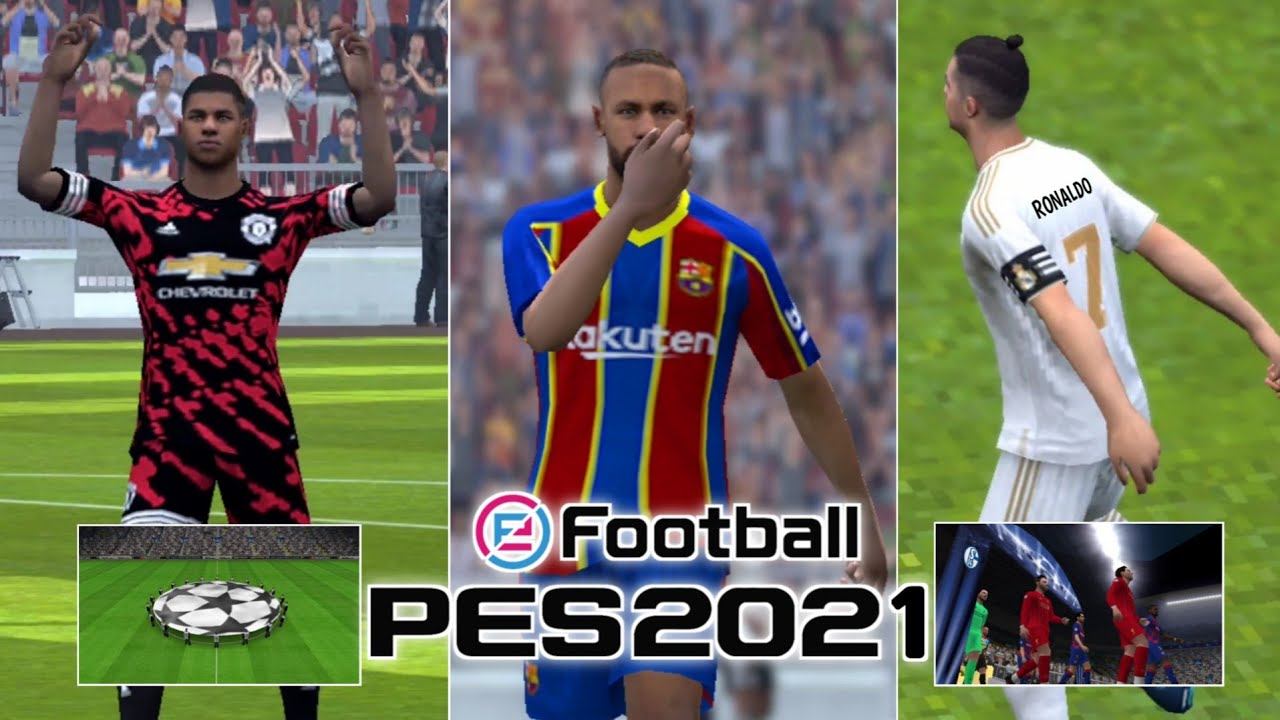 One of the best things about this mobile game is that you can play with a friend, but you will first need to know how to send a request.
You will need to know your friend's owner ID and then head over to your information tab.
Once you enter the ID in, it will ask if you want to send a friend request. Then follow the prompts, and you will soon be able to play with your friends.
What About Offline Play?
Sometimes you don't have wi-fi access and still want to get a little game in, so how do you play PES 2021 mobile offline?
You will still need to have access to the network once you get into the game then you can disconnect the internet connection.
Doing this can save battery and even make your gameplay smoother.
How Much Does PES 2021 Mobile Cost?
The console version of the game comes in at about $24.99, but the mobile version is free to download and play, which gives the player a big bonus.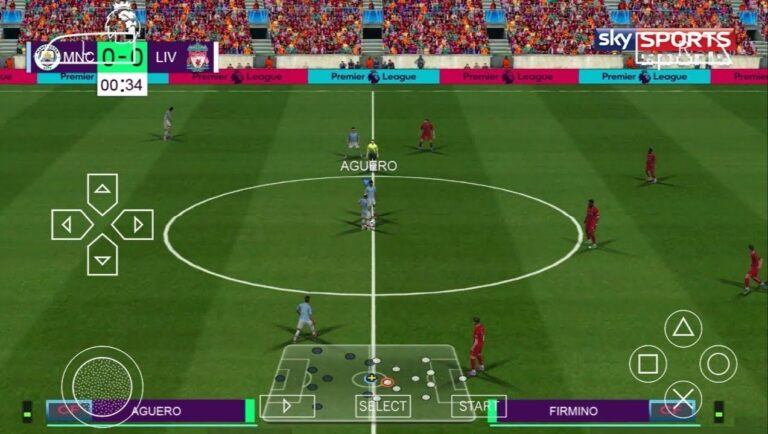 Of course, like most games, there are in-app purchases that can be made. But the fact the basic game is free is nice for football enthusiasts.
This game gives you all the functionality for no money. You will earn points, GP, and coins in the game.
These can be used to purchase upgrades and iconic moments packs using the in-game currency you earn by completing certain goals or purchasing them.
What Kind Of In-app Purchases Are There?
In-app purchases also include things like renewing contracts, hiring managers, and scouting bids, so you get the players you want for your team.
When to use one form of in-game currency, you can also sign weekly players that are feared and unlock other personnel for your team.
What Are The Types of In-Game Currency?
There are 3 types of in-game currency – GP, coins, and eFootball points. Most of the in-app purchases are made by using coins or GP, but there is something to be said for the eFootball points.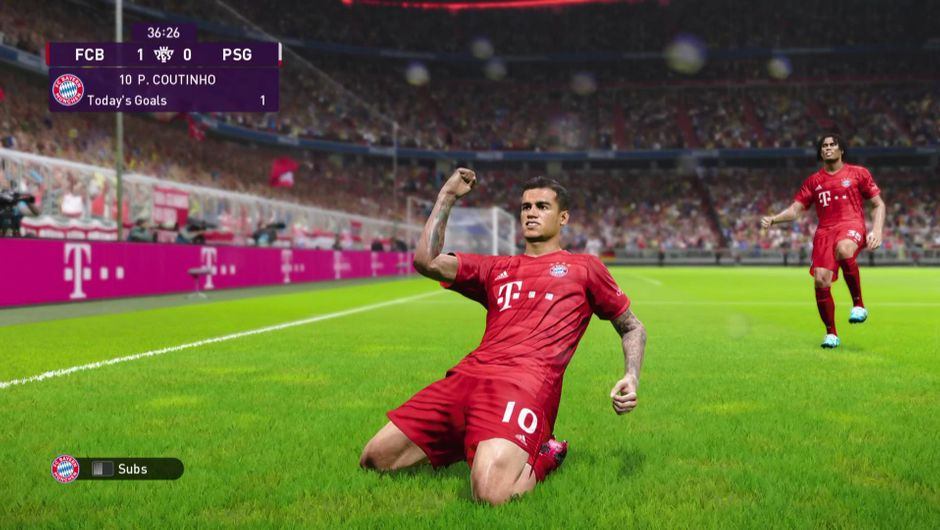 GP may well be the most popular of the three. I found that this is because it is easy to come by.
With almost every action you take, you will earn GP. Each of the actions, though, will deliver a different amount of GP.
For instance, if you use a different tactic when on the field, you could earn 100-200 GP. You also earn GP by finishing a game when in myClub, no matter if you win or lose.
What Are eFootball Points?
The system allows you to not only use your mobile platform to build points but transfer them over so you can use them on your console.
This is done through your Konami ID that is attached to your account.
These points can be used to buy players or level up your skills.
Coins – What Can They Get You?
Coins may be the hardest form of in-game currency to get. It takes a while to build them up unless you want to shell out a ton of money to buy them.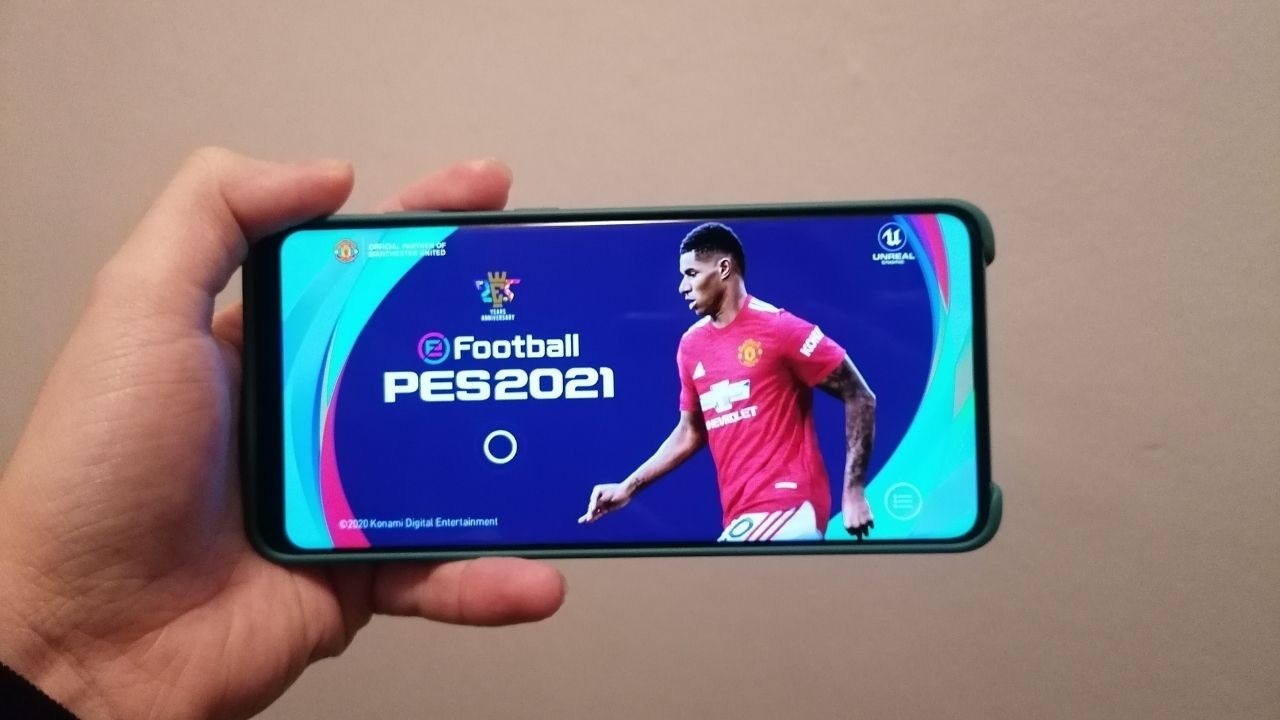 Like the other forms of currency, these coins can be used to buy a lot of great features and add-ons for your team.
Some of these purchases are things like unlocking managers earlier than they are intended to be and even signing the featured players of the week.
But the acquisition of these coins is long unless, as I have said, you want to purchase coins.
What Is The Conversion Rate For Buying Coins?
Konami needs to make some money off of the game, so they have set up a store where you can buy coins.
Basically, for every dollar or euro, you can purchase 100 coins.
With some of the basic purchases costing 100- 200 coins, you are looking at spending a few bucks here and there if this is the route you take.
How To Get Coins
There are some ways you can get coins by completing certain activities. Every three days, for instance, you will receive 30-40 coins just for logging in.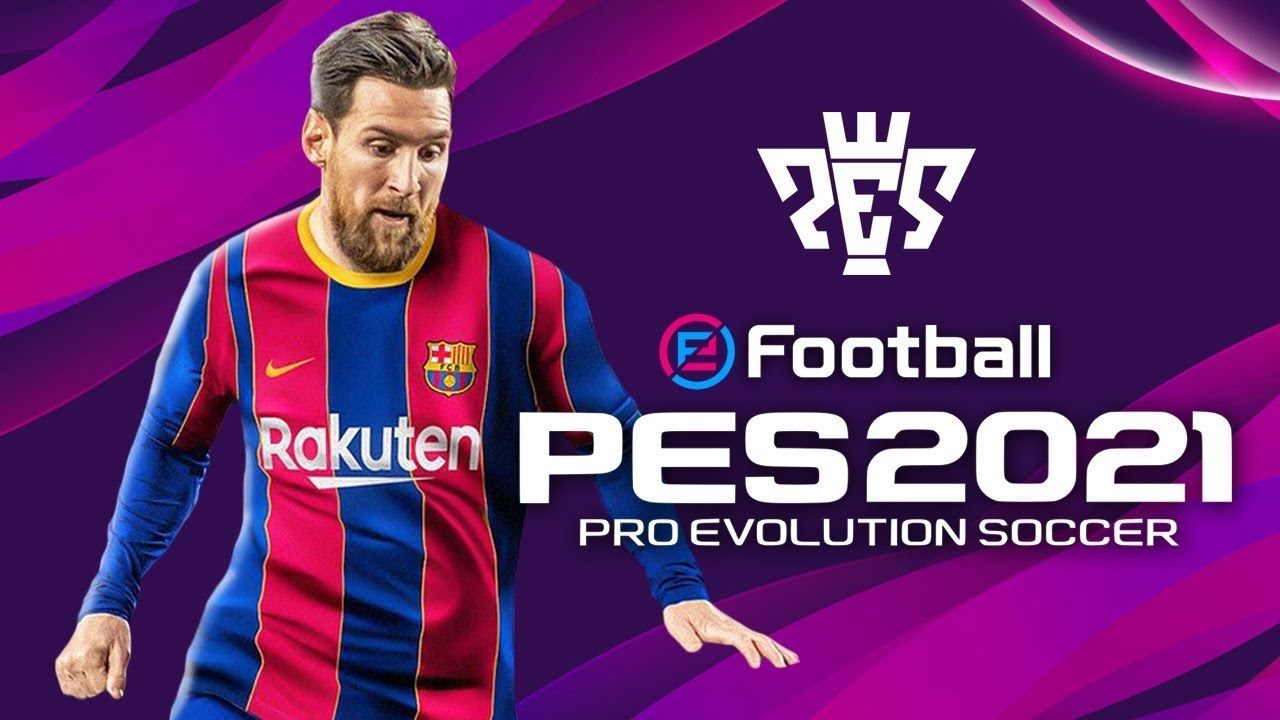 There are times when PES 2021 mobile will gift you coins for being part of a particular competition or when they are looking to launch something new.
Other than these few ways, the game itself will not give you coins for free. For free in-game currency, it is probably better to go for the GP or points instead.
These will be easier to obtain. That being said, there may be a few hacks you use to get some coins for free.
So I Can Get Coins for Free?
You can get free coins. One of the ways is to compete in all the matchday events.
This will get you an additional 200 coins.
Pay close attention if this is your method, though, because sometimes Konami feels generous and offers double rewards. This is just one of the many ways.
Tips To Elevate Your Game
Like with many games, there are tips and tricks you can include in your gaming to make sure you get the best results.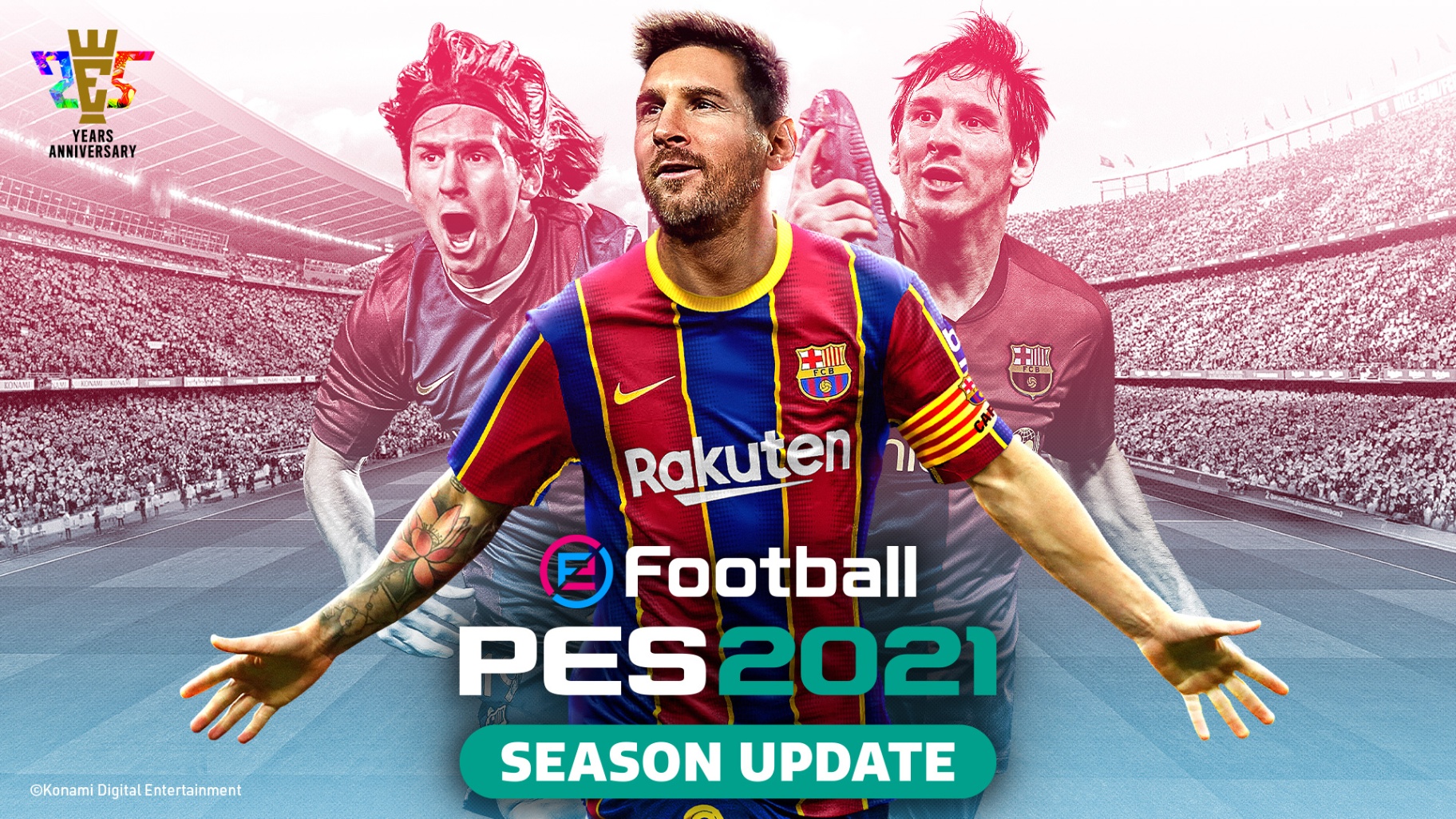 Knowing these tips and tricks will allow you to improve your skills and success rate and save you coins and GP purchases that you otherwise may feel you need.
In order to defend at a better rate, you will want to use CB combos that have better speed and physical contact stats.
It is best if you use one player that is better in one and the other should be the opposite of them. This tip allows you to use them as a team and keep the other team from scoring.
Try the DMF's Instead of CMF's?
Using a defensive midfielder instead of a center midfielder will help improve your defense significantly.
Players in this position tend to have better defensive awareness and heading numbers than CMF's.
If you use them this way, they will play as CBs to defend against the drive of the other team.
More Tips For PES 2021 Mobile
Now defending is important, but I wanted to give you a few attacking tips and tricks as well.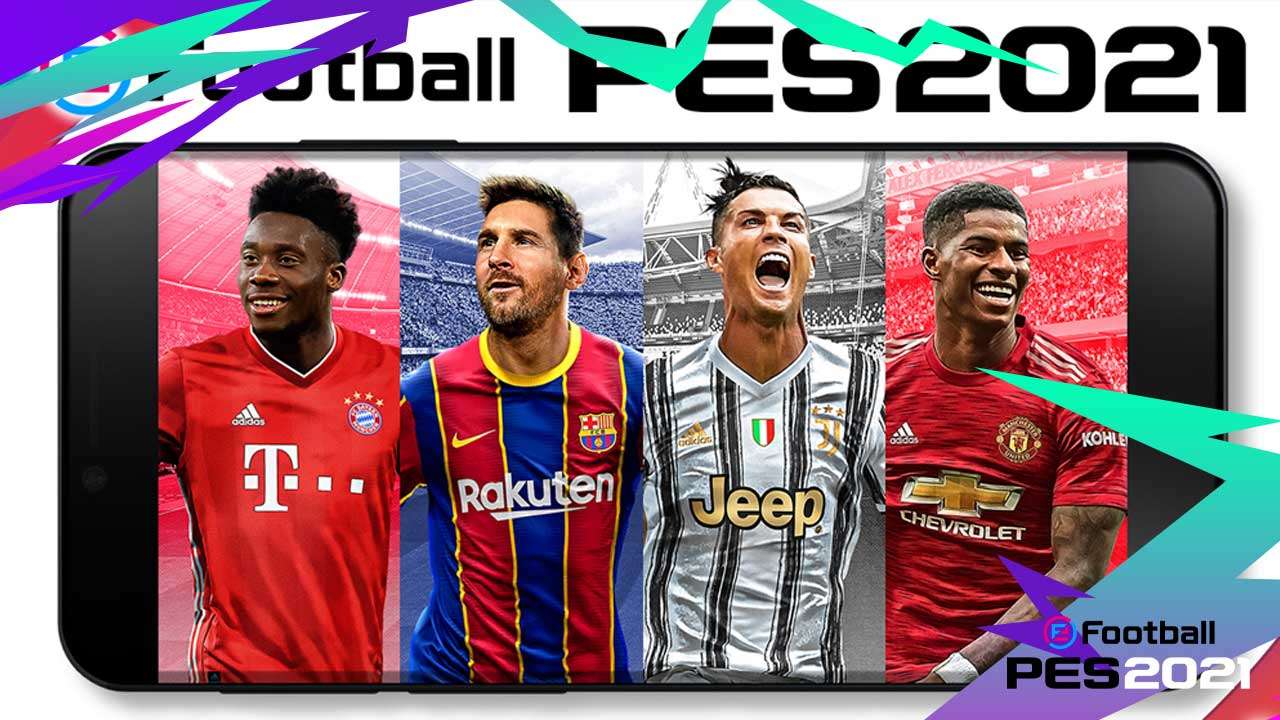 After all, attacking will lead to scoring, and in the end, that is the only way you can win the game. For instance, when setting up your team, use players that have good speed stats as strikers.
Then play chip balls or through balls to those strikers. Some players will be labeled hole players.
These are the players you should use as your SS, AMFs, or CMFs. Players with this label are ones that will look for holes in enemy territory to block counter-attacks.
How About Corner Taking?
One good tip is when you are looking to do a corner kick, make sure you use the short corner.
Then when you pass, send it to your closest team member.
This will allow you to find another player that is open for a pass so they can make a perfect shot into the goal.
How To Download PES 2021 Mobile
Like with all apps, the first thing you will want to do is head over to the store that correlates with your smart device's platform.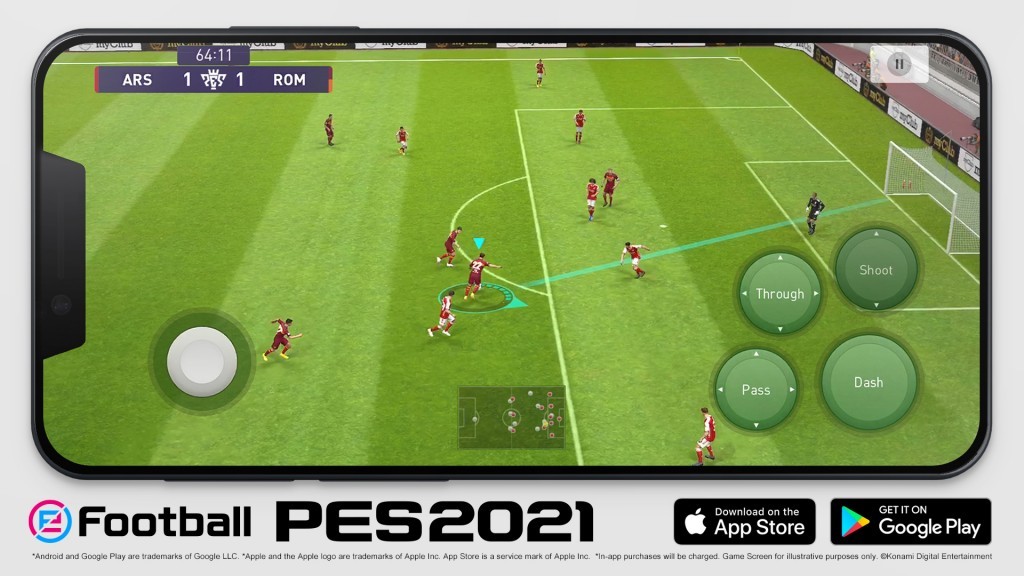 Once that is done, you will want to make sure you have enough space available to download the app. The developer suggests you have at least 1.9GB of space free.
If you have enough space, then you can click the download button and wait for the installation to complete.
Once you have this done, then you can begin building your profile and team. After all this is set up, it is time to get your team out there on the field.
Where Can I Download It?
PES 2021 mobile is available on both major platforms and can be found in either the Google Play Store or the Apple App Store.
If you are ready to get the game, then you can download the games for Android and iOS to play on the go.
Summary
Coins can be very advantageous when playing PES 2021 mobile. With coins being so hard to obtain, knowing the tricks to get some for free will definitely change your gaming experience.
So I hope this quick look at both of those things helped you out just a little!