Since release, Genshin Impact has gained wide popularity among gamers. The game uses a wide range of strategies to combine different resources from the SEVEN Elements to defeat the monsters. The game has a characteristic storyline, which makes it a bomb to play! Talking about completing the quests in the game, the Stone Of Remembrance plays a significant role.
After completing a quest using the Stone Of Remembrance, the players get their First Legendary Item as their reward. Genshin impact has some world level quests as well. The Nine Pillars Of Peace/Stone Of Remembrance is one of them. A total of 9 stones are known to exist in the game at different locations.
The players must find all of them, which is a challenging task, and thus the characters need to boost their stamina. Leveling up the seven statues by collecting 131 Geoculus spread around Liyue gives the required stamina to the characters.
Here's how you can get the Stone Of Remembrance:
It is about the Nine Pillars Of Peace Quest, which requires 9 Stones Of Remembrance. Leveling up the Seven's statues at Liyue by completing the final stage of this quest through the collection of 131 Geoculus on the map is required. After this has been done, the players need to find the giant size pillars around Cuijue Slope.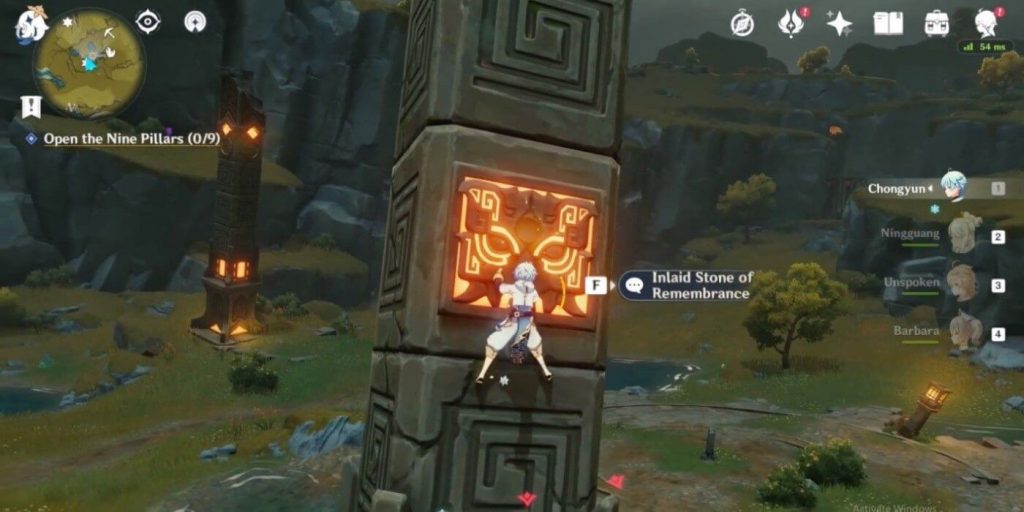 The players need to break a particular seal by using a Stone of Remembrance at a pillar by climbing the pillar and finding the glowing section, which has a message "inlaid stone of remembrance." The other pillars have the same procedure, and thus the respective seals will break, thereby unlocking a door around it.
The ruins will now be unlocked as an accessible spot. The players are required to battle here, serving as the final level of the quest. The First Legendary Artifact – Royal Flora – will finally be revived by the players as they walk towards the Dungeon's end.
---
That's it for this post! Stay tuned with MobileModeGaming for latest mobile gaming news & updates.