The top chart RPG game, Genshin Impact from miHoYo, is associated with many features, including battlefields, new characters, gacha mechanics, and a broad storyline. It is a game based on strategies that need to be implemented to defeat the game's enemies and achieve rewards after the completion of quests.
The quests give various rewards, including legendary characters and other gaming currency, which can be exchanged to get wishes. "Lingering Malady" is a side quest that is unlocked once the players reach Adventure Rank 30.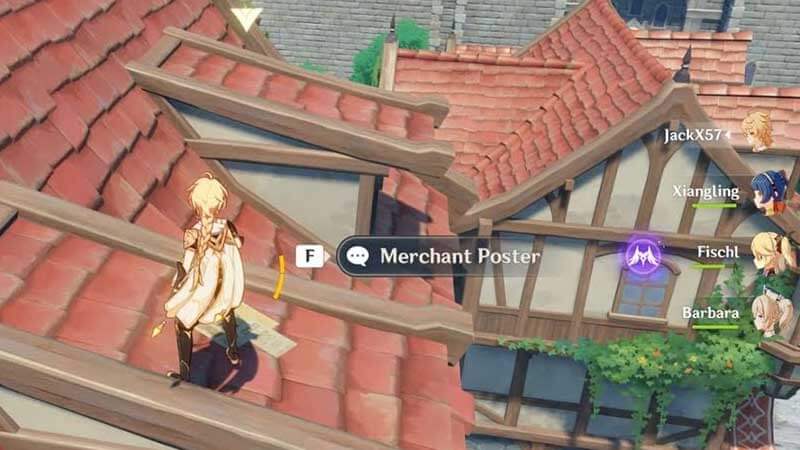 The location Mondstadt city is enriched with several billboards at various points within the location, which the players need to find as part of the quest. If the players don't know the thing they are looking for, then this will be very time-consuming. Thus, here are the various locations where the players will be able to find the hidden posters and billboards in the game and thus will be able to complete the quest.
After entering the quest, the players are supposed to find 2 billboards and 2 posters among the rooftops in Mondstadt. The locations to find the hidden posters and billboards are given below.
Posters Locations:
Poster 1: Head towards Southeast and, as always, locate the rooftop near the Knights Of Favonius establishment.
Poster 2: The players are required to locate the roof near the location of Blacksmith.
Billboards Location:
Billboard 1: After having collected the posters, the players can head towards the wall of Mondstadt to find the billboard.
Billboard 2: A lab named Alchemy lab has a building nearby. That building's rooftop contains the last billboard.
After collecting the necessary items, not necessarily in a specific order, the quest thus stands completed.
---
That's it for this post! Stay tuned with MobileModeGaming for latest mobile gaming news & updates.