Moonton has released a new update in Mobile Legends: Bang Bang which has bring a lot of new features in the game. With this update the Season 14 has come to an end on December 21, and the new Season 15 will begin. In this post we are going to share with you the detailed features which have been introduced in the game through 1.4.36 update.
Mobile Legends: New Map Adjustments
With the new update in the game, some major changes have been made in the map as well. The changes not only impact the Meta, but also create a whole new level of outplay potential.
1. Buffs
Till now, buff used to provide bonus effects depending on the class of your hero. But, after the update, there are two buffs available in the game for each team: orange and purple Buff. Both of these buffs have different bonus effects that does not depend on your role.
The orange buff grants slayer additional damage as well as slowdown effect. And the purple buff lowers your energy/mana effect, grant bonus regenration upon killing units and reduces cooldowns.
2. Turtle
The true damage buff of the Turtle has been removed and now it grants a large shield to its slayer.
3. Midlane Bushes
From the update onwards, the amount of grass in the midlane has been reduced. Due to this reduction, there are less space for enemy team to hide in the bushes, but ultimately same applicable on your team as well.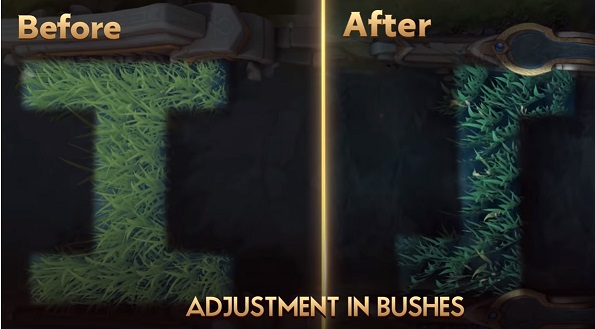 4. New Creeps
All the earlier monsters in the jungle still exists, but their health pool has been reduced in the early stage of the game. Now, you will be able to farm the small camps faster and with less HP loss.
In addition to that, two monsters have also been added in the river, one on the each side. By killing these tortoise like monsters, you can recover your HP as well as Mana.
5. Cyclone Eyes
Cyclone Eyes is a new feature in the game, which appears in every quarter of the jungle. By crossing them you will get the ability to dash your hero for a short distance once, it works just like the Flicker. Cyclone Eyes even allow you to dash over the most walls.
End of Season 14
With the end of season 14, a lot of new events, rewards and surprises has come to the game. If you logged in the game on 14th December and collected the Hero card for Silvanna, then you can obtain it for free by logging in today (December 17).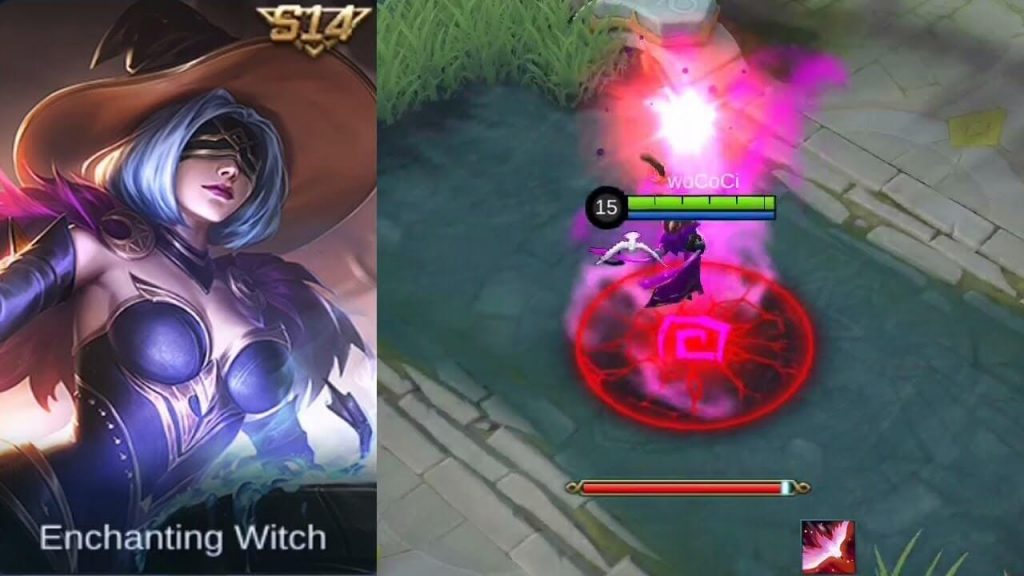 Aside from the Christmas gifts, which will be coming soon, a Mystery event has also been introduced on 15th December. And as always, there are free skins as Season 14 reward, this time starring Pharsa as Enchanting Witch.
Return of Chess-TD
Players loved the Chess-Tower Defence (Chess-TD) and made it successful and also expected it to return. From December 20, you will be able to enjoy this returning Arcade mode with some tweaks.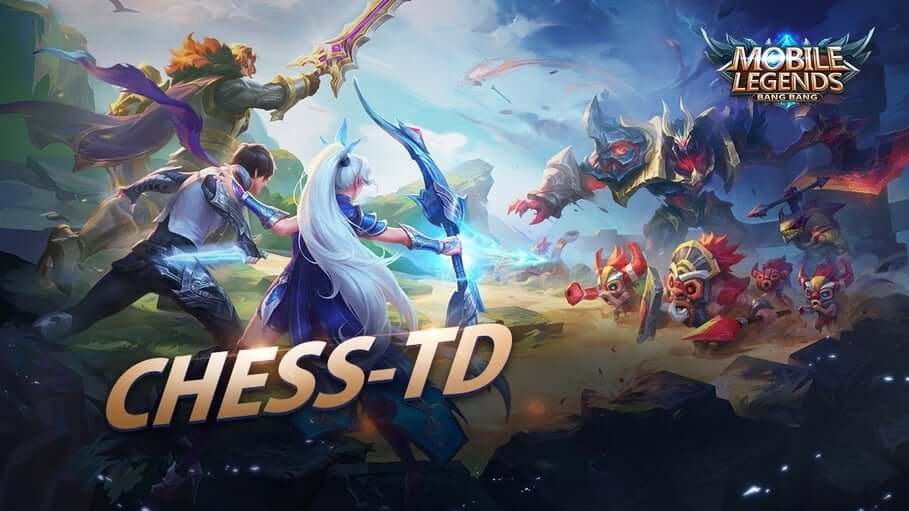 A features gallery will help the new players in grasping the Ches-TD basics much easier as compared to before. Apart from these, some changes have been made regarding game balance.
| | |
| --- | --- |
| New Heroes (Faction) | Removed Heroes |
| Chang'e (Dragon Altar) | Kaja (Oracle) |
| Zilong (Dragon Altar) | Kadita (Oracle) |
| Ling (Dragon Altar) | Ruby (Mortal) |
| Wanwan (Dragon Altar) | Gusion (Mortal) |
| Estes (Elf) | Roger (Beast) |
| Belerick (Elf) | Minotaur (Beast) |
| Gatotkaca (Celestial) | Selena (Elf) |
| Diggie (The Eruditio) | |
| X-Borg (The Eruditio) | |
| Franco (Northern Vale) | |
| Aurora (Northern Vale) | |
Aside from 11 new Hereos and 7 removed ones, Moonton has also introduced 2 new Factions, Fragon Alter and Northern Vale in Mobile Legends: Bang Bang. Mortal has been replace by The Eruditio while Beasts as well as Oracle have been completely removed.
Also Read: Top 10 Most-Downloaded Mobile Games Of The Decade
Stay tuned with Mobile Mode Gaming (MMG) for the latest Mobile Gaming News & Updates!