Inspired by the game of Legend of Zelda, Genshin Impact has topped the charts since it's release on 28 September 2020 on PC, Android, iOS, and PlayStation 4. It is an action game with a broad storyline in which players use various elements to defeat the enemy monsters.

The players receive rewards from various quests they win. Talking about the currency of the game, Wishes are very important. Wishes are used to buy various characters in the game, and thus the players are very curious about various ways of earning the wishes for free.
How To Get Free Wishes In Genshin Impact?
The players buy various characters by making use of the currency of the game. Now from where can you get the currency? Wishes are analogous to chests and primarily perform the function of exchanging the gacha game's currency with random chest rewards like various characters.
Talking about the viability of the wishes, some can be used anytime, while others are limited to a particular time span. Wishes cannot be acquired free in the game as it requires real-world money. 
Intertwined fates and Acquaint fates can be used to buy wishes, but the players can get them using some different currency in the game like the Primogems. A single fate costs 160 Primogems that can be obtained by completing various quests. Thus, they can be exchanged from either of the Intertwined or Acquainted fates, which can be exchanged with the Wishes to buy new characters. Players can thus get wishes without using any real-world money!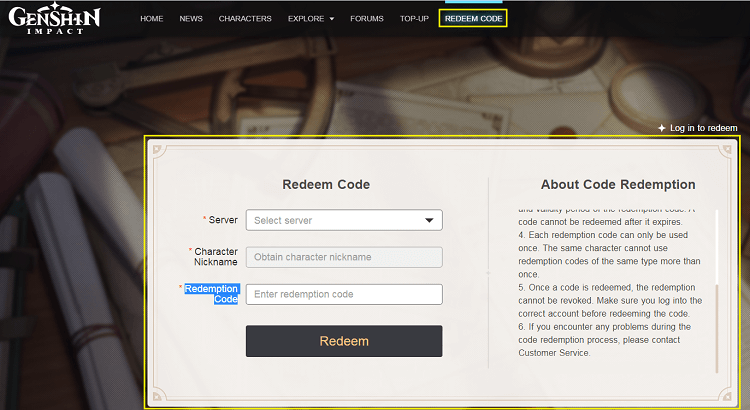 Players can use the redeem codes and can get free Primogems as well. Redeem codes are unique per server and serve advantageous by providing the players with 30 free Primogems. The redeem codes for the three servers are given below:
US: GENSHIN1006A
ASIA: GENSHIN1006S
EU: GENSHIN1006U
Since the codes are unique, the players won't be able to use a code in another server.
Here Is How To Use Redeem Codes In Genshin Impact:
Reach Adventure Level 10
Log in with your account on the official website
Go to the Redeem codes section
Select the server that corresponds to the one where you are playing
Now enter your character's name
Enter the corresponding code
Your reward awaits you now in-game!
---
That's it for this post! Stay tuned with MobileModeGaming for latest mobile gaming news & updates!