Genshin impact is an anime adventure game and is on the top charts right now! It was released globally on 28th September 2020. It is an online game and teaming up with friends is exciting. The game is all about your character and a sibling arriving in a world of Teyvat, stripped of all the powers. The Seven Gods of each element help at the respective step. The game has a broad storyline and proceeds accordingly as a whole plot.
The trick is to know how to use the respective elements from THE SEVEN – Hydro, Pyro, Cryo, Electro, Anemo, Dendro and Geo in order to lead the battlefield. The narrative consists of quests which could be seen in the open world map. The seven elements need to be explored by the players.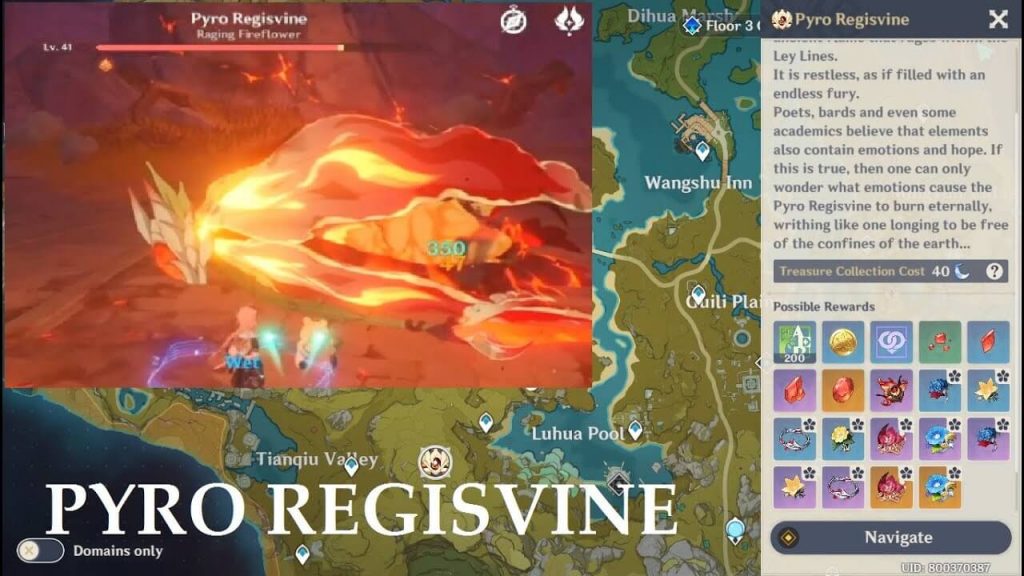 Talking about the Elite Boss, there are flowers in an underground plant of Pyro Regisvine. The flowers burn passionately in the fiery plant and have special powers in their cores or the fruit. The players need to fight the Boss of Pyro Regisvine in order to grab a Primogem and other rewards. Here is the Genshin Impact map in which the location of Pyro Regisvine is specified. It lies on the slope of Cuijue, near the Lahua pool. A spot somewhere north-west of Liyue close to the mountains can be considered as an important landmark to the destination.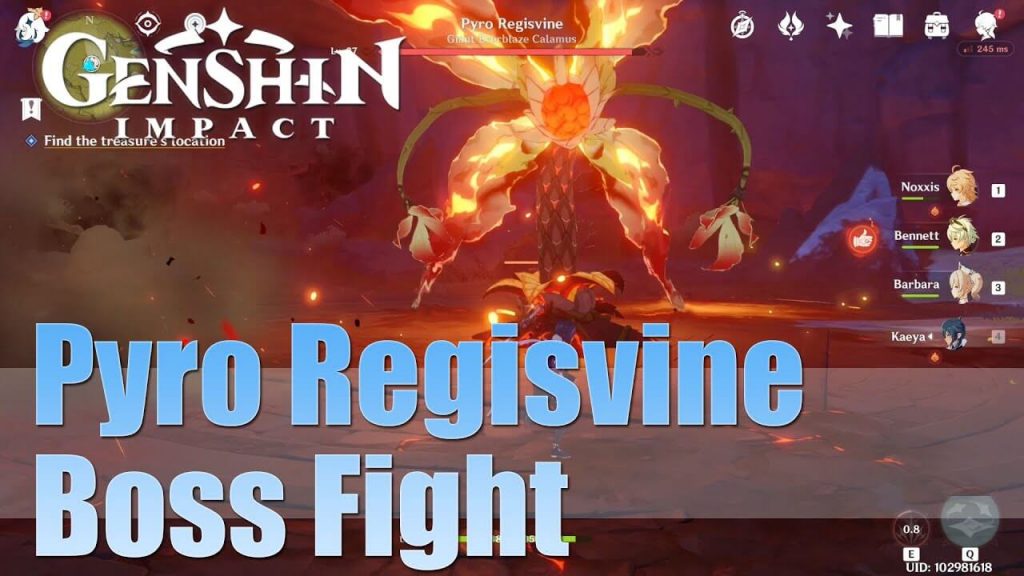 The players need the general awareness on how to deal with the flames using the natural elemental resources they have, in order to defeat the Boss. The Pyro core needs to be destroyed by attacking consecutively with different combinations of elements. The fight with Pyro is resolute and it might take some time as it is filled with endless fury thereby burning with utter luminescence.