The top RPG game of Genshin Impact by miHoYo has recently become a viral game pumping up the players with a lot of curious content and new features and characters. The game is all about a sibling struggling to find the other sibling in an open world map, by using strategic skill sets of elemental combinations and powers.
On the deduction of logical information from sources, a detailed informal overview of a new character of Albedo has been found out. The information has not been confirmed yet. The presence of the new character of Albedo has been hinted in the description of the 4- star Anemo Sucrose character with catalyst abilities who is introduced as the "assistant to Albedo" in the game. This has proved the greatly enriched talents in the Albedo as an Alchemist.
Since many such names have been mentioned in the gameplay and in the descriptions of other characters as well with an insignificant role in the gameplay, the prediction of The Albedo being an Alchemist is absurd. But Lisa's voiceover brings a positive hint. An inquisitive Redditor has noticed Lisa's voiceover carefully in which she refers the Albedo as "a cute child of Aether" and a "great Alchemist".
Aether is the main lead in the story if the player has chosen male, and if the female character has been chosen, then Aether is the sibling. These hints suggest the certainty of the information and possible link between Lisa's voiceover and description of Sucrose suggests the possible surety of the information.
Certain leaked files on the internet have been going viral on the details of the character build and other stats of Albedo. They are associated with the reveal of other characters as well. Information on the earlier characters revealed by the files has already been sanctioned and has been proved true. Thus, the fact that the character of Albedo has been included in them, also points to a major possibility in it becoming a future major character.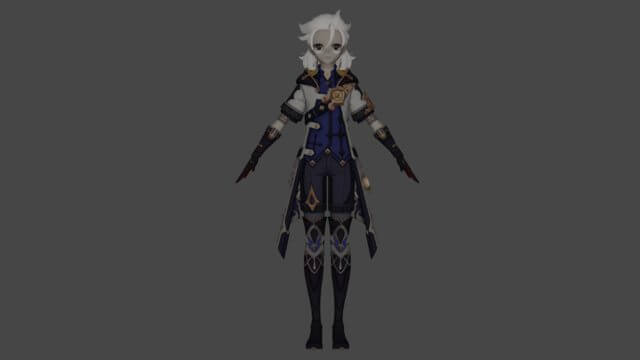 The entrance of the Albedo in the game might either be as a story character in the narrative or a character associated with a new location in the map or a part of story quest named Timaeus, the Alchemist of Monstadt. Coming of a new region in December has already been announced by the game community. Thus addition of Albedo as a new character may be significantly associated with it's December update.
---
That's it for this post! Stay tuned with MobileModeGaming for latest mobile gaming news & updates.