The challenging action game – Genshin Impact is gaining wide popularity among the gamers since it's release on 28 September 2020. The players are very curious to explore various new locations in order to acquire powers and rewards by winning quests using the seven elements: Geo, Cryo, Pyro, Anemo, Electro, Dendro, and Hydro.
An elemental reaction takes place when a player uses various combinations of the elements to its advantage to defeat the targeted monster. For example, combining hydro and Cryo freezes the target leading to an easy win.
The major quests are found on the Secret Island! The Secret Island holds a challenging fight, and the minimum level required for the player to compete in it is level 40. If the player is below level 40, he/she will easily lose. The idea is that the players will get an idea about the various elemental combinations and their implications on the enemy and be aware of them on the battlefield.
As we are familiar with the gameplay, the player needs to use the Seven Elements, which are offered by the game in many instances. In order to get to the Secret Island, a bridge is required, and thus "cryo" (meaning ice) element is used to make an ice bridge towards the Island's direction. Having many Cryo elements aid in reaching the Island at a faster rate.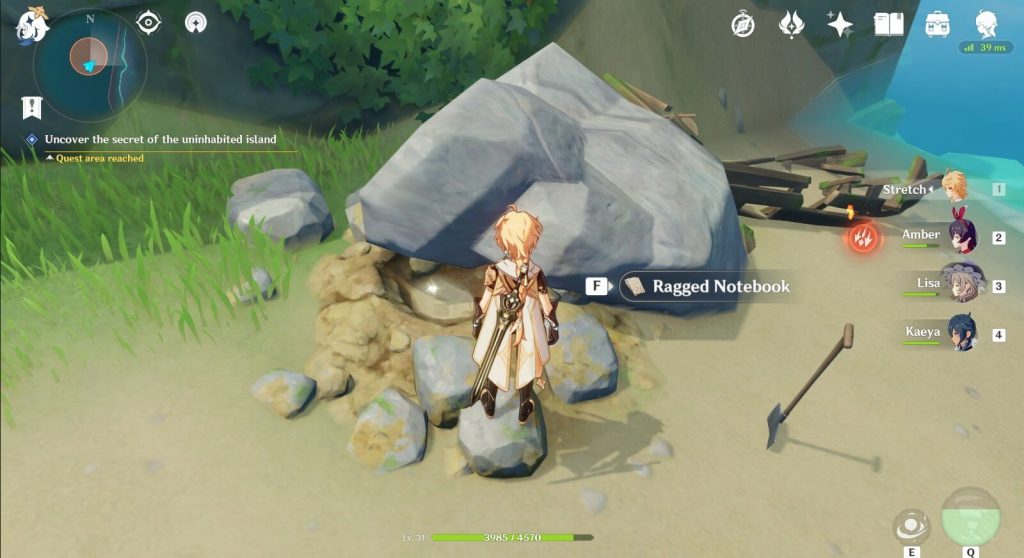 On reaching the Island, the players are rewarded with various treasure items including, "seeds of stories, brought by the wind," which is exclusively a special reward for finding the Island. Other achievements include chests – a luxurious, a common, an exquisite, an Anemoculus – and some crabs for cooking.
Concerning the battle Pass system of the game, the players must defeat the Ruin Guard waiting for them on the South Beach Camping Area as part of the quest.
---
That's it for this post! Stay tuned with MobileModeGaming for latest mobile gaming news & updates.