Hyper Casual gaming giant Voodoo has officially dropped it's latest project in the form of "Demolish!". Voodoo is known for its mega-hit titles such as Paper.IO 2 and Crowd City. Over the course of seven years, Voodoo's games have been downloaded 2.6 Billion times. Paper.IO 2 and Crowd City contribute more than 100 Million downloads each. The pioneers look to expand their Casual game dynasty with Demolish!.
Demolish!: The Premise
The premise of the game is simple. Your objective as a player is to knock down and destroy buildings with the help of a catapult. The style of the game is Voodoo's signature Hyper-casual style. The game's slow pace also targets the "satisfactory games" audience. The combination of a Casual-satisfactory game is a great recipe for success. And Voodoo's incredible success is a great example of that. "Demolish" also has all the makings of a successful game.
Demolish's First Impressions
Although the game boasts a rating of 4.3 stars and 4.5 stars on Google Play and Apple App Store respectively, the critic reviews have been rather mixed. While people are praising the game for having great physics, they have a lot of things to say about its gameplay. First of all, the scoring method of the game has been criticized a lot. Since a player is able to get a perfect score rather easily, most players don't seem to find the game that challenges. Although some people may find the replayability factor appealing, the game does indeed get quite repetitive after a while. The advertisement strategies have also been very questionable as the game has a lot of intrusive ads. Yet the game makes up for these factors with simple and addictive gameplay. The game is extremely easy to get into and it serves it very well.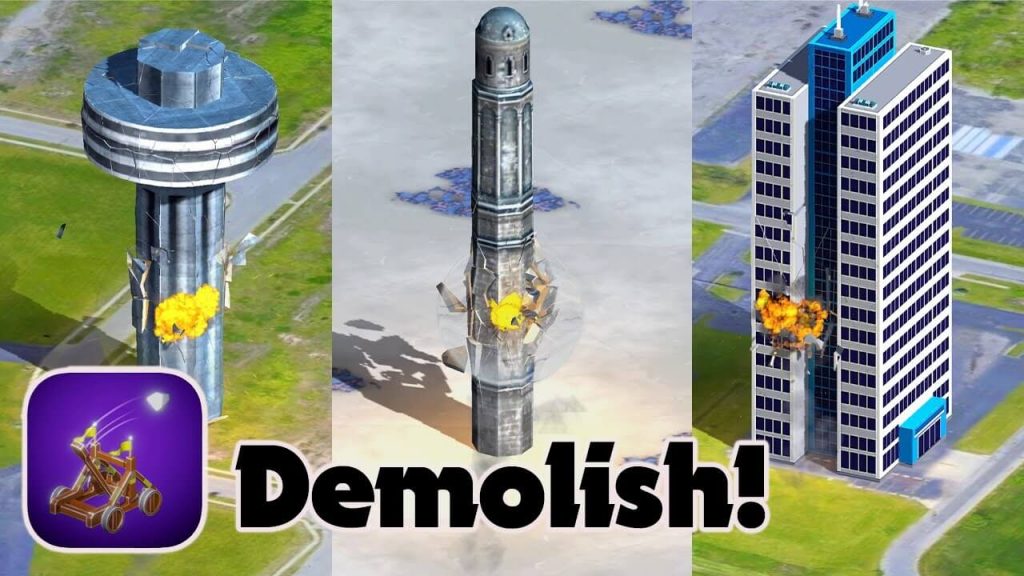 ---
For now, we have to wait and see how Voodoo handles the future development of the game. As of now, the game has a ton of potential but it is yet to be realized. Demolish! is free to download on Apple AppStore and Google Play Store. That's all for this post folks! For more Voodoo games news and a lot more, keep in touch with Mobile Mode Gaming.