Free Fire got its OB24 update on September 26, 2020. The new update brought a lot of new features to the game, but as compared to the previous updates, one thing was missing, a new character. With the OB24 update, we did not get to see any new character.
Many players think the reason behind it is the recent introduction of 'Jai' character in the game. But it is not true! The developers had other plans for introducing a new character, and that is about to be executed.
Garena has recently announced its newest brand ambassador to Free Fire. He is none other than the music producer and DJ, Niles Hollowell-Dhar. He is popularly known by his stage name, KSHMR.
This partnership has united the world's most popular battle royale mobile game with one of the most famous DJs globally. It supports the Garena's commitment to bring exciting content for the players in Free Fire.
The Free Fire x KSHMR collaboration is going to bring a new music video titled 'One More Round' and a new playable character 'Kamir' or 'K' (depending on the server), nickname 'Captain Booyah' to the game.
"The music I wrote for this collaboration aims to inspire people around the world; to continue fighting regardless of the challenges they are facing." "Free Fire offers that same energy and inspiration, and I'm excited to be working on it."

KSHMR
K or Kamir Character Special Ability:
Just like every character in the game, Kamir also comes with a special ability to help you survive the battlefield in a better way. Kamir is a Professor and a Jujutsu specialist. He comes with an increased maximum EP. His Special skills work in two modes.
In Jiu-Jitsu Mode: Allies within a particular distance from character receive an X% of bonus on EP to HP conversion rate. In Psychologist Mode: Recovers EP every second.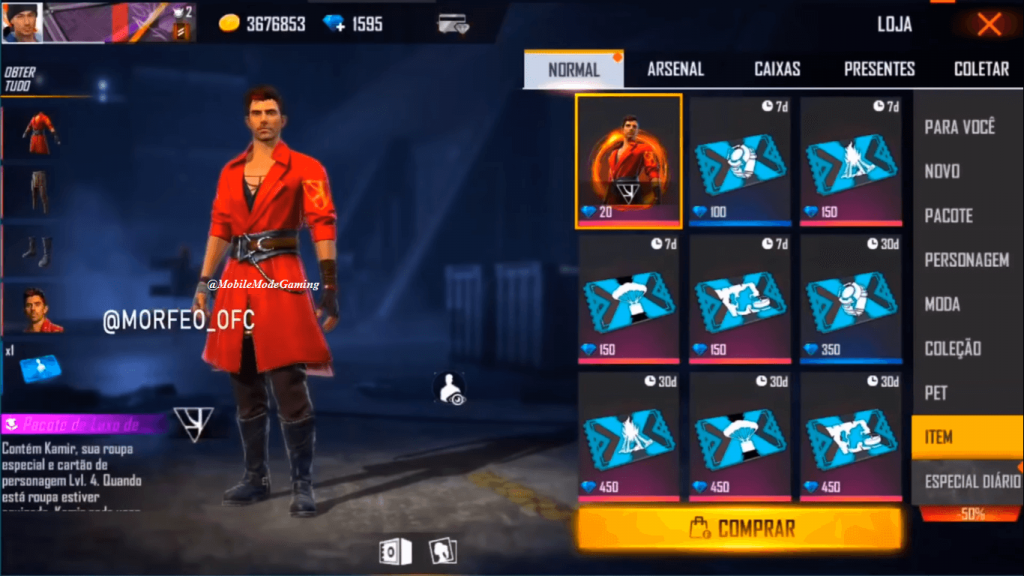 Kamir Character Release Date:
No official release date has been announced by the developers about the character's release. But the new music video 'One More Round' by KSHMR will be released on October 15, 2020. Also, as per the leaks, this KSHMR x Free Fire collaboration will bring a new 'Booyah Day' event that is also expected to release on October 15. Hence, the Kamir character can also release on October 15, 2020, itself.
It is also important to note that Kamir is not the only name in the list of upcoming new characters in Free Fire. With OB24 Advanced Server, we also got to know of Dasha and Sverr character. We might also get to see them sometime soon.
---
Also Read: Get Free Name Change Card In Free Fire
That's it for this post! Stay tuned with MobileModeGaming for latest Free Fire News & Updates.