Genshin Impact has just released, and on its first day of the launch, it already has over 10 million registered players, which gives you an idea of how big of a game it is. In this post, we will share our first impression and somewhat a review of Genshin Impact so that all of the new guys interested can decide whether they want to jump in or walk past.
But before that, I want to let you know that since the game has recently been released, I have only played it for a couple of hours (but I played it a lot in the open beta), so this post won't be a complete review Genshin Impact. It will be more like what I felt about Genshin Impact in the initial phase, what I found good, and what things could have been better.cSo let's not waste any more time and jump into the First Impression or Review of Genshin Impact:
The plot of Genshin Impact
The game starts as a single player in an open world where your character is trapped. You used to travel with your siblings, which you choose at the start of the game. The other one gets taken away, and now you're trying to get them back. You seek the help of the locals but just like in real life; everyone is busy with their stuff. So like a hero in an open world RPG game, you take it upon yourself to save the day.
Free-To-Play Game
It's very like any other Open World RPG game; it encourages exploration. It's very much an action game. Genshin Impact is a free-to-play game that offers in-game purchases. Don't worry; we will discuss that in just a second. But as I said, it's free-to-play, so if you are interested, you can get it right now yourself – just download it on your PC, PS4, Android, or iOS. There will also be a Nintendo Switch version next year.
Cross-Play
What I am impressed with is that Genshin Impact supports cross-play between all the platforms. It starts as a single-player game but evolves into a multiplayer one. You can cross-play between mobile, PC, and PS4. There is also an option to cross-save between PC and mobile if you are someone like me who keeps switching between PC and Smartphones; this is a huge benefit. However, there is no cross-save for PS4, which I really don't care about because I don't have it.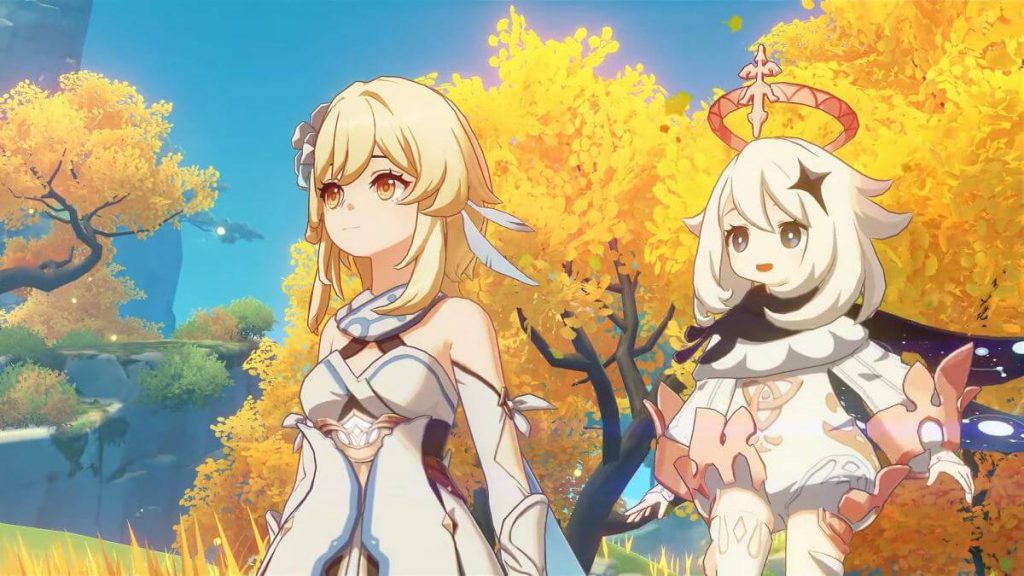 Cross-Regions Problems
Until now, the game sounds like a dream come true, right? But when you start playing Genshin Impact, you are always online, which means you have to pick the server when you start, and for a game that features so much of cross-play and cross-save options, it's crazy that it doesn't offer cross-regions. So if you want to switch the servers, you basically have to start the game from the beginning and if your friends are on different servers, just say goodbye to them. Asia players can play with other Aisa Players only, Europe with Europe, and so on. This is the major down point i have come across in the game so far, and if that is not a dealbreaker for you, you are good to go.
Gameplay
As I mentioned before, the game starts as a single-player game and evolves into a multiplayer. Your character can roam the entire world, do story missions, side missions. The game mechanics are similar to other similar game like you can climb any surface for as long as you have the stamina, you have a wind glider. The world is filled with activities, be it enemy camps for you to clear (which once you defeat everyone, you get a chest). There are environmental puzzles (which once you solve you get a chest), and there are challenges (which once you clear gets you a chest). Basically, everything gives you a chest. But instead of providing locations for every little activity on the map, the game encourages you to use your own eyes and scout things in the distance.
As you progress through the story, you unlock more stuff to do in the world, as well as dungeons and new characters. The characters are pretty unique in this game; you can switch between characters on the fly. Each one has a different elemental affinity, a basic attack move, a special ability that's usually related to their element, and an ultimate attack.
Each character can be leveled up individually, and you can also equip different weapons and talismans individually. The weapons and talismans can themselves be upgraded.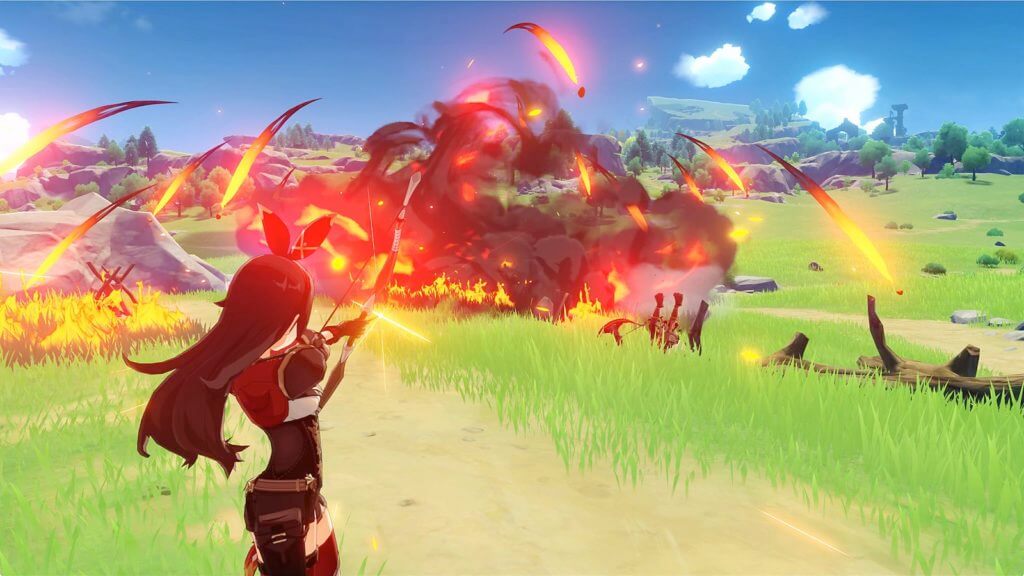 Monetization
Genshin Impact is one of the most Free-to-play friendly games I have ever seen; that's to say the players who don't want to spend money on it can enjoy the game as much as any other player. You can easily complete the game without finding a need to spend a penny. You can also get new characters and weapons by completing objectives and griding.
Concluding Remarks
I love the character design, the enemy design, the world design, the soundtrack, animation work. If i had anything negative about Genshin Impact, then I would be nitpicking; I love the flashback, cutscenes, and camera direction. Everything is perfect; it's a top-notch AAA looking game that happens to be free to play.
---
So that was our first impression, or you can also say a short review of Genshin Impact. Have you tried the game yet? If yes, then let us know your views about this game in the comments section below.
Also Read: Netmarble's A3: Still Alive might revolutionize mobile MMORPGs