Netmarble has just unveiled its new open-world dark fantasy mobile RPG game 'A3: STILL Alive.' The game is now already available for Pre-Registration with expectations to release in Early 2021. A3: STILL Alive is based on Netmarble's original A3 online PC game from South Korea; it features a cross-genre mobile experience that pairs enormous and living worlds of Open-World RPGs with the extreme combat of Battle Royale. Set in an apocalyptic fantasy world of swords and sorcery, players must be vigilant in an always-open Player vs. Player (PvP) environment as they fight against enemies with intense hack & slash combat in the search for powerful gear.
A3: Still Alive gets favorable beta reviews
South Korean Mobile gaming giant Netmarble's game A3: Still Alive came into discussions in mid-January. The game, released for beta testing in South Korea garnered a lot of positive reviews and has been gaining hype and popularity ever since. Although no official release date is in sight, we believe that this game might change what mobile MMORPGs stand for as a whole. Aside from doing the basics right, the game brings enough uniqueness and innovation to make it stand out about the crowd.
Features and speculations
A3: Still Alive features everything you expect in a good MMORPG. It has a satisfying and moderately long campaign that keeps the players on edge. It has a PvP mode where you can fight solo Player v Player battles or team up with your friends (or Randoms) and fight in a team battle. But the true show stopper is the 100v100 unrestricted open-world style battle between two teams. No game yet has tried to go over a threshold as high as 200 people in the same server in mobile gaming. This, without a doubt, is a huge eye-candy to most MOBA players but it certainly begs the questions like "Will they be able to keep the servers fluid?" or "Will they be able to prevent FPS issues in lower-end devices?". For now, the answers are up in the air as we wait for the official release.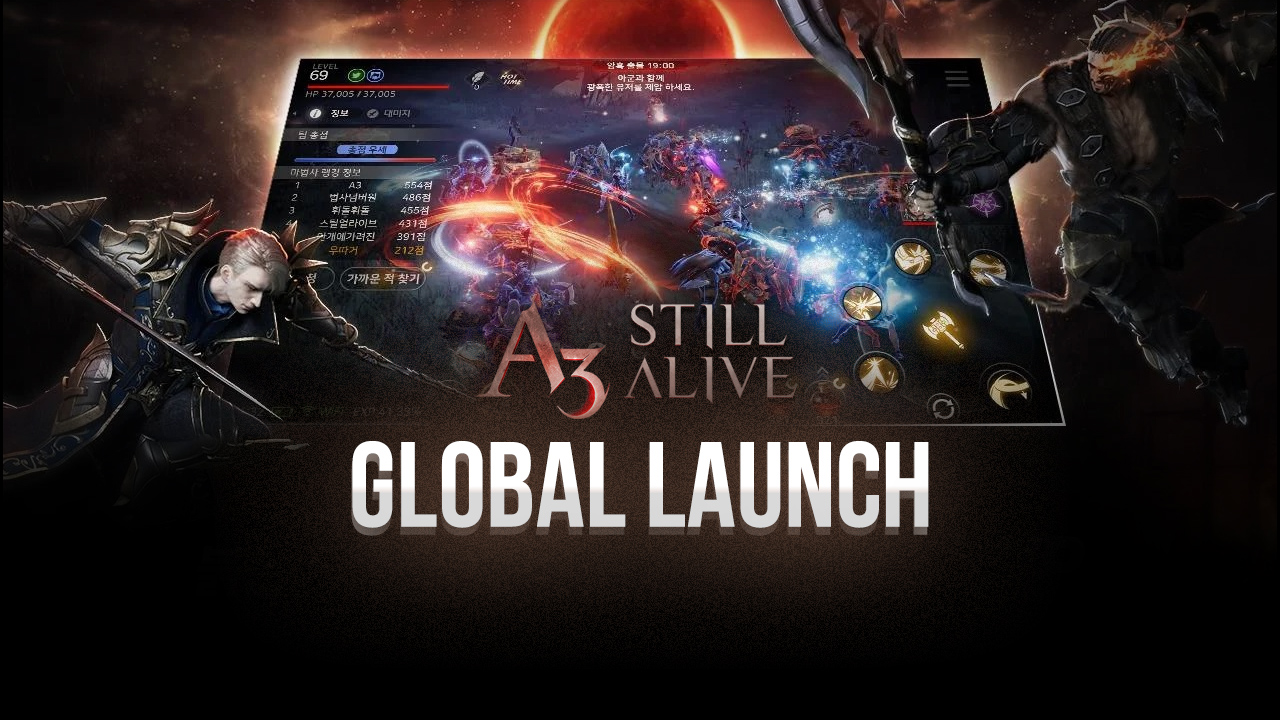 Global Version Release
The Global Version of A3: Still Alive is still in Pre-Registration on both Google Play and Apple Appstore. From the forums and rumors, it is expected to be released at the end of 2020. The minimum system requirements listed on the Google Play store only calls for a 3 GB ram device with Android OS 6 or newer. Thus, compatibility is indeed there. As for the future of this game, we will be covering any major development that takes place for it. That's all for this post! Stay tuned for the ones coming your way!
---
Also Read: Among Us 2 Cancelled, Big Updates Announced For The Current Version