We have already told you about the pre-registration of this game two weeks before, and now X-Land has finally released its new mobile game, Bangbang Rabbit. It is now available for Android devices. Bangbang Rabbit is the most anticipated Hack & Slash mobile game, and the developers have just released the early access version of the game.
Bangbang Rabbit is a fascinating and cute mobile game where you will play as an adorable but badass rabbit and shows off your fighting skills. The game is pretty straightforward and easy to play, where you have to complete your missions and defeat your enemies. It has a whole new collection of weapons with various combat combinations and armor to aid you during the battle.
In Bangbang Rabbit, you will explore mysterious worlds and legendary stories, and as you go along, you will level yourself up and defeat your enemies with super attacks and combos. The game has a very responsive touch screen controls, so you can easily play this adventurous game. Also, it is a turn-based mobile game with various unique playable characters.
It has a simple 2D side-scrolling platform with very decent and simple visuals so that players can focus more on combat in the game. The key to winning this game is to make countless combinations of unique skills and put your enemies in the ground.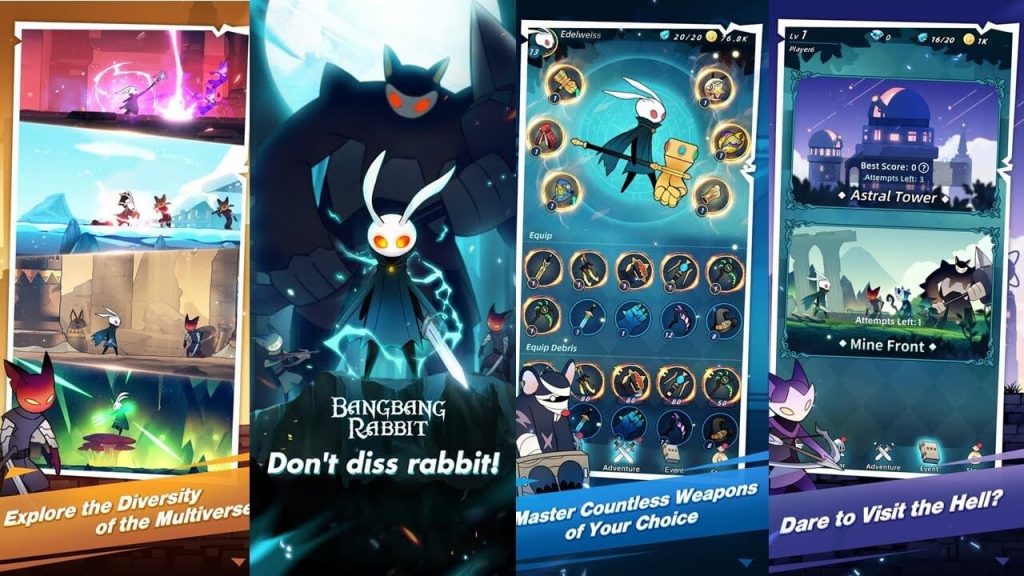 So that is it for this post; if Bangbang Rabbit sounds interesting to you, then you download the early access version on your android device via Google Play and try the game yourself.
---
Also Read: Merge Gardens by Future Play is Now Out on Android and iOS