Triniti Interactive Studios has started taking pre-registrations of its upcoming Action game 'Dark Raider' that will be available for Android devices. The game combines the elements of roguelikes with hack & slash games. 

You will get to see the chaotic action with the elements of roguelikes games, and the challenge and plot with the features of the hack & slash games. 
Dark Raider offers the players intuitive gameplay with a control system that is well-adapted for the touchscreen devices. There is a virtual D-pad on the left side of the screen to control your character, and the four basic buttons to jump, attack, block, and dodge are available on the right side.
The game also has the features of combining these buttons for performing special attacks. Such as, if you block at the right moment, you can perform parry and counterattack. And if you double-tap on the jump button, you can perform a quick attack in the air as well.
Dark Raider offers the Dungeons that are generated randomly, just like in roguelikes. So every time your character dies, a completely new dungeon appears before you, so you get a unique gameplay experience every time you play. The only thing that remains constant is the bosses that provide you a real challenge in true Dark Souls fashion.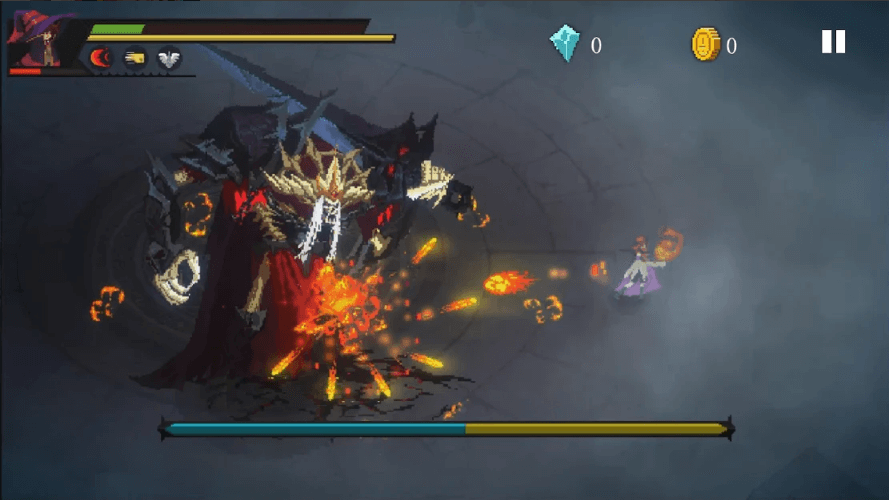 Dark Raider is an excellent action game with the elements of Role-Playing as well. It not only offers you unique and fun gameplay, but it also has impressive pixelated graphics. This outstanding game requires patience and plenty of skills from you.
Dark Raider is available for pre-registration on Google Play Store. Make sure to pre-register, so as soon as the game gets released, you will get the notification.