If you're looking for a game that requires you to plan your attack and assign characters with strong features, as well as mixed with RPG elements with anime-styled then Heroes War: Counterattack is the game that will satisfy your RPG cravings.
If you've played Final Fantasy on your phone and enjoyed its deep storyline with an interesting set of characters, who each have their own background story in depth. Chances are you going to love this game. After a successful launch in Thailand, the game received positive reviews from the audience and will be expanding globally in many regions worldwide.
The new RPG title Heroes War: Counterattack makes use of players adapting to strategic play combining a range of movement and skill range by characters to deliver one of a kind experience in turned-based RPG. Com2us experimented and improvised on this game with implementing Science Fiction themes. Along with taking the liberty to remove the stress of character collection so the players can immerse more in the combat of Heroes War: Counterattack.
To appease the players in Thailand Com2us added a special character "Marissa" in the game who uses traditional martial arts and Thai swords. Many popular streamers from Thailand enjoyed the game and the way it was presented to them. Com2us is planning on expanding the game to Korean as well as American audiences soon enough for worldwide release.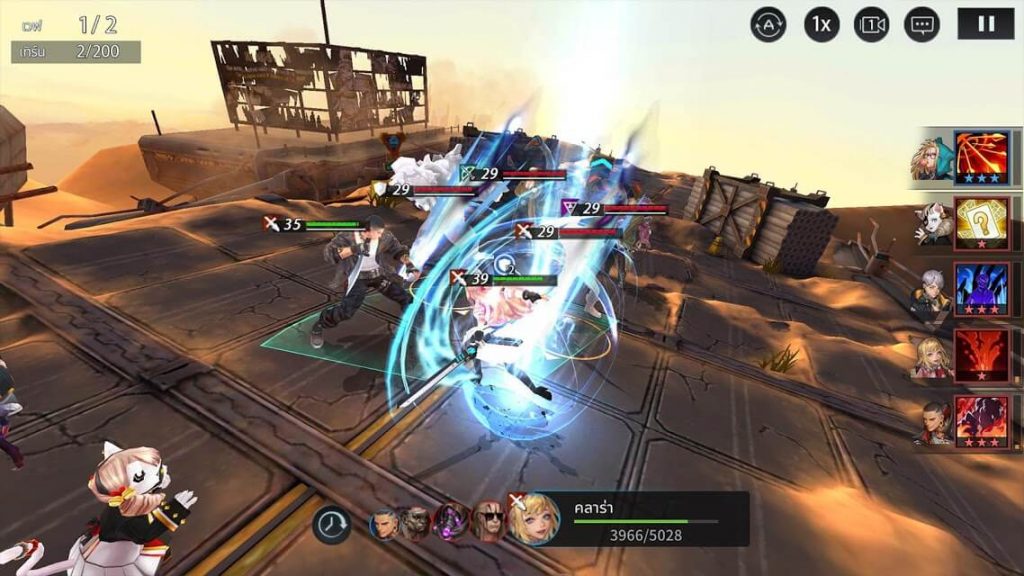 What are the requirements of Heroes War: Counterattack?
Players, who are eager to check out this beautiful anime-styled turn-based RPG game and are worried if their devices are compatible with this game? Worry not, as the requirements of this game are fairly reasonable for both Android and iOS platforms. The Android users must have a minimum of 4.2 and up to run the game, while iOS users should meet the minimum requirement of iOS 10.0 Combined with iPad, iPhone, and iPod Touch.
The game is available for pre-registration and the players who are interested can enroll themselves and be the first one to enjoy this beautiful RPG game on mobile devices.