On September 2, 2020 Government of India announced a complete ban on PUBG Mobile (including PUBG Lite) among other 117 apps due to security reasons. And now people were searching for alternatives and have found out a way to play PUBG, that is they have switched to Korean version of it.
Even though PUBG Mobile Global Version and the Korean Version looks and feels the same and have almost similar rules and gameplay, they are some significant differences that can be noticed. So here we talk about all of them.
Key Differences Between PUBG Mobile Global Version and PUBG Mobile Korean Version:
Updates
One of the major advantages of playing the Korean Version of PUBG Mobile is that updates of the game often come well before it is released for the Global Version. Hence, players have an advantage to have latest updates and features to try out before anybody else while playing this version.
Donkatsu Medals
Donkatsu Medals is a unique feature that is only be found in the Korean version of PUBG Mobile. With these in stock, players can redeem various rewards or can open Classic or Premium crates. Basically it can be used as a game currency to exchange for stuff. Donkatsu Medals aren't very much hard to get but rather they can be earned while performing daily missions.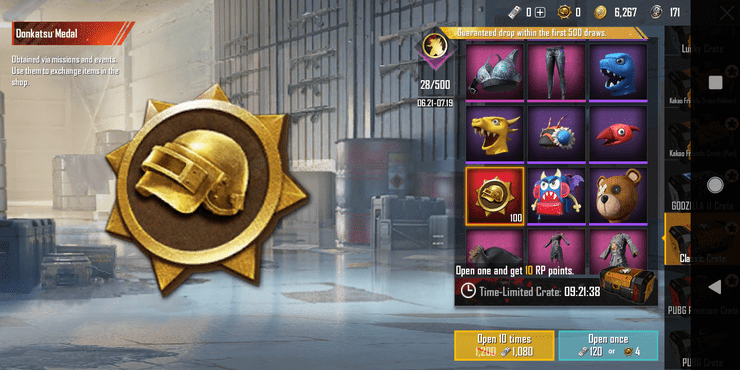 Rewards
The third quite noticeable feature of Korean version of PUBG Mobile is that it has better reward system than that of its Global counterpart. The developers of the region specific version often come with many events and contests time to time to let players join and get many rewards, which is comparatively less to Global Version for similar opportunities.
Players of this version get daily bonus rewards and Donkatsu medals to unlock crates and get free prizes. It can be said that PUBG Mobile Korean version is better than PUBG Mobile's Global Version. So there is no hesitation in saying that PUBG Mobile Korean version is best alternative to Global Version.
---
So that's it for this post. If you want to stay updated with latest news on mobile games and mobile gaming industry, make sure to stay tuned with MobileModeGaming.