Fearless And United – Guards aka FAU-G has been the most talked about names in the gaming community post PUBG ban. Marketed by none other than Akshay Kumar, FAU-G is a homegrown product of nCore, a Bangaluru based Mobile games publisher.
But the upcoming game has a fair share of negative publicity when it's first released official poster resembles with that of a music band – Collision of Innocence and many claimed that it is pirated from Shutterstock.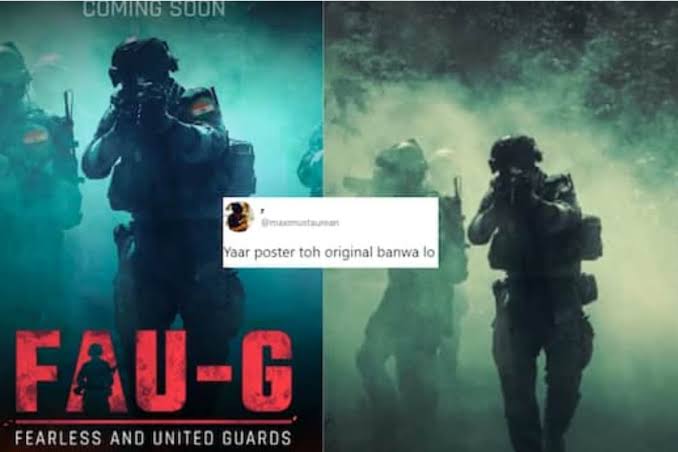 Clarifications From nCore:
As soon as the news regarding the copied poster began trending all over the internet, people took no time rebuking it as a strict no for plagiarism and criticising the publishers for such unsolicited acts.
However, the company says it is aware of the situation on the web and further clarifies that it has legitimately bought license from the Shutterstock to use the image. It has no motives to malign or hurt anybody's work or sentiments.
About nCore
nCore is a Bangaluru based Mobile games publisher having more than 25 members working on the game FAU-G including two co-founders Dayanadhi MG and Vishal Gondal.
The team has respectable amount of experience in the industry as Vishal Gondal, one of the founders and CEO of nCore, had established the first gaming company Indiagames on his own in 1998 and sold it to Walt Disney in 2012 to go on with other projects. He is regarded as one of the few pioneers who revolutionized the Indian gaming industry.
Vishal revealed that developers were already recruited to develop the game even before the ban on PUBG Mobile. As per Wikipedia page, the first level of the game will be set in the backdrop of Galwan Valley in Ladakh where around 20 Indian soldiers were killed by the Chinese soldiers in June 2020 during a border dispute.
Furthermore, the game FAU-G won't be a Battle Royale and the developer do not insist on competing with PUBG Mobile. Around 20% proceeds generated out of total net revenue would be donated for the Bharat Ke Veer: India's Bravehearts initiative in a collaborative effort to support the families of Indian armed forces.