Free Fire is currently celebrating its biggest collaboration with the Spanish TV Series 'Money Heist' through an in-game event. The Free Fire x Money Heist event is live in the game between September 6 to September 22, 2020. It has brought a lot of items to be collected by the players, and many are yet to be introduced.
As a part of the Free Fire Money Heist event, we are getting the much-awaited Mystery Shop in the game. The last Mystery Shop was the 9.0 edition that we got more than three months before. Finally, the good news is that we are getting the Mystery Shop 10.0 in Free Fire as part of this ongoing Plan Bermuda event.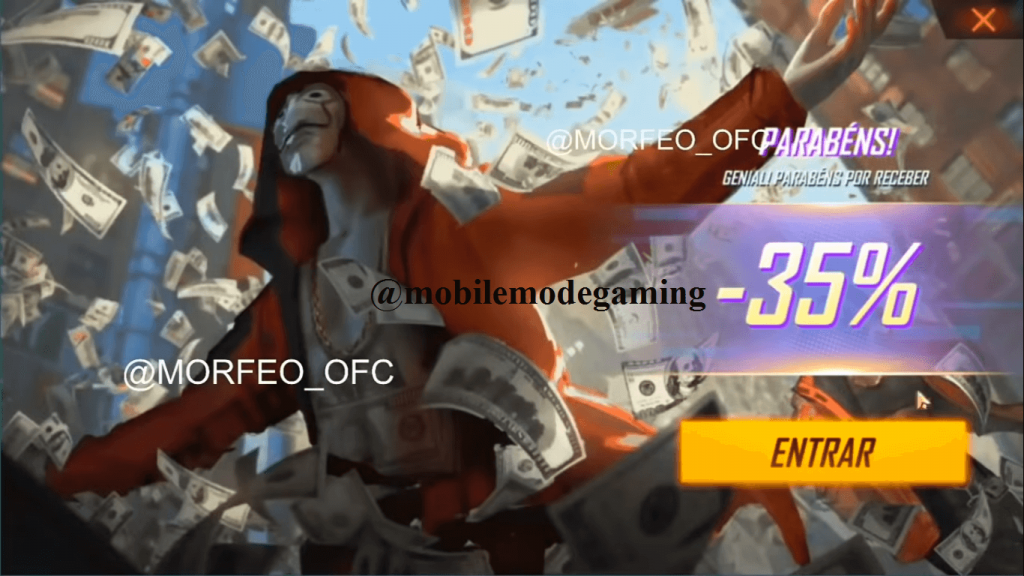 What Is Free Fire Mystery Shop?
As the name itself suggest, Free Fire Mystery Shop is a shop where you get to buy various in-game items at a mysterious price. The Mystery Shop usually makes its way to the game every alternate month and offers up to 90% discount. This time we are getting the Mystery Shop 10.0 after more than 3 months.
Free Fire Mystery Shop 10.0 Release Date:
Free Fire Mystery Shop 10.0 is scheduled to release on September 16, 2020. This time it is going to bring Money Heist exclusive items also along with other items. But it won't be there in the game for so long. The Mystery Shop 10.0 will end or close on September 23, 2020.
Mystery Shop 10.0 Male & Female Bundle:
As always, there will be an exclusive male and female bundles in Mystery Shop 10.0. As the Mystery Shop has been introduced as part of the Money Heist collaboration, both bundles will only be of the Money Heist theme. Have a closer look at the below-attached image to get to know about the Male & Female bundle.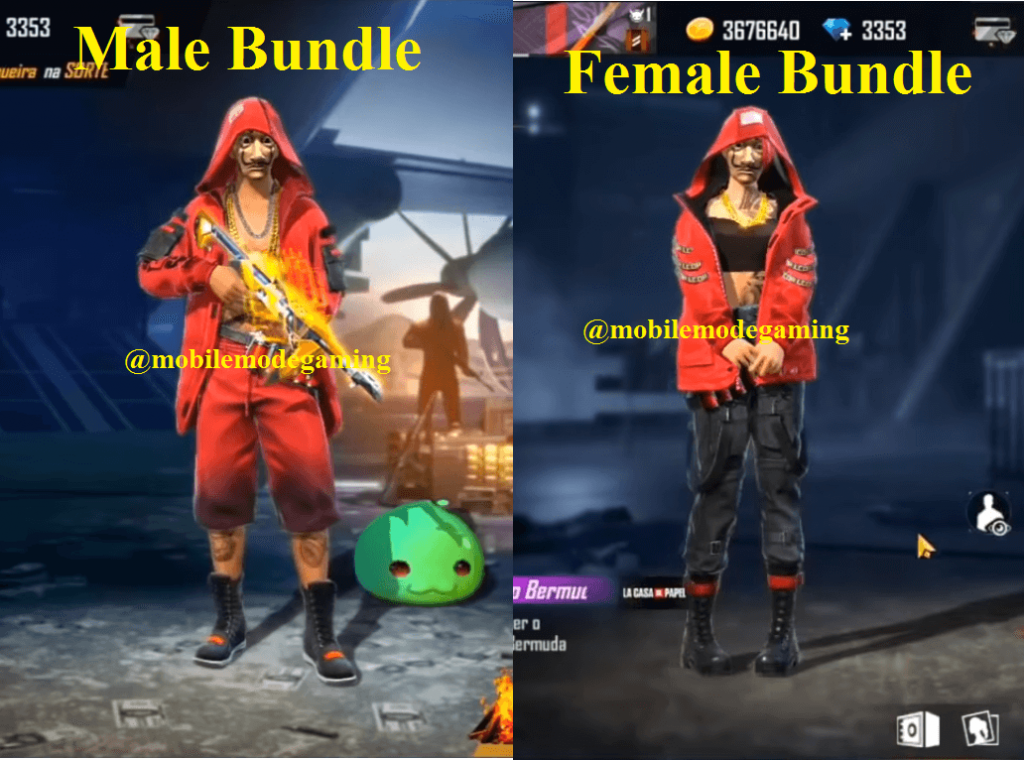 About Mystery Shop 10.0:
In Mystery Shop 10.0, you can avail up to 90% discount. The discount depends on your luck. Before entering the shop, you get the option to make a spin. The number that appears as a result of the spin is the percentage of discount you will be getting in the shop.
The Mystery Shop brings many items divided into two pools as the Male and Female bundles. If you choose the Male bundle, the items will be different, and if you choose the Female bundle, the items will get change accordingly. Apart from the male and female bundles, the items include Elite Pass of current Season, Name change card, Characters, Pets, Costumes, Skins, and much more.
The male and female bundles cannot be purchased directly by entering the shop. First, you have to spend a fixed amount of diamonds; after that, buying bundles gets enabled. The fixed amount generally is 50 diamonds.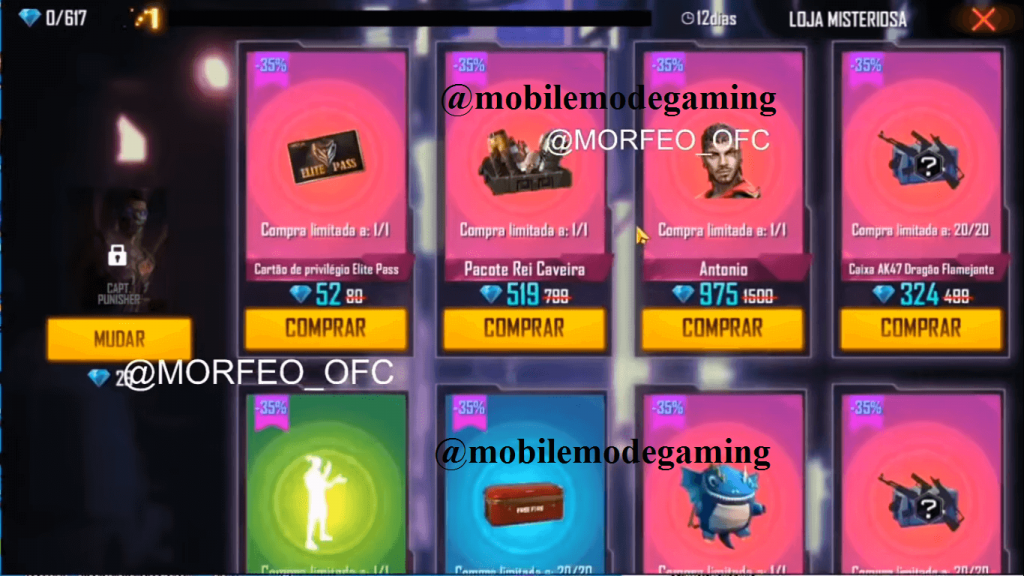 How To Get 90% Discount In Mystery Shop 10.0?
Everyone wishes to get a 90% discount in the Mystery Shop to buy many items by paying a small sum of diamonds, but very few players get this whopping discount. There are no assured tricks to do so, but two types of accounts have higher chances of getting a high discount from our experience:
New Free Fire Accounts
Free Fire Accounts with fewer diamonds
So if you are a new user to Free Fire, you can easily get an 80 to 90% discount. But if you are an old player, make sure you have very few diamonds in your account at the time of making spins because Free Fire encourages players to top-up and spend diamonds. For this, the first step from the developer's side is to insist players to top-up by offering a huge discount.
Also Read: How to Get Diamonds In Garena Free Fire
Stay tuned with Mobile Mode Gaming (MMG) for the latest Garena Free Fire News & Updates!