We know many of you have been waiting to try Company of Heroes on your mobile devices, so the good news is that finally, your wait is over! Feral Interactive has just released Company of Heroes for Android and iPhone users today. The game was first released on iPad earlier this year, and since then, players have been eagerly waiting to play it on their mobile devices.
Company of Heroes is a real-time strategy game based on World War II. It features a compelling combination of dynamic combat environment, fast-growing campaigns, and advance squad-based tactics.
Since its release, the game has mainly gotten positive feedback from the players. If you are also a fan of World War-style games, you are sure to love Company of Heroes. Talking of gameplay, as a player, you get to command two American Soldier companies. Your role is to direct these squads of US troops against mighty germans.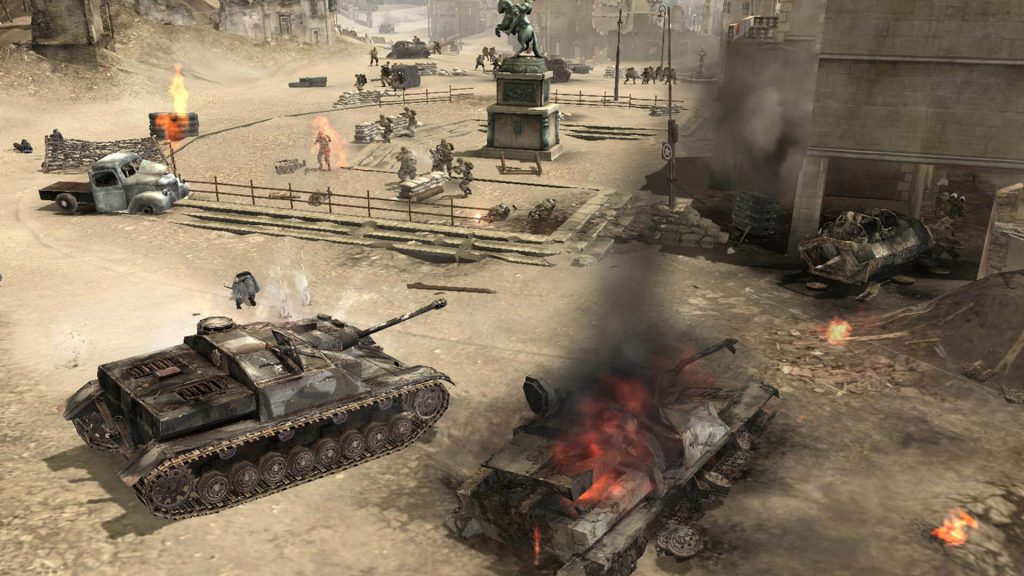 If you are excited? Then, as we mentioned above Company of Heroes has been finally released on Android and for iPhone users. You can now get it from Google Play or Apple Appstore for just $13.99.
However, before you rush to download, make sure to check out the minimum requirements of the game as it's quite heavy and requires at least 5.2 GB of free space on your device.