The sudden ban on PUBG Mobile delivered a nail to the coffin. More than 50 million players in India are devastated and sad about the ban of addictive battle royale game. It offered real-time communication with friends, console-quality graphics from its PC counterpart, intense atmosphere, and gunfights. In addition to one of a kind unique weapon skins and costumes.
No wonder youth are devastated by the imposing of a ban on PUBG Mobile and several other Chinese apps. The game often conducted Esports and tournaments, which offered a whopping amount of prize pools. It also gave birth to professional gamers and streamers on many channels.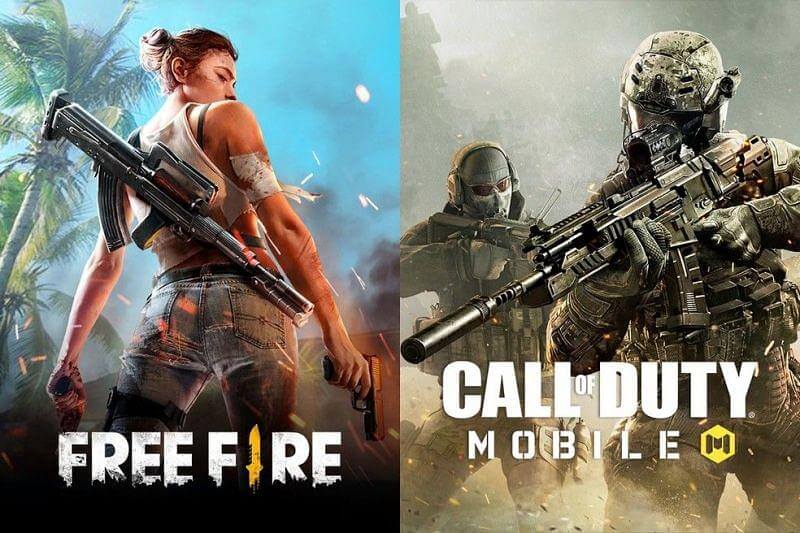 Now that PUBG Mobile is gone, cutting off the source of revenue for many professional gamers. (Mortal, Dynamo, Soul and many more) many players are turning to many alternatives to the game, including Call of Duty: Mobile and Free Fire. Read on more to know the features these two games feature that might be able to overshadow PUBG Mobile.
Graphics
Although PUBG Mobile had one of the best graphics on the mobile, Call of Duty: Mobile & Free Fire are no inferior when it comes to pushing the limits of graphics on mobile devices. However, COD Mobile possesses the upper hand when it comes to realistic graphics and advanced lighting. Visuals look more crisp and sharp in COD Mobile compared to Free Fire. This isn't to say Free Fire is a bad game, although the graphics are little cartoonish. It runs well on several low-end devices effortlessly, Compared to COD Mobile, which requires a beefy phone to run without any lag whatsoever.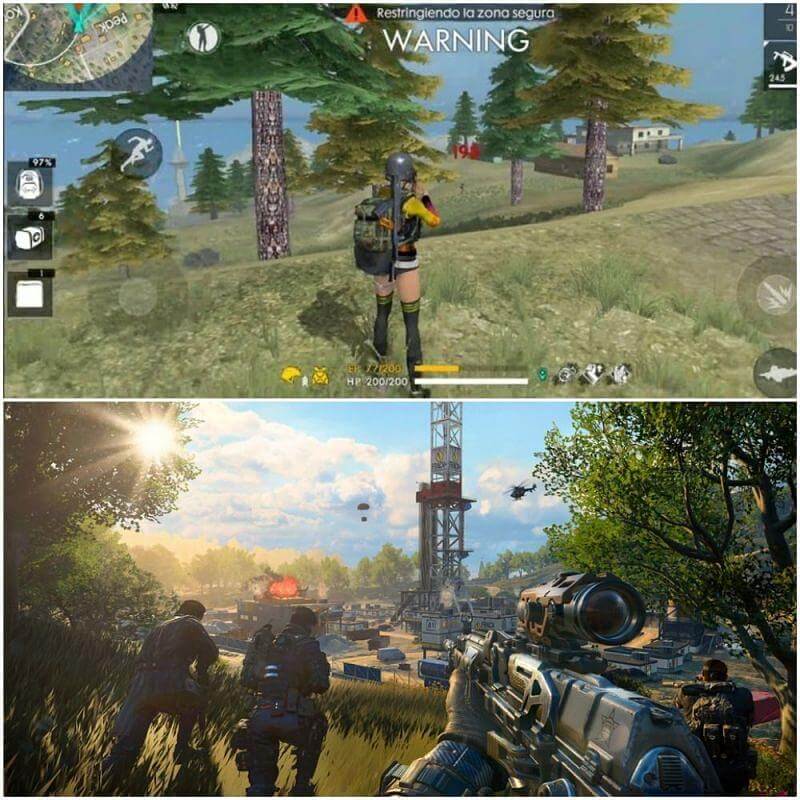 Gameplay
Although both games offer battle royale gameplay, the difference is huge when compared to both of these games. In matches, COD Mobile drops 100 players into a huge map where only 1 has to survive in the end. While Free Fire offers a fast-paced shooter with a maximum of 50 players dropping that lasts about 10 minutes. COD Mobile matches feel like a long campaign with only one map in which you can play BR mode. In comparison, Free Fire gives the players the ability to choose several of the modes in the game.
Various Modes
COD Mobile took inspiration from its PC counterparts and added various modes in the game such as classic mode and 5v5 matches like Team Deathmatch, Hardpoint, Domination, and many more. But in this regard also, Free Fire is none less. It also offers more than 15 game modes apart from the classic Battle Royale Mode. The difference is COD Mobile all game modes are permanent, but Free Fire keeps different game modes open at different times of a limited period.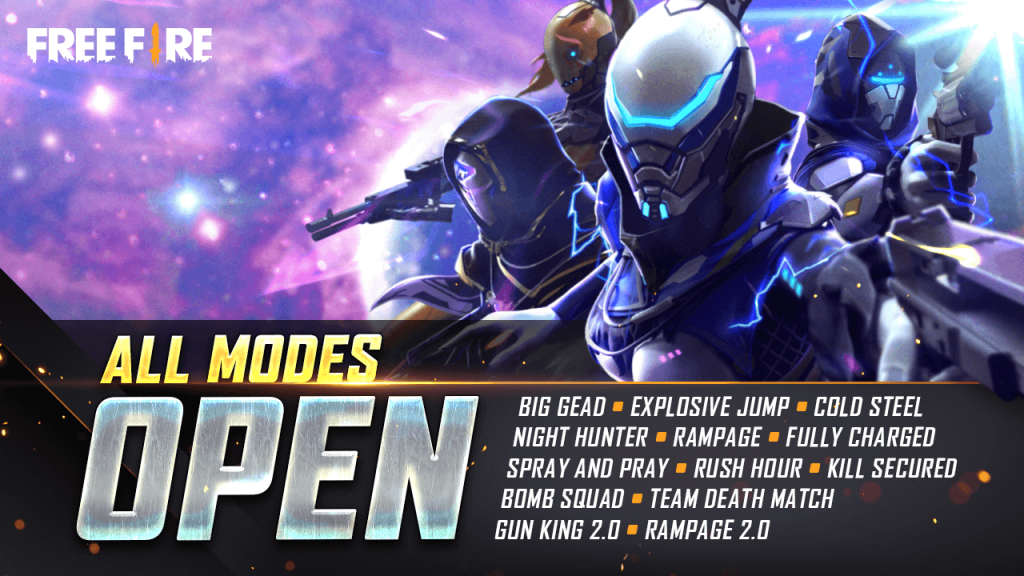 Also Read: Most Popular Mobile Games of 2020
Stay tuned with Mobile Mode Gaming (MMG) for the latest Mobile Gaming News & Updates!