The Bonfire 2 Uncharted Shores is a survival game that offers a lot in terms of content. Developed by Xigma Games, the game is a sequel to The Bonfire: Forsaken Lands. Those who like survival strategy games and have played the predecessor before will inturn like the mechanics game has to offer.
This survival game is mostly based on building and exploring different areas. It also looks into the management of settlements. Houses, bridges, farms, roads and more constructions are enabled. These constructed items can be placed anywhere in the area and can be connected with roads. The settlement can also have an army to protect them from monsters and enemies. Moreover, the cities are randomly generated and have free to trade facilities. There are dungeons to explore, imminent personalities to be met and workers to manage. The workers help in gaining resources. These resources lead to the nourishment of the settlement.
The player should utilize and build items based on the number of people. There is a day and night cycle as well. The graphics of the game is good. The animations and conversation between workers is intriguing to watch. There are a variety of items to build things from. Also, the game will show the number of days passed. There are magical artifacts to collect. Surprisingly there is a story to keep all things tied together.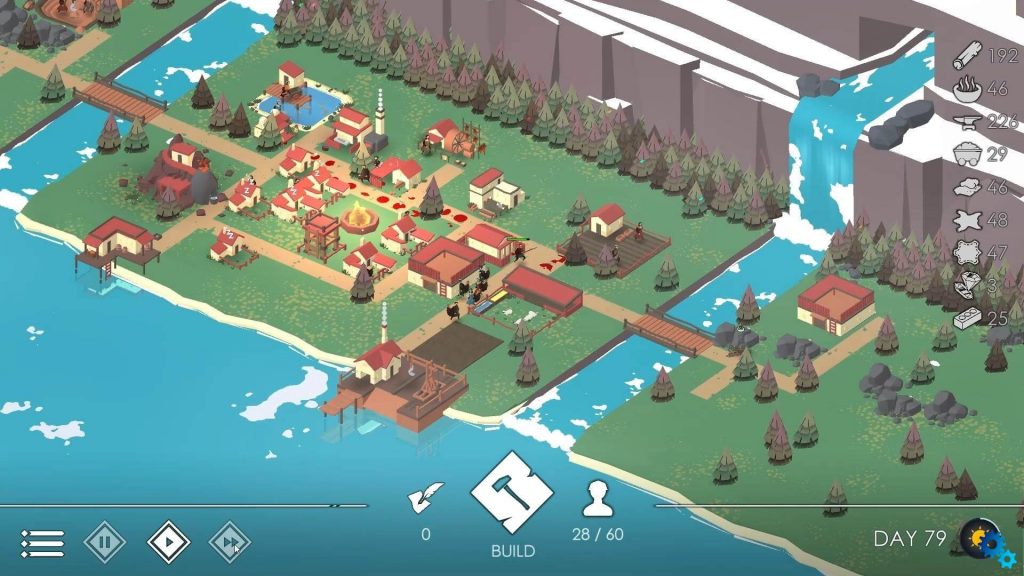 As mentioned, the game is available on iOS. It is a paid game on AppStore. The game requires iOS 9.0 or later. The developers are constantly updating the game based on bug fixes. If you like survival strategy games that have depth, do check out The Bonfire 2 Uncharted Shores.
---
Also Read: Fall Guys Mobile Version is Officially Confirmed