Developed by Lunime Inc., Gacha Club has a variety of game modes and features to keep you entertained. Mixed with the elements of anime and role-playing, Gacha Club is for those who enjoy these genres. The game offers a lot in terms of content and gameplay.
The character customization is another highlight of the game. You can choose different poses, change hairstyles, wear nice apparel, and change colors too. The player can customize up to 10 characters and pets included. You can also give names and attributes to your character, managing unique profiles. The characters can be imported/ exported as well. Most importantly, there are no in-game purchases! You can customize and keep your character
The game also has different modes such as story mode, studio mode, tower mode, and more. Story mode helps you to be part of a unique adventure. This adventure involves battles, items to hunt, and rewards to collect. The Studio mode helps you to customize a story, add a narrator, add scenes, and play your story. There is also another feature called mini-games where the player can collect gems to buy new characters.
Another feature of the game is how battles are conducted. Depending on the skill level, the characters can defeat shadow monsters that are a threat to the club. You can join a club, be a DJ, buy more DJ's to help you, and lead the fight accordingly. There are shadow bosses to defeat as well.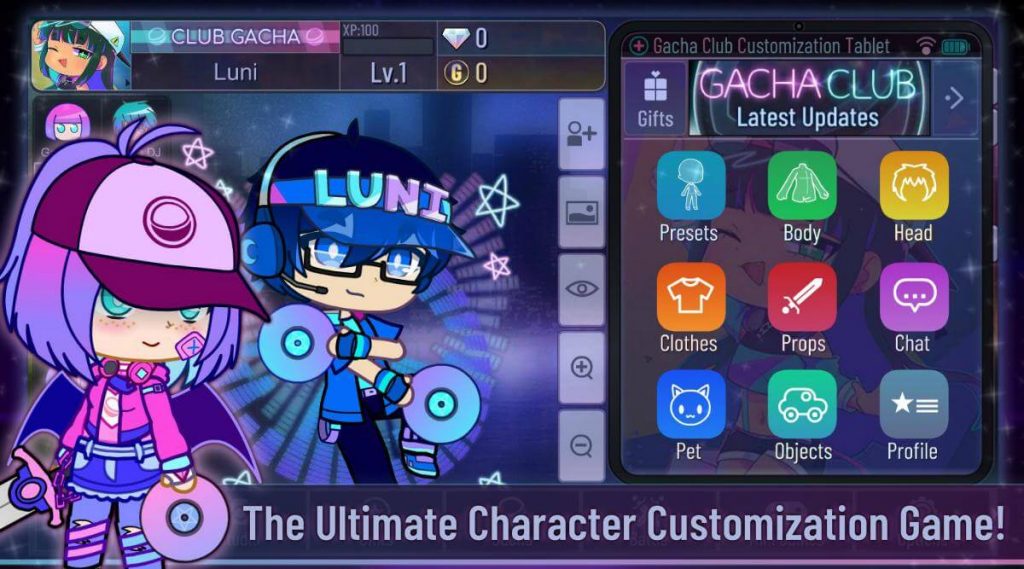 The game released recently on iOS. It is already available on Android. It is free on AppStore and PlayStore. The game is constantly being updated to fix bugs and add new content. In conclusion, if you like role-playing games with a mix of anime and activities, do check out Gacha Club.
---
Also Read: Shadow Fight Arena Soft Launched: Here is How To Download and Play