ONESOFT has released their new game on Android. Cooking Sizzle: Master Chef, as the name suggests, is a cooking game where you learn how to cook different dishes and serve the public. Also, the game has different modes and features to keep you invested.
Though the game is similar to other cooking games present in the market, it is different because of the design and content. The game has many levels to offer, restaurants and locations to explore, ingredients to mix with, and using the kitchen appliances. The main aim of the game is to serve the food you make to the public. For instance, if your customers like it, you get to progress the level faster. In conclusion, customer satisfaction matters a lot in this game.
Cooking Sizzle: Master Chef is a good looking game. The dishes that can be prepared look delicious. It is fun to mix up ingredients to create a dish of your own. For example, you can make combos like cookies and cakes. The appliances used for cooking vary from coffee makers to ovens. You can also make drinks and starters as well.
The kitchen you use can be upgraded. There are many upgrades to look forward to. You can buy new appliances, or change the interior design of the kitchen, it is up to you. Also, these cooking techniques can be expanded. You can use different cuisines, rather than sticking to one. This can also be new to some so that they can learn new dishes from various countries. Ultimately, this game is a gateway to food cultures.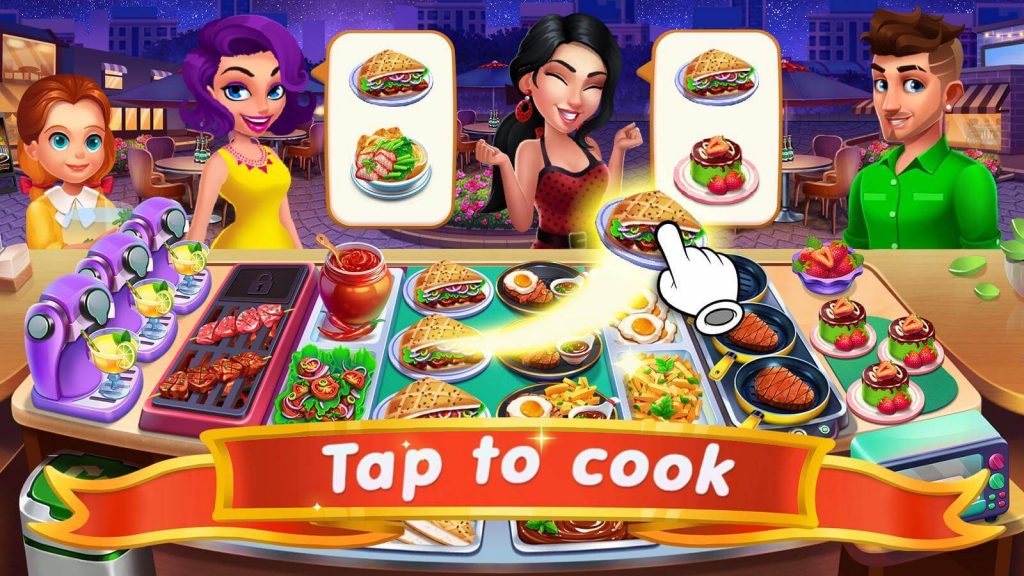 Cooking Sizzle: Master Chef, as mentioned, is available only on Android. It is free on PlayStore. It is an online game. Since it is online, you can get daily rewards, challenges, and share the dishes you make with your friends. The developers are constantly updating the game, bringing in new content and fixes. If you are a fan of cooking games, do check out Cooking Sizzle: Master Chef.
---
Also Read: Most Popular Mobile Games of 2020