Humans are extinct and apes are taking over the world. Sounds bizarre, doesn't it? But that's what Age of Apes is all about. Developed by tap4fun, the strategy game is filled with elements that are both fun and crazy.
The player is put into the shoes of a monkey, whose main mission is to send a rocket into space to get bananas. To achieve this, the monkey needs to join a horde/faction and fight. There are six legendary hordes to choose from. Also, the monkey can manage an outpost, create his own army, and participate in wars between hordes. For instance, the monkey needs to fight other hordes to collect rocket components and other items.
The game is set on a post-apocalypse world. This is pretty obvious since there are no humans. The player can explore the world to find items and collectibles. There are white mutants in the game which are supposed to be fought with. The player can travel anywhere he wants, discovers new places and ruins, defeat various bosses, and settle down to create an outpost.
Age of Apes is an online game. That is, you need an internet connection to play. The game is massively multiplayer. The player is able to share screenshots and cool stickers with other players using social tools. These tools also help in forming alliances among the players within a horde. This is to ensure that their horde remains the best in the race.
Moreover, the graphics of the game are cute and well designed. There are different monkeys to look out for, which seem funny at times. The player can see monkeys ride bikes, use weapons, and build rockets just to find some bananas! Yes, the game offers more content and updates in the coming weeks. There is also an in-game TV channel that shows different gameplays.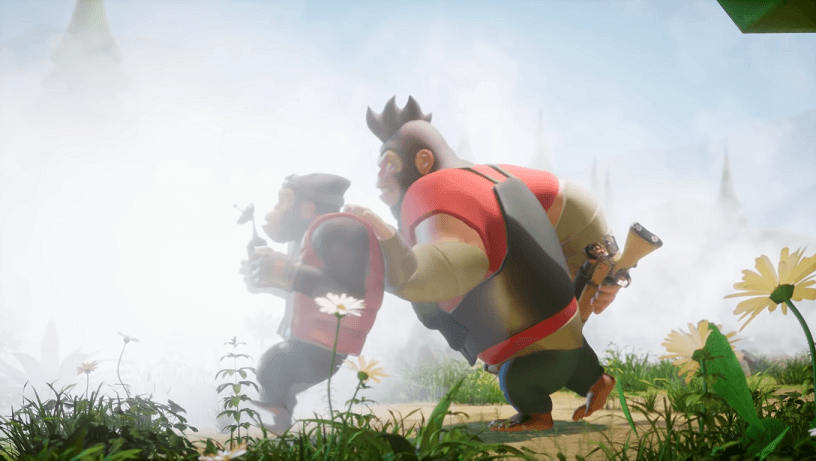 The game is currently available only on Android. It is free on PlayStore. The game requires Android 4.4 and up. In conclusion, if you like strategy games that make you go bananas, Age of Apes wouldn't disappoint you.
---
Also Read: Brawlhalla Has Been Finally Released For Mobile Devices