In our last post, we have already told you about the early release of Brawlhalla in selected regions, but now Ubisoft entertainment has finally released Brawlhalla globally, and the game is now available for both iOS and Android devices. It is a free Cross-platform mobile game that has over 40 million players on other platforms.
Brawlhalla is a pure fighting game in which you can play online Ranked matches and fight against your enemies with your team or even solo with full cross-play. You can also make custom rooms where you can invite up to 8 players from all platforms and play 4v4s, 1v3, 2v2, FFA, etc. It also has 20+ modes as Brawlball, Bombsketball, Capture the Flag, Kung-Foot, and many others, which you can play for fun, or you can simply join the training room to sharpen your skills and also practice various combos in it.
Brawlhalla has over 50 unique characters and dozens of maps to play through, also the online brawl-of-the-week, single-player tournament mode, regular updates, and tons of esports tournaments make this game more exciting to play. Also, it has excellent support with keyboard and controllers. It is a free to play mobile game in which no premium content will affect the gameplay, and you can take a fair fight with your opponents.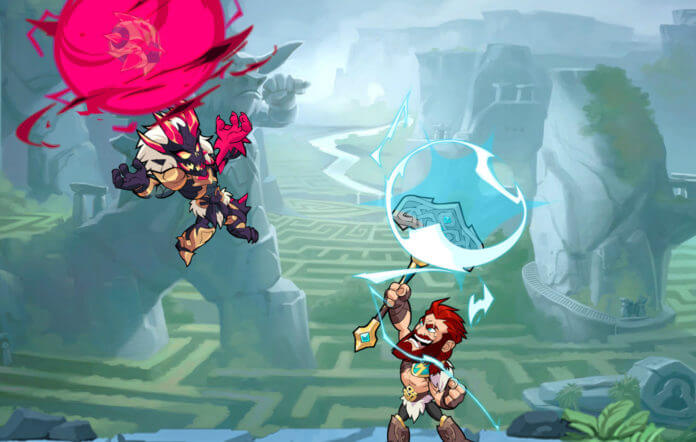 It also has a four-player online free to all match in which four players casually join the match, and one of them wins it. So are you ready to top the Ranked leaderboard and fight for glory in Valhalla's halls, then what are you waiting for go and download Brawlhalla now via Google Play or Apple Appstore.
---
Also Read: Most Popular Mobile Games of 2020