The month of August is very special for the Clash of Clans developers as it is the yearly anniversary of the game being launched. This year marks 8 years that the game has been around and is just an important milestone for them as any other. With millions of downloads and even more in-app purchases, this game has been a clear favorite and a great hit for players worldwide.
The month of August brings around so many fun things and updates that the game offers, which is very generous and helps in making the game a little less challenging and more fun to play. The events and updates this game has lined up for August are at par with the collective boost that a player receives when a town hall is upgraded to a new level. The updates and events for the start of August are as follows-
ONE GEM RESOURCE BOOST
This is probably the most notable of all the events that have been lined up for August and is a game-changer when it comes to resource collecting for any town hall level alike. This event entails that for the next seven days any and every resource collector can be boosted to produce four times more resources as opposed to the normal rate of collection for one day only for one gem per resource collector.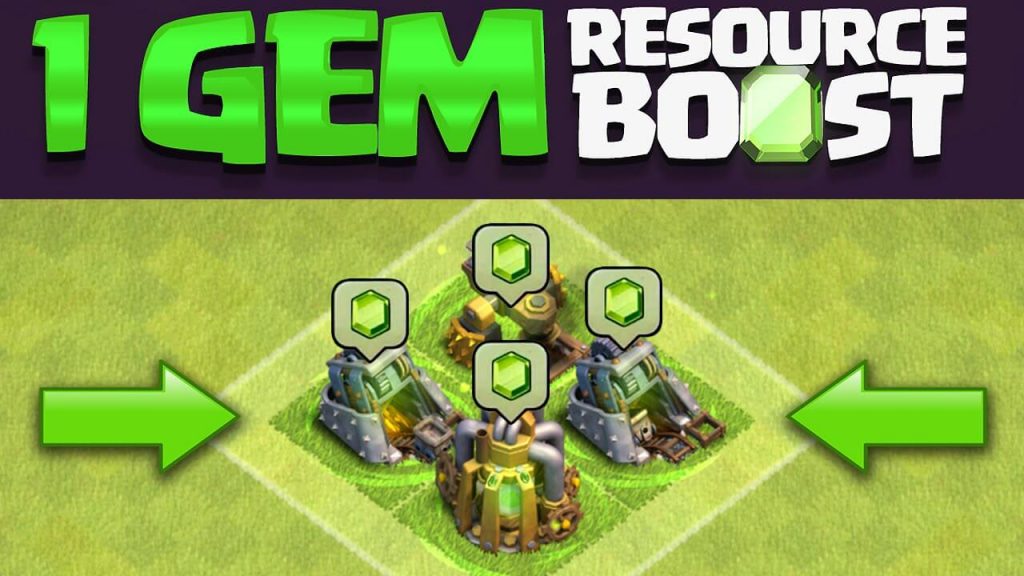 So if you want those extra resources for a quick wall upgrade or just to level up the other resources like the barracks or even make a big purchase by increasing the level of your defense structures, this is the best way to make up for the extra resources. This is only possible if you have enough gems in your resources. So for those of you who were lucky enough to save all these gems you can go crazy and use them.
TRADER HUT DEALS
This is not an event but there are great discounts for the next five days in the potions and rings that the trader brings to your village with the most rarest and the best potions being sold for a very cheap price. This is a great way to stock up on wall rings and research potions and books which make it easy to upgrade your troops when you are in a hurry or when it is required the most.
AUGUST SEASON PASS
With the onset of August, the season pass has been renewed with bigger challenges and even bigger rewards with everything from "Piece of Cake statue" to a high number of resources waiting for you to collect them. The August season pass brings about different challenges that test not only your strategic ability but also gives you rewards on the amount of time and effort you spend on the game.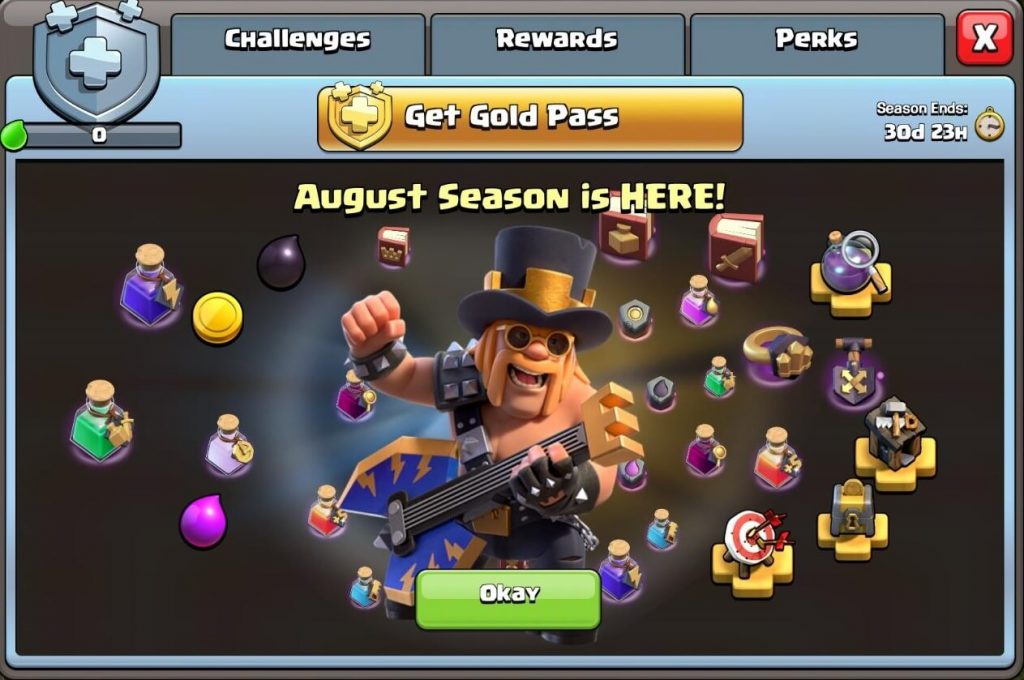 With challenges from destroying a certain number of units to donating troops to your clans every challenge matters and carries points for you so you can earn those rewards.
CLAN WAR LEAGUES
For the next ten days, the clan war leagues will continue where clans will clash with each other in order to see who is the most durable, the strongest, and the most persevering clan out of them all. Your clan will have to fight against 5 other clans in a daily battle which does not only give insight into the shortcomings of the clan but also to find out who the strongest and weakest villages in the clan are.
These are the basic updates for the month of August and we hope that you guys can have as much fun as all of us do while playing the games together. We wish you all the best and let us know in the comments how you feel about the August season and what your plans and strategies are to tackle these events.