Call of Duty: Mobile is coming up with its all-new Season 9 in the second week of August. Season 9 is coming up with various new features, including new maps, equipments, cosmetics, and a new game mode. The players are excited to welcome the new season.
The developers of Call of Duty: Mobile always come up with exciting rewards and skins for the players. Every season, new operator skill is launched with players using it in-game Season 9 has come up with Katana Operator Skill.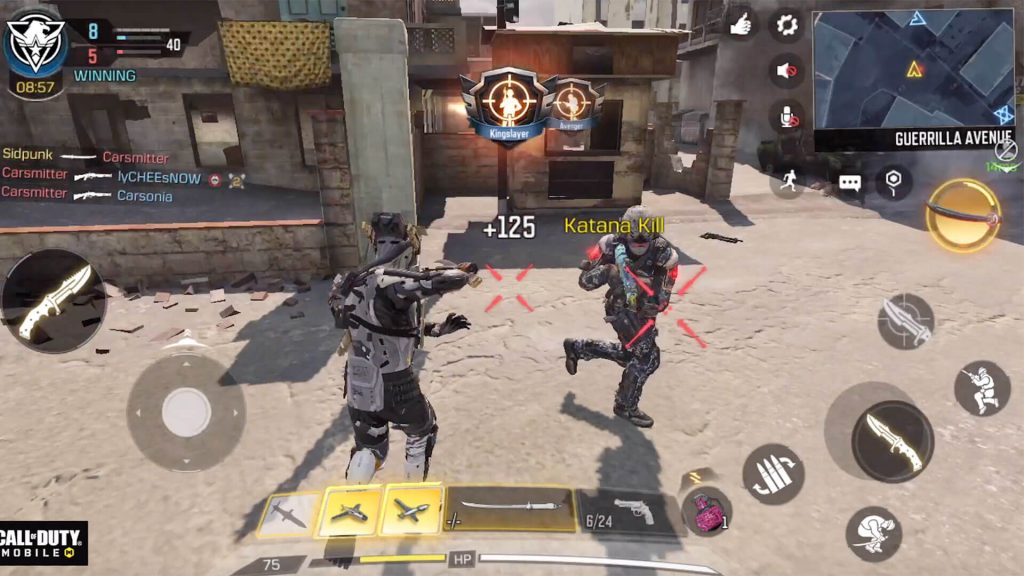 On July 29, COD Mobile launched its Days of Summer event. Under this event, plenty of new content, skins, and skills have launched. The main highlight of this event is Katana Operator Skill. Call of duty mobile contains several other skills such as the Purifier, war machine, and tempest. These skills can be added to the loadout. Katana operator skill is also one of the new skills available in Call of Duty mobile.
However, to add the skill, you have to unlock it. Here are the details to unlock the Katana operator skill:
To unlock the Katana operator skill, you'll have to complete 10 challenges that differ in difficulty. Some just require you to play through different matches, others are about logging in, and some focus on getting operator skill kills.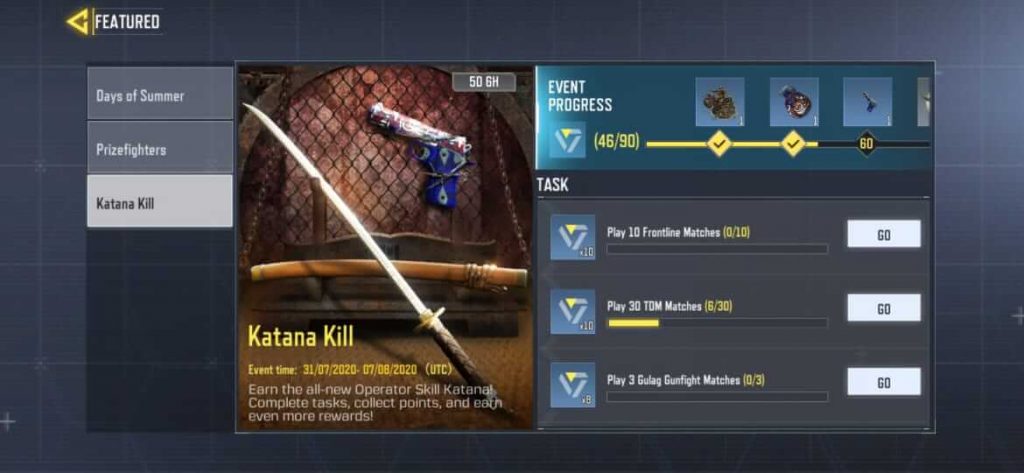 The challenges are not hidden and grouped under Katana Kill Challenge Name in featured event tab.
Here is the list of challenges:
Play 10 Frontline Matches.
Occupy Point 10 Times in Hardpoint Matches.
Play 8 Domination Matches.
Play 10 MP Matches with Friends.
Place First of MVP in 4 MP Matches.
Play 30 TDM Matches.
Kill 5 enemies with Operator skills.
Play 3 Gulag Gunfight Matches.
Cumulative Login for 5 days.
Kill 5 Enemies with DR-H in any mode.
The challenges differ in difficulty. Some are easy, while some are hard. Log into the game and unlock the Katana Operator Skill before the deadline of August 7, 2020. This skill will enhance your gameplay.
---
Also Read: No Weapons To Get Nerfed in Season 9 of Call Of Duty Mobile