OneSoft Global PTE. LTD., the developers behind game series such as Bob's World, have released their new game. Bob's World 2 – Super Jungle Adventure is highly inspired from Mario Bros., adapting its gameplay and story. If you want to relive your childhood on mobile, Bob's World 2 is the closest you can get.
The game's story is similar to Mario. The princess is kidnapped into the jungle and Bob needs to save her. During the journey to the castle, Bob faces a lot of hurdles and obstacles, varying from dangerous plants, mushrooms, tortoises, dragons, and monsters. There are so many new levels and textures to keep the player interested in the game. Moreover, the design of monsters is different from the Mario games.
The graphics of the game are of high quality. The controls are flexible to use. For instance, the player can either double-tap to jump or hold the jump button for the high jump. The game is easy to play since it only requires clicking of buttons. There are items such as mushrooms that give Bob extra strength and powers to fight against enemies. The player can also collect coins that can be used to upgrade the character, buy items in-store, and more.
The music and sound effects are funny and soothing for the game. This is mainly because it uses a musical theme that is similar to Mario, which gives a nostalgic feel to it. The textures such as bricks, grass, bridges, water, trees and tunnels are properly placed and of better quality. The game also has additional collectables, coins, shields and surprises to look out for.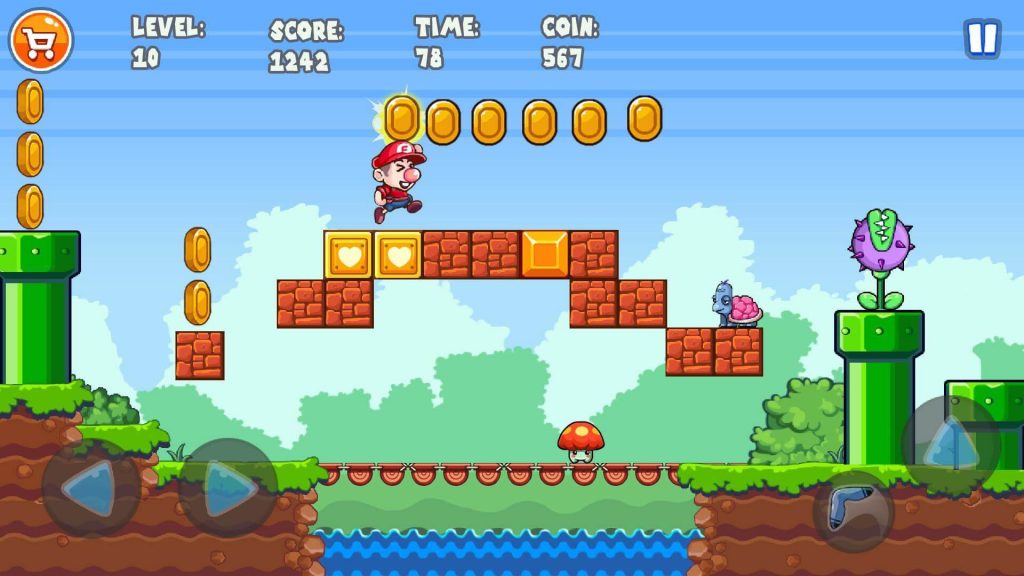 Bob's World 2 is available only on Android. It is free on PlayStore. There are in-game purchases. The game requires Android version 4.4 and up. If you miss Mario or you are a fan of adventure games, do check out Bob's World 2.
---
Also Read: Temple Run: The Idol Game – Released now on Android