Robo Rumble is another Special Event. This event comes up to protect a safe worth 45000 health for 2 minutes. You will be a team of 3 players who will go against nine waves of robot enemies. The first wave commences immediately with the match, and there is a new wave of robots every 12 seconds. The fifth wave consists of a big robot to it, which has a 24 seconds gap between it. This basically leads to 9 total waves with four sets of unique robots that have their own quality and type. This is one of the most rewarding ticket events.
Things to remember- with each new set, the difficulty rises as you must hold off stronger robots. Destroy the robots within 25 seconds because, after that, the robots gain extra movement speed. The robots, if not destroyed under 40 seconds, directly attack the safe. No trophies can be earned or lost in this event as this event is unranked.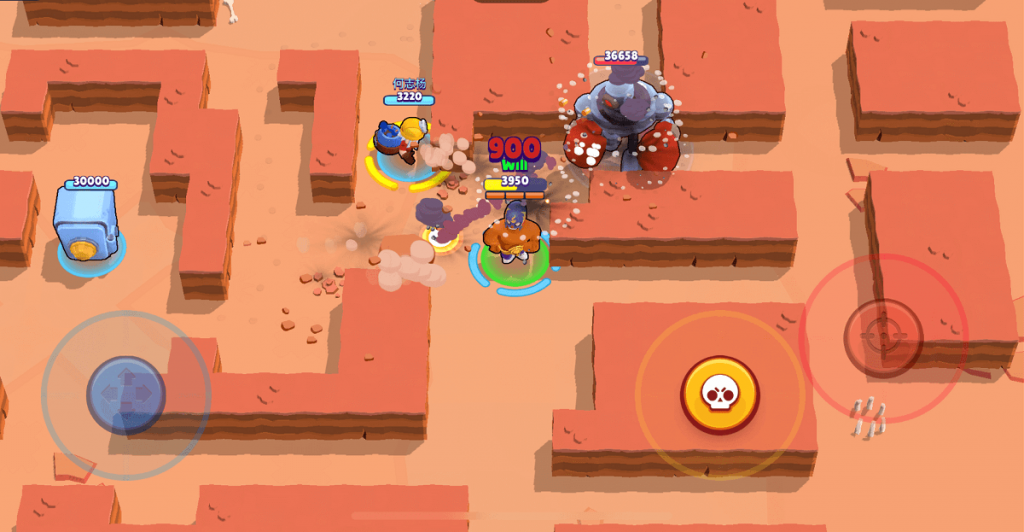 Types of Robots 
The Melee Robot- They have high health, low damage, movement, and range. They have a fast attacking speed instead, which attacks brawlers in a radius of 1.67 tiles per 0.4 seconds.
The Sniper Robot- They have extremely low health but a very high range and damage. They can attack from a nine tile radius every 1.4 seconds with fast-moving bullets.
The Mini Robot- They have medium health and damage but fast movement and attacking speed. They attack from a 1.67 tile radius per 0.6 seconds.
The Big Robot- It can do both melees and ranged attacks. They face off at wave 5. It has six slow missiles at its arsenal, which has 900 damage upon hit. It uses it's melee attack until it's ranged attack charges.
Levels 
Normal- From waves 1-7, robot type is normal until waves 8-9, where robot type is angry. Big Robot type- Normal
Hard- From waves 1-4, robot type is normal until waves 6-9, where robot type is angry. Big Robot type- Angry
Expert- From waves 1-3, robot type is normal. Wave 4 sees robots of angry type, and robots from waves 6-9 are of a furious type. Big Robot type is- Furious.
Master- From waves 1-2, robot type is normal. Waves 3-4 sees an angry robot type. Wave 6 is a robot of furious type. Wave 7-9 makes you face robots of the type Enraged. Big Robot type- Furious.
Insane- Insane XVI- From waves 1-2, robot type is normal. Wave 3 puts out robot type angry. Wave 4 brings out robot type furious. Wave 6-9 makes you go against robots of Enraged type. Big Robot type- Furious.
Stalwart Brawlers 
Jessie
She rises up to the challenge against these bots with great potential. She can maim multiple bots at once, which makes her very good for this event. Her turret poses an immediate threat to the bots. The best place to put the turret would be in the center with the safe, which allows it to hit all the targets close to it. But, at the arrival of the Big Robot, try keeping it at a place where it can continuously hit it without being destroyed.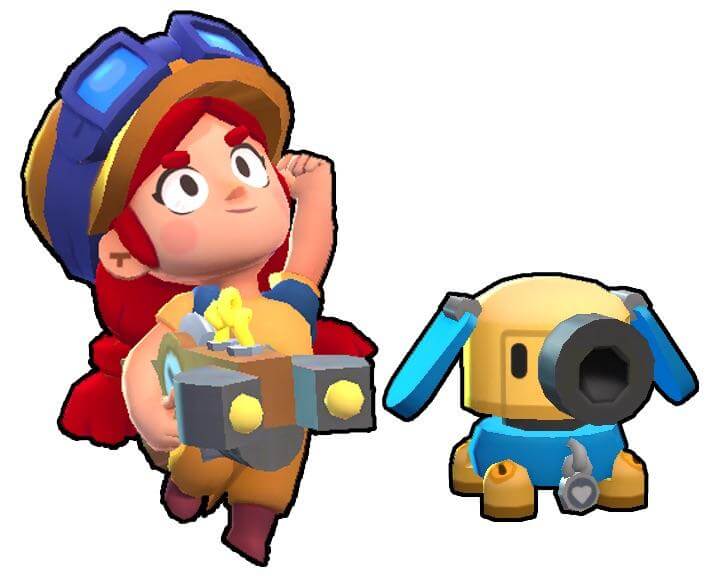 Colt
This sharpshooter is very efficient in nailing down enemy robots. He has a very high damage output with a quick reload speed. His ability to hit targets at a very long range makes him one of the best brawlers for the event. His Super can also take out enemies with ease.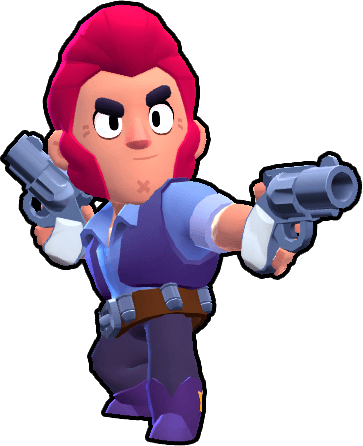 Frank
Frank and his immense damage to multiple close enemies put him at number 3. His ability to absorb some massive hit while destroying bots on the way is very impressive. His Super is also very effective against Big Robots. Just remember to not destroy the nearby walls.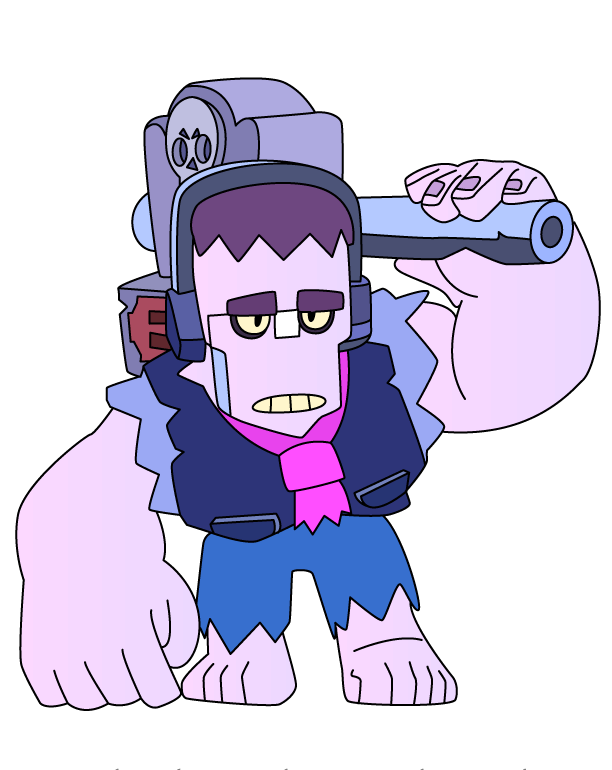 Pam
Her capacity to melt enemy robots makes her one of the best picks for the event. When close enough to hit all clogs at the bots, she can easily run through the enemies. She has high health, which is an addition to her large attack radius. Her Super should be put in the middle, which will aid her teammates against the bots.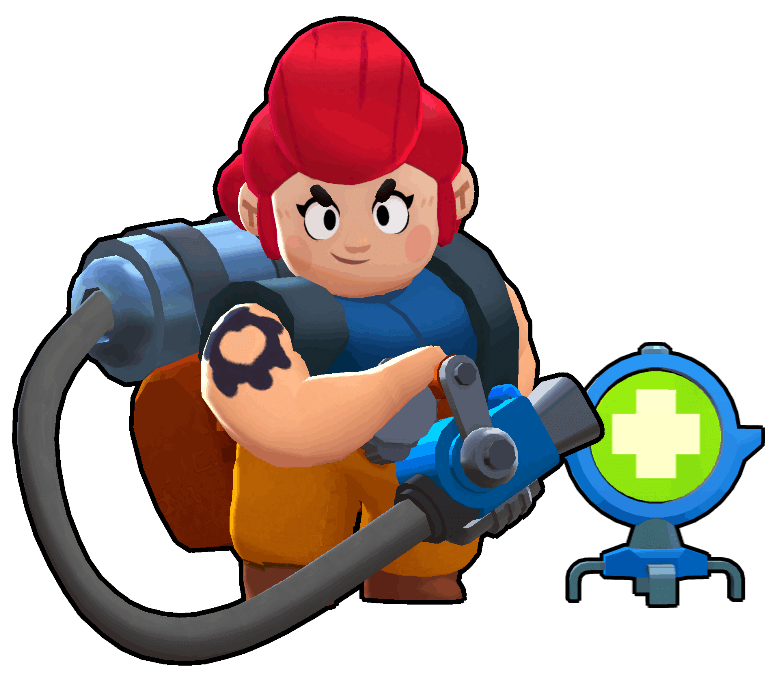 8-Bit
8-Bit is our best pick for the immensely high health and damage output. His Blaster Beams allow him to dominate from the middle of the map. It can also take out sharpshooter bots with ease. The Damage Booster is a cherry on top as it increases his and his allies' damage output by a 30% radius.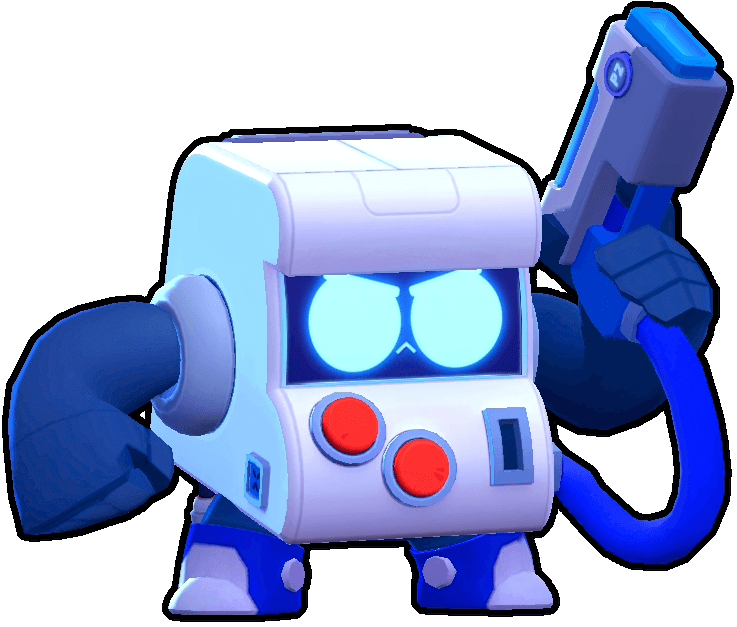 These are the top 5 brawlers that can easily secure you a win in the Robo Rumble mode of Brawl Stars. To get to know about other modes of the game, refer to our different modes guide.
Stay tuned with Mobile Mode Gaming (MMG) for the latest Brawl Stars News & Updates!