Clash of clans (COC) is all about the players building their own village using resources like gold, Elixir, and Dark Elixir, which they get as rewards after fighting with other villages owned by various players. It is an online game and is gaining popularity among the sub-teens.
The motive is to expand the village and the troops to win various fights and tournaments and, in turn, use the rewards to flourish. Joining a clan and raiding others' bases leading to crazy warfare is all that the game is about. The players are waiting for a new update in the game. The question is, when will it come?
Last year, the game brought a trailer update in September with fine adjustments, and the main "Fall" update came in October, but that wasn't satisfying. The main purpose was to set fire in the last update of Winter, which was associated with Giga Inferno, Royal Champion, Siege Barracks, Scattershot, army camp resize, the Town Hall 13, and various new levels. It was the game's biggest massive update.
The game was last updated two months ago. It was the Summer Update, which brought the up-gradation of buildings and troop camps and improved various graphics and features with the addition of two super troops and a Dark Elixir troop.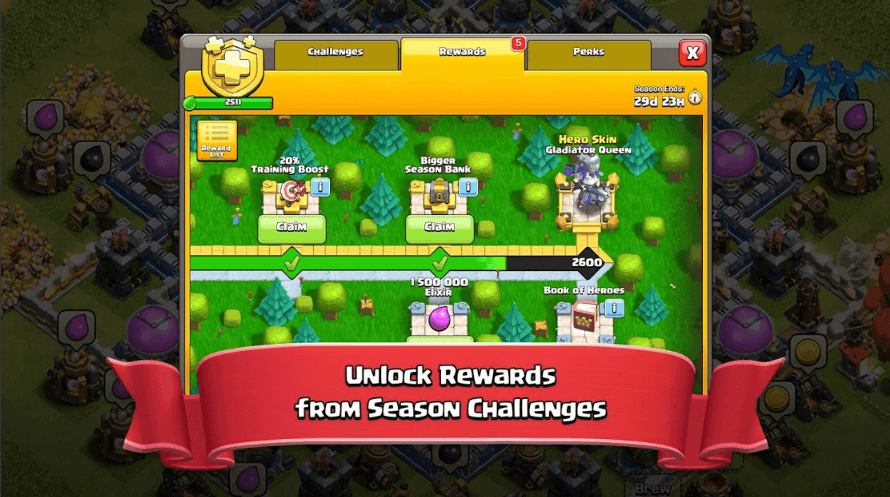 Talking about the update strategy of COC published by Supercell, it rolls out four updates a year, namely the four seasons: Summer in June, Winter in December, Spring in March, Fall in September. But the month of September has come to an end, and Supercell has not come up with any update nor any announcement related to it. Let's see if the production will set the same fire like last year in the Winter Update.
---
Clash of Clans is available to download on the Google Play Store and iOS App Store. That's it for this post! Stay tuned with MobileModeGaming for latest mobile gaming news & updates.