Do you love organizing groceries? After emptying your grocery bag and filling your fridge with colorful beverages, do you let out a sigh of relief and smile because you're proud of your organizational skills?
If this is you and you're looking for a fun and straightforward game that allows you to perform your favorite activity, we've got the right one for you.
Fill The Fridge is a mobile game that gives you just that and more. This article shares details on the game, how to play it, and some tricks you could use to win every level quickly.
About Fill the Fridge
The Return, Undo, or Remove Button
The Game Shop for Changing the Look of Game Elements
How to Play Fill the Fridge
Tips for the Best Success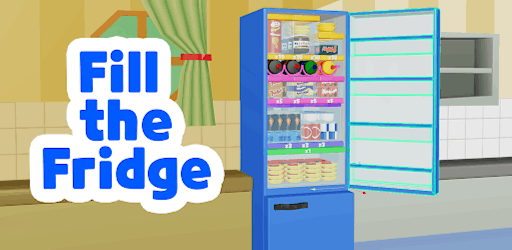 About Fill the Fridge
Fill the Fridge is a simulation game where players organize groceries into a fridge. The goal is to put all items into the fridge without leaving anything in the baskets.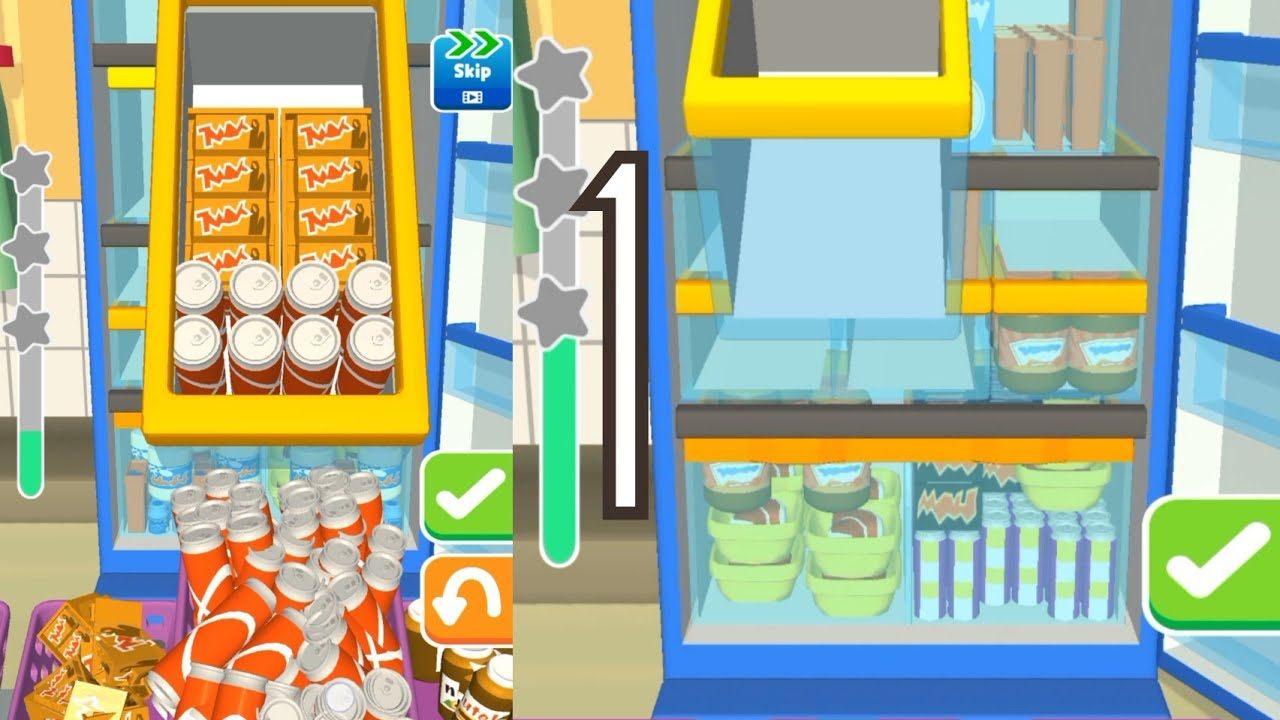 Fill the Fridge was developed by Rollic Games, a Turkish game development company. They currently have 75 games topping the charts on the Apple and Google Play Stores. Most of them are rated four stars and above.
Aside from the English Language, the game is also available in Spanish, Russian, Portuguese, Italian, and French. To know more about the developers, visit Rollic's website and YouTube channel.
Where Can You Find Fill the Fridge?
Fill the Fridge is available for download from the Apple App Store and Google Play Store. It's titled 'Fill The Fridge' on Google Play Store and 'Fill The Fridge!' with an exclamation mark on the Apple Store.
It's free to download but offers an optional in-game purchase to remove adverts. We'll discuss more about the ads later but for now, check out some exciting features of the fantastic fridge organization game below.
The Return, Undo, or Remove Button
Due to how you arrange them, some items may not fit the available space left in a tray. This mismatch prevents you from completely emptying your baskets.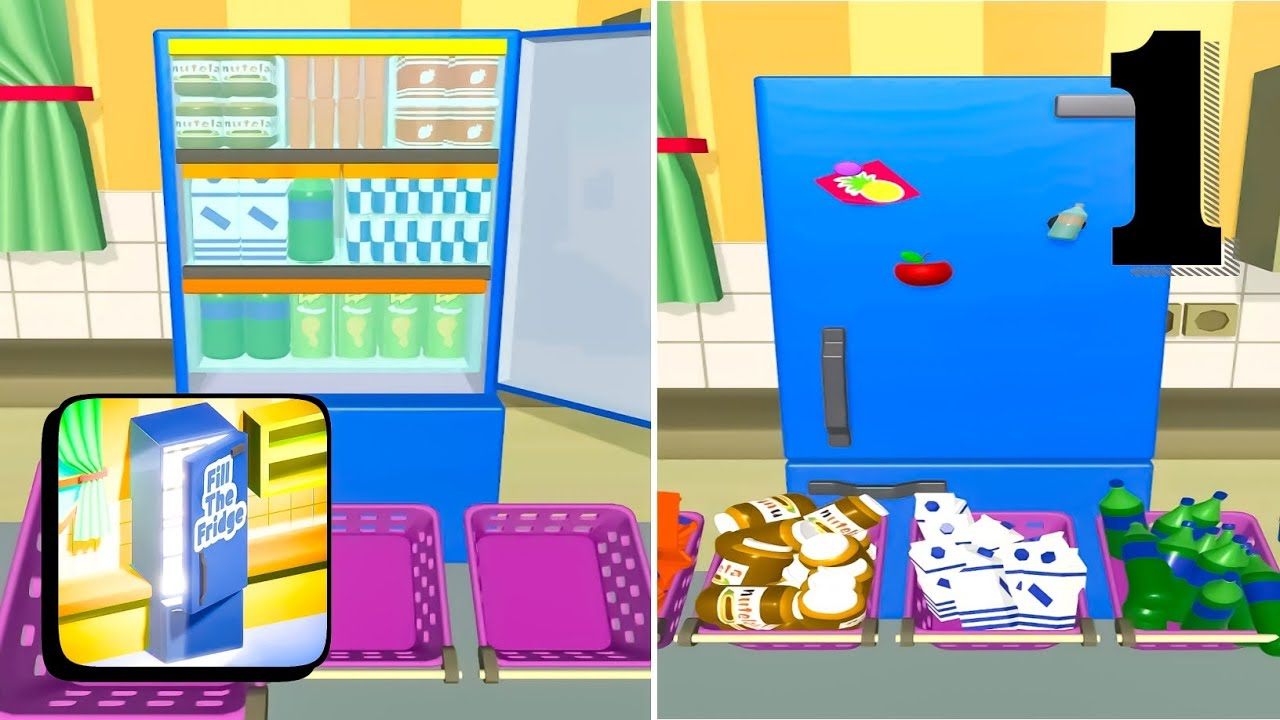 When you hit this wall, use the Return feature to return any number of items from a single tray to their respective grocery baskets. To move objects from a different tray, you'll need to finish the current return process and hit the return button again.
At the onset of the game, you're given free return moves. Players have to purchase each use after the free ones are used up. Each use of the remove/return feature costs $2 in-game money.
You never run out of returns unless you're out of game cash. Note that money spent in the game is only virtual and not real money you transfer into the game.
Earn Groceries and Game Cash with Ads
Interestingly, adverts are like a second currency in Fill the Fridge. Players earn rewards such as groceries and cash by watching advert videos within the game.
Cash rewards earned are spent on your 'return' moves. They're also used for purchasing items from the shop. In addition, grocery rewards are included in the subsequent game levels.
You might worry about the ads, and they'll seem intrusive at first, but you almost enjoy watching them after a while. The ads provide a respite from any tension you feel from playing or winning a previous level.
The Game Shop for Changing the Look of Game Elements
The game starts with a basic design for the fridge and other components, but it gets exciting when you tap the shop icon on your right. You'll find yourself in a 'supermarket' displaying designs and color changes for your fridge, fridge trays, grocery baskets, and stickers for your fridge & trays.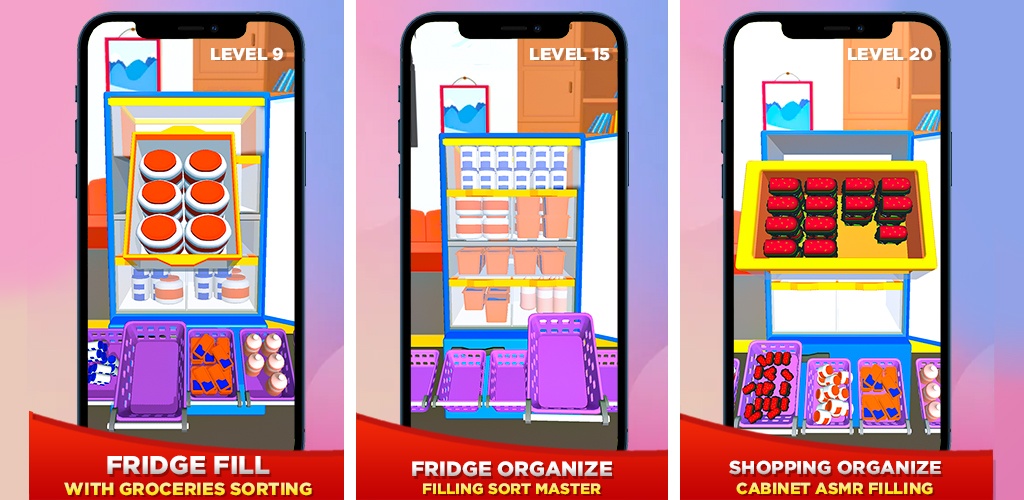 Under each item, designs are categorised into popular, unique, and premium. Popular patterns cost $1,000 to unlock an item randomly, while Special designs are worth $2,000. If you run out of cash, watch an ad and gain $500.
To access any Premium design, players need to watch three ad videos per design. While you can purchase other categories with cash, there isn't a cash payment option for premium.
In addition, the section for basket changes does not have a particular category but only has popular and premium. The box and box sticker shop also do not have varying pricing categories.
It's Relatable and Good for Mind Development
One feature that sets Rollic's Fill the Fridge game apart is how easily players will relate to it while training their minds. It's not a game of dragons and fantasies. Instead, it takes a task as simple as restocking your fridge and trains you to do it more efficiently and with fun.
Kids aren't left out of the merriment! Playing this game is an excellent way for kids to learn to help out with groceries and hone their organizational skills. Before long, they'll be the ones offering to help you put away the groceries.
Are you worried about a game addiction? Placing a time limit on how long your child plays the game will prevent them from getting addicted. You'll maintain complete control over how long they play the game.
How to Play Fill the Fridge
When you open the game, your virtual fridge is filled with empty trays of different sizes. On the floor are baskets, each containing different shapes of colorful beverages such as circular peanut butter jars, rectangular cartons of milk, horizontal hot dogs, square biscuits, and many more.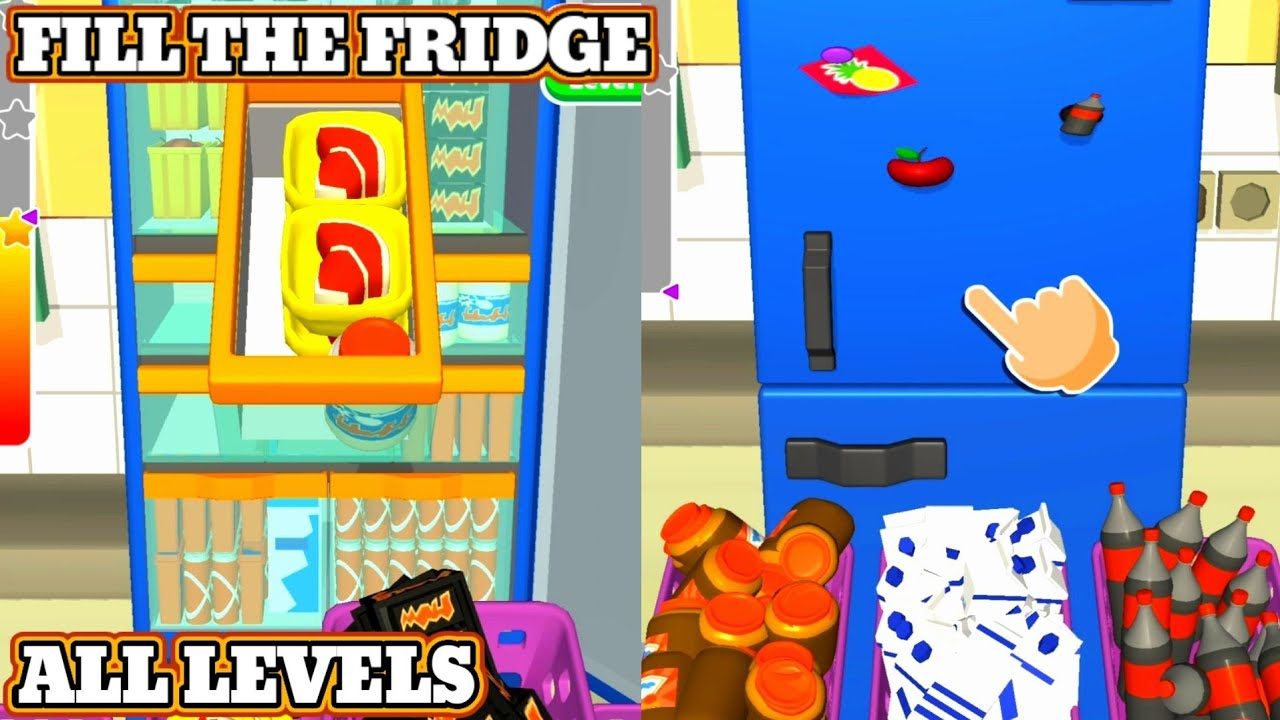 To organize the items, tap on a tray to pull it out of the fridge, then tap on your basket of choice to select and raise it. Next, players can tap inside the tray in their desired spot to place an item from the chosen basket into the open tray or slide a finger in that direction.
The items in the basket will appear in the tray one by one as you tap or slide. Repeat the process to select items from another basket. You might make a mistake and tap the wrong position but don't fret.
If you want to change the order or positions of your items, tap the return icon on the right side of your screen and select the items you wish to return. Continue with these steps until all baskets are empty, trays are filled, and you've won the level.
It's a One-Man Game—Can you Play with Someone Else?
Like many simulation puzzles out there, Fill the Fridge is a one-player game. It doesn't have a social networking feature where you battle other players for fridge supremacy or a multiplayer component that allows you to play with your nearby friends.
However, this shouldn't stop you from getting creative. A casual party or picnic with friends is a perfect scenario. When your group needs wholesome and safe games, suggest that two or more people download Fill The Fridge and play it.
Whoever finishes a level the fastest wins that round. Go ahead and raise the stakes by pooling together a pot of real prizes. The winner gets the pooled reward and earns a fictitious Master Grocery Shopper and Fridge Organizer title.
Tips for the Best Success
Although Fill the Fridge is modelled after a real-life activity of organizing groceries into your fridge, it can get a bit challenging. To pass levels quicker, you might need to dig into your inner organizer and develop strategies.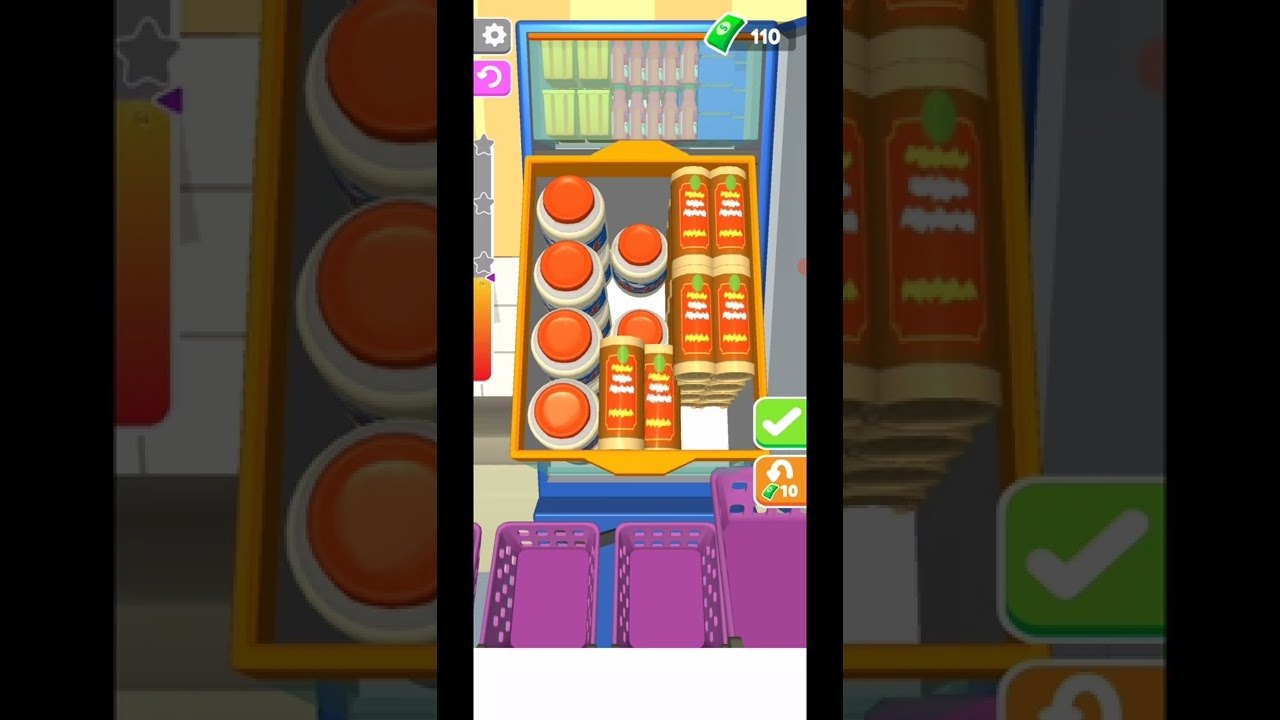 When playing games like this, the first strategy is not to rush in placing items haphazardly inside the trays. If you dive in without a plan, you'll spend your game money using the return button more often than you'd like.
Imagine you're back from the supermarket, and you arrange your groceries any way you deem fit. There's a possibility that some items will be left out. You may have just misspent your time.
But, if you take your time, stand back, study your foodstuff and available storage, and work out a plan, you'll have a higher chance of success. There won't be a need to constantly use the return button and empty the fridge again.
A Priceless Strategy: Navigating the Different Shapes and Sizes
There are three things to consider when working out your strategy. They are size, shape, and height. Your trays and groceries will differ according to these parameters.
As you progress in the game, your boxes and foodstuff will change in size, shape, and length. You'll encounter objects that are narrow, wide, and tall, and shapes like circles, pentagons, cylinders, and squares with rounded edges.
A strategy that always works is filling up the smaller and shorter boxes with a mix of the smaller and shorter items. You'll fill up boxes faster without cramping the large boxes with smaller objects.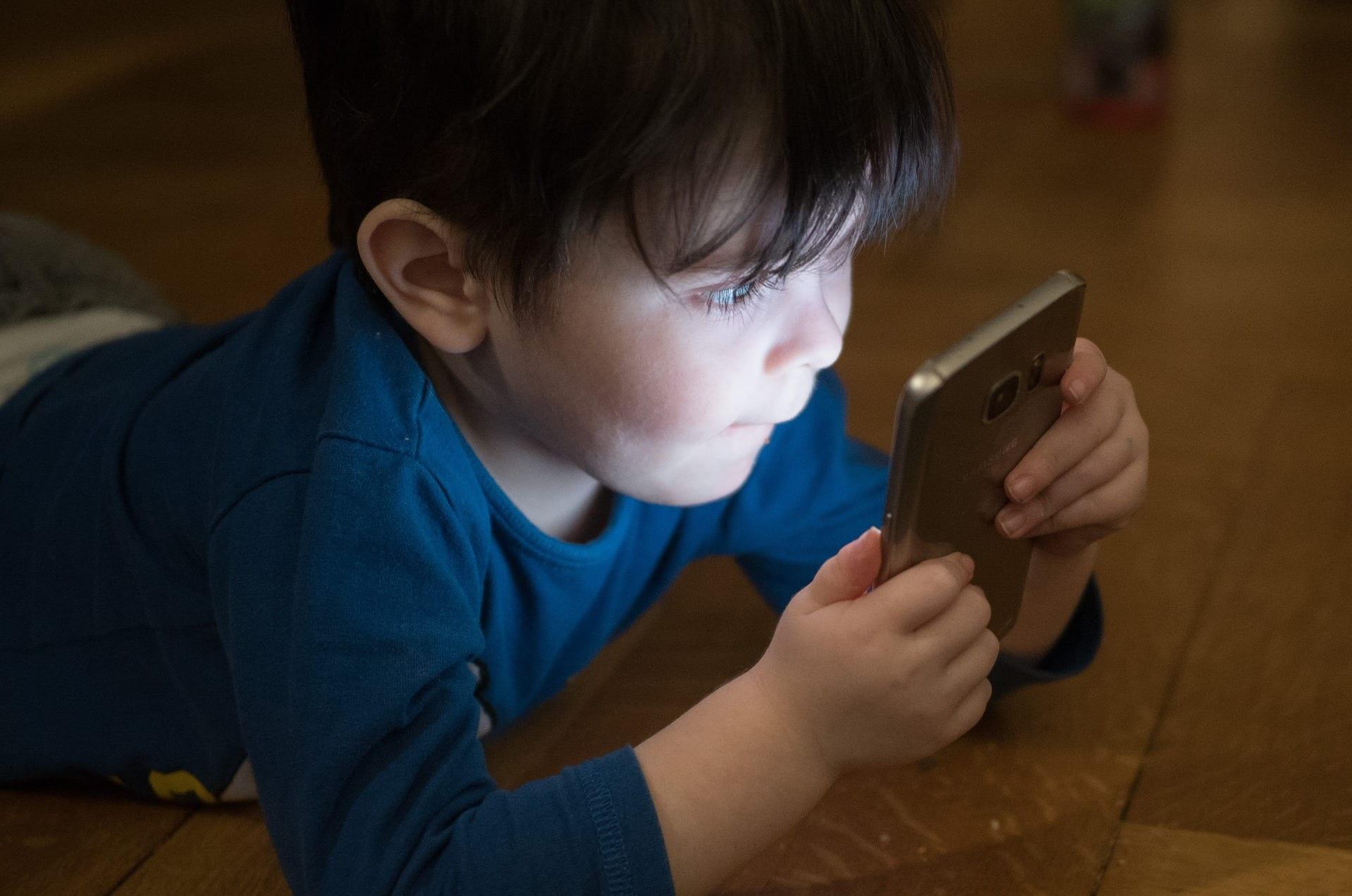 Conclusion
Suppose you love spending money shopping and organizing your fridge with lots of beverages, snacks, and fun items. In that case, you'll love to play Fill the Fridge! The game tests your organizational skills delightfully and colorfully.
Imagine experiencing the feeling of repeatedly filling up your fridge entirely with your favorite food and drinks. You don't even have to spend your real money! Now, that's a simulation game you'll want to play.