Slidout is a simple yet interesting puzzle game that has made its way to iOS and Android. The game is a premium title that is developed by Vixa Games.
The game has a simple layout yet never bores you with its gameplay. The motive here for the players is pretty simple you have to slide the blocks left and right and make way for your yellow ball. Sounds easy right yet the game never fails to amaze you with the puzzles.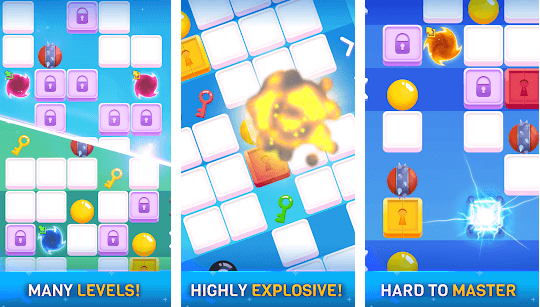 The game comprises of elements such as traps and blockages that you need to avoid tactfully and save your yellow ball. The difficulty of the game increases gradually as you progress through the levels. As the levels go on there will some additions that will force you to make your moves carefully. This includes boxes that you need to unlock before moving past them. There are also teleport's that will take you to specific locations.
The game also lets you undo any moves that you miscalculated. Unlike free puzzles games, there are no ads or in-app purchases that annoy you. Slidout is available to download on Play Store. The game is a premium offering and costs about $0.99.