Activision, for the first time, recently released a Public Beta server of Call of Duty Mobile, which allowed the first 30K players to download the test server and check out what's coming up in the next update and provide feedback to the developers accordingly.
But one of these 30K players actually dug into the game files and found out that Activision and Tencent games is planning to announce first global eSports tournament for Call of Duty Mobile titled 'Call of Duty Mobile World Championship 2020'.
https://www.youtube.com/watch?v=dj-wfLmZWpY
Everything We Know About Call of Duty Mobile World Championship:
Before anything, we want to inform you that nothing as of now has been officially confirmed by Activision or any member of Call of Duty Mobile Team. All the news here is entirely based on the rumors, leaks, and data which have been found in the recent public test server of call of duty mobile.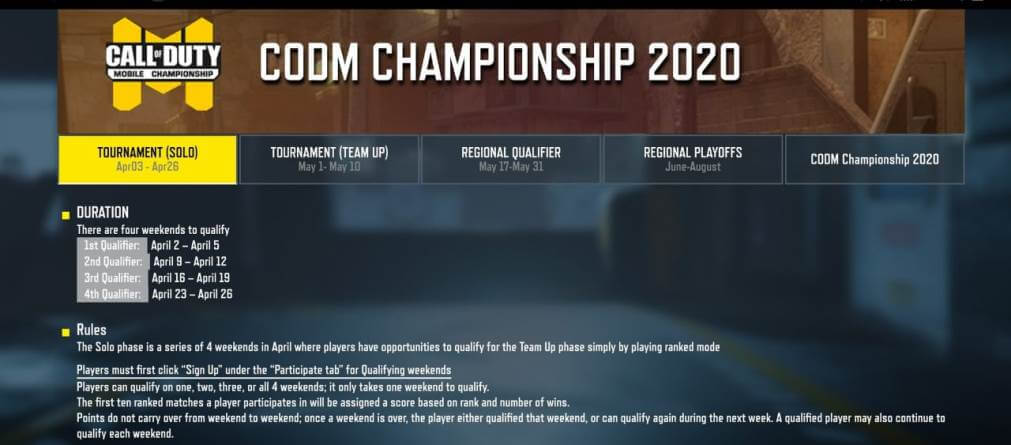 According to the leaked Images, the Call of Duty: Mobile Championship 2020 shall begin on 3rd April 2020. Further, as we can see in the screenshots that there are going to be different modes in the championship. One being Solo Tournament and, the other is Team Tournament. Players who will qualify in these modes will further move ahead to Regional Qualifiers, Regional Playoffs, and ultimately to the finals of Call of Duty: Mobile World Championship 2020.
Like any other eSports tournament, we are guessing that all the qualifiers will be held online, and the finals of Call of Duty Mobile World Championship will be a LAN event, the exact place will we informed by Activision at later point of time.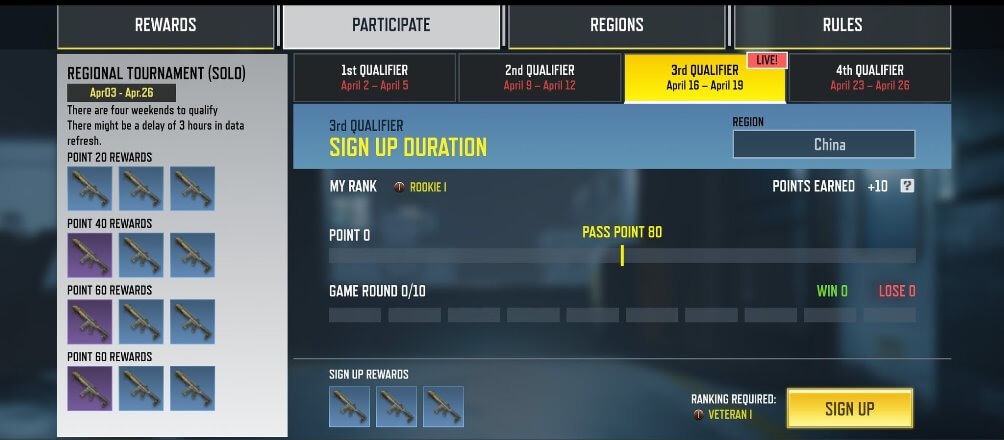 Also Read: Biggest Mobile eSports Games of 2020 To Look Out For
However, in the end, it is essential to note that Yes, no doubt, an official Call of Duty Mobile eSports Tournament will be announced by Activision very soon. But in the last community update Call of Duty Mobile team has mentioned that Public Test Build is basically a beta of what is to come: information and features may be incorrect, missing or outdated. Please don't set expectations that what is seen in the test build will be the final truth or immediately available upon the release of the next update.
So, we are guessing that Call of Duty mobile World Championship will surely take place. However, it will be delayed by some time. Anyways the best thing is to wait for some official words by Activision or Call of Duty Mobile, and we will for sure let us know about it ASAP.