Hear ye! Hear ye! Yet another puzzler, but this one is unlike anything you've ever seen. The Gardens Between brought by The Voxel Agents based in Melbourne, Australia. It is a single-player adventure -puzzle game exploring themes of memories and friendship.
The game follows Arina, a headstrong girl, and Frendt, a boy wise beyond his years. They fall into a topsy-turvy land filled with everyday objects that hold a special significance to the duo. You follow them as they embark on an emotive and expressive journey that explores their relationship; the memories they've built, things they must let go, and the things you should never behind.
Unlike other puzzle games, in this one you do not directly control the characters you follow. As you move through this story. You manipulate time to solve the puzzles and reach the apex of each level. Your actions as the player, will influence the story and unravel the secrets and explore the beautiful moments of Arina and Frendt's friendship.
The game offers offline gameplay and with full HID controller support. It also supports landscape and portrait orientations. Enjoy the amazing compositions and scenery in this gushing and colourful game. Along with the spectacular and calming soundtrack by feature-artist Tim Shiel. With its simple, yet accessible controls, you'll free relaxed and pressure-free to play.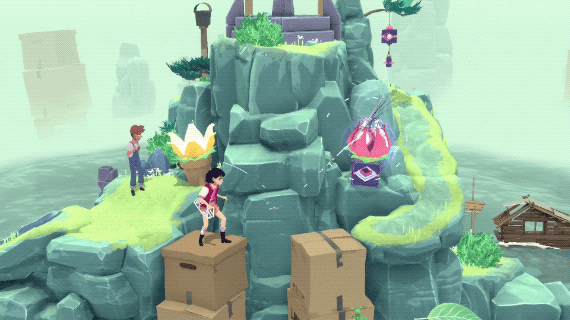 The game now is available on the Google Play Store and has been available on the App Store since its initial launch in May 2019. One must keep in mind that the game requires a high-end phone after 2017 for the best possible experience as recommended by the developers. The game will ship as a premium purchase for $4.99USD and contain no ads or in-app purchases. For android users, it is also recommended that they should have Android 7.0 or newer with at least 2.5GB of ram, and little for than 500MB of storage. For more information about you can visit their website as well as follow them on Twitter for regular updates.
---
Also Read: MudRunner Mobile now available on iOS and Android