Yes, you heard it right. NetEase Games has just launched Warbound Storms in Indonesia, the Philippines, and Thailand. It's currently in the beta phase and is available on android devices only. The game will be launching globally very soon.
Warbound Storms is a real-time strategy mobile game developed by Lemon Games and published by NetEase Games. It features 1v1 battles, rapid troop building, and diverse strategies.
In Warbound Storms, you will play as a summoner, conjuring soldiers and constructing buildings at will. The main gameplay consists of establishing an army of your own and assembling decks of cards that tailor to your strategic plans.
The game also adopts innovative non-linear gameplay that frees you from the confines of linear objectives and predetermined paths. Therefore, a much richer tactical experience can be brought about through greater depth of diverse operations in collecting resources, training soldiers, building barracks, and constructing defense towers. Furthermore, the game also allows fast troop-raising and simultaneous operations, providing a breath of fresh air in strategic gameplay on a mobile device.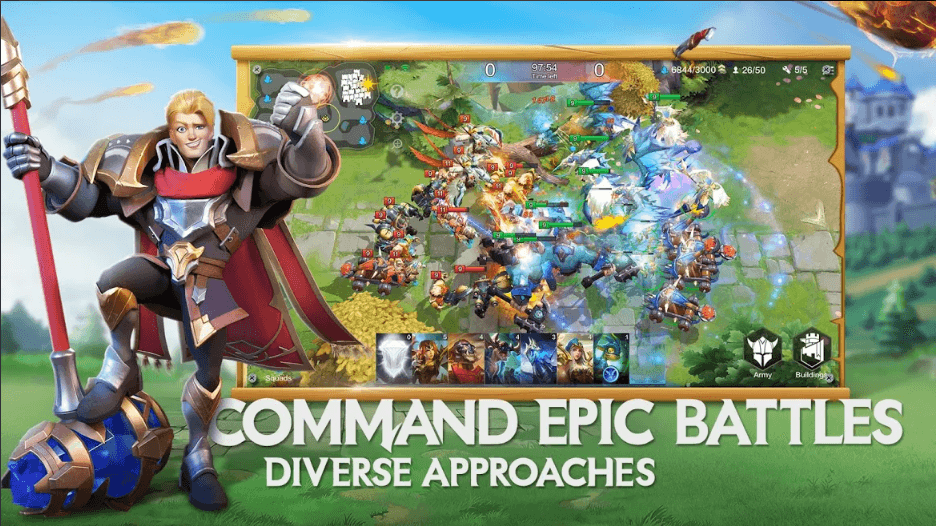 In short, Warbound Storm provides extensive diversity, freedom, and versatility to the genre through comprehensive troop deployment, combat tactics, and deck-building strategy.
So that it is for this post, if you reside in the beta test region of Warbound Storm, then you can simply download the game right now from your local Google playstore. Other players can visit the official website of the game to find out more details.