PUBG Mobile teased the Erangel 2.0 map almost a year ago, but since then, the map has not made its way to the game. Meanwhile, developers introduced Miramar 2.0 as the Mad Miramar. Today we have some good news for the players, and we want to say that now players do not need to wait for so long to get Ernagel 2.0.
According to a video posted by Rey LAGARTO, the new Erangel 2.0 map has been added in the Game for Peace, the Chinese version fo the PUBG Mobile. All the updates of PUBG Mobile follows a uniform path of being introduced in the Chinese version first and then in the global version. It is going to be the Game For Peace 1.8 Update.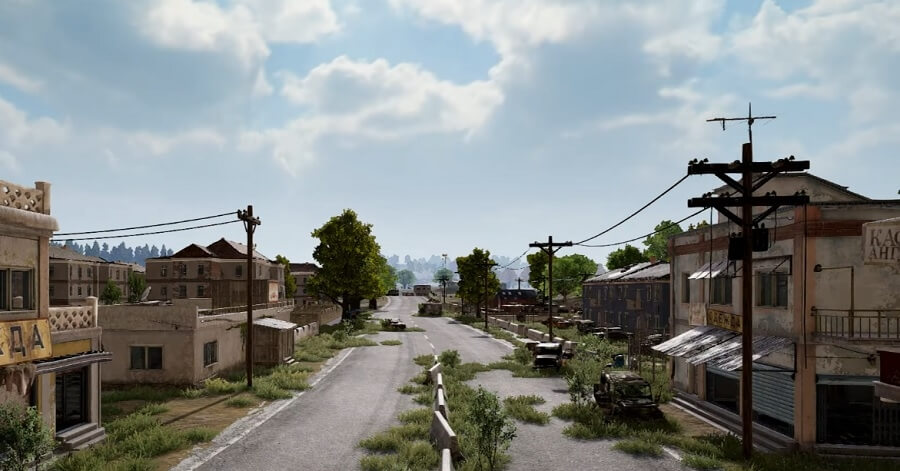 Let's see what new is coming to the Game for Peace with 1.8 Update on 17th June 2020.
Game For Peace 1.8 Update Details
Erangel 2.0
Erangel 2.0 comes with realistic graphics for the sky, seawater, surface, and vegetation. The structure of buildings on the map has been adjusted, and some of them have got the addition of basements.
A lot of locations have also been reworked for new gameplay experiences. The places include Nuclear Plant, Military Base, Prison, etc. Here you will get to see a new layout, structural change, and resources restructuring.
Some new elements have also been added int he game like horse skeletons, trenches, bunkers, and abandoned tanks. The changes have been made to give a feeling of a land that has seen major war in the recent past.
New Lobby & End Screen
A new lobby and end screen have been added. Both of them have the background based on the Erangel 2.0 changes.
Graphics Changes
The option of UHD (Ultra High Definition) Graphics has been unlocked. UHD graphics feature 4K Architectural Maps, upgraded material characteristics, and new water reflection effects. Apart from these, an option of 'Extremely Clear' has also been added, but it is currently locked.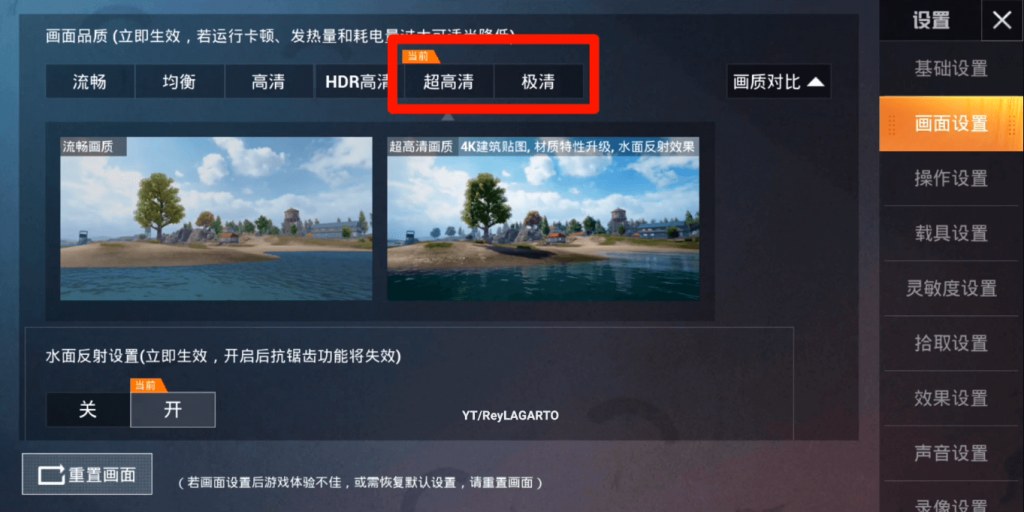 The new water effects are only available for UHD graphics. If you keep the new Water Effects turned on, you cannot use Anti-Aliasing. UHD graphics are locked at 40 FPS by default, and if you want to play at 60 FPS, that can be done through .INI file.
Training Room Changes
Training Room has also given an Erangel 2.0 texture. It includes improved graphics and some improvements in the infrastructure. Also a new Sensitivity Fidget feature has been added that allows you to change the sensitivity settings on the screen itself.
You can manually pick your sensitivity setting in the match screen. It is also capable of detecting the current sensitivity setting that helps in changing it conveniently. You can also share your sensitivity with friends through a sharing code.
Thompson With Scope
Thompson has been made compatible with 4 attachments that include sight, muggle, mag, and stock. Now players can equip scope with Thompson, the deadliest SMG of PUBG Mobile. It can become the next players' favorite gun after M416 and AKM, as it has the highest damage among SMGs.
Precise Seat Pick
Players can manually choose the seat on which they want to sit rather than going randomly to any of them. Seat Button will pop up after holding the button. It will help the players in camping inside the car.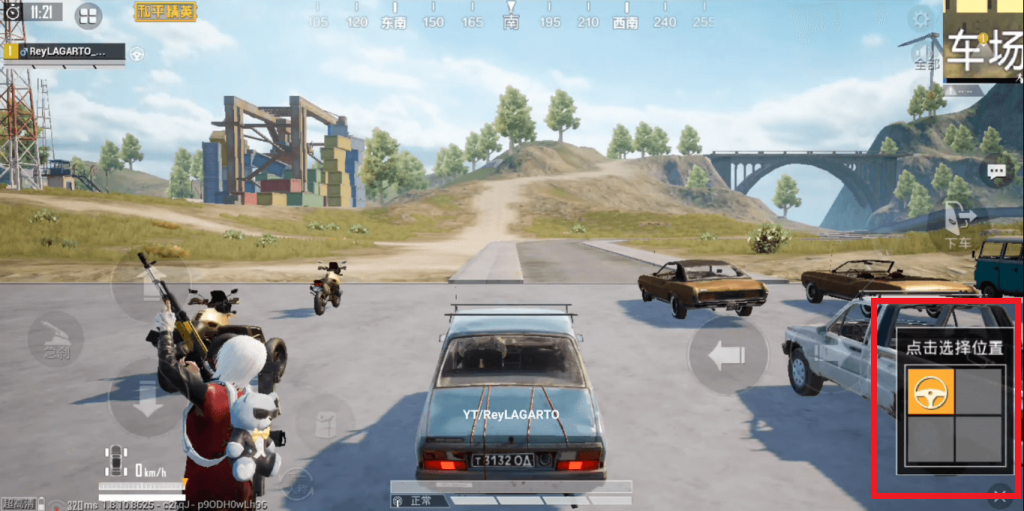 Vehicle HUD Customization
Players can customize the control system of the vehicles as per their choice. Earlier, only fix sets of controls were available that cause a lot of inconveniences.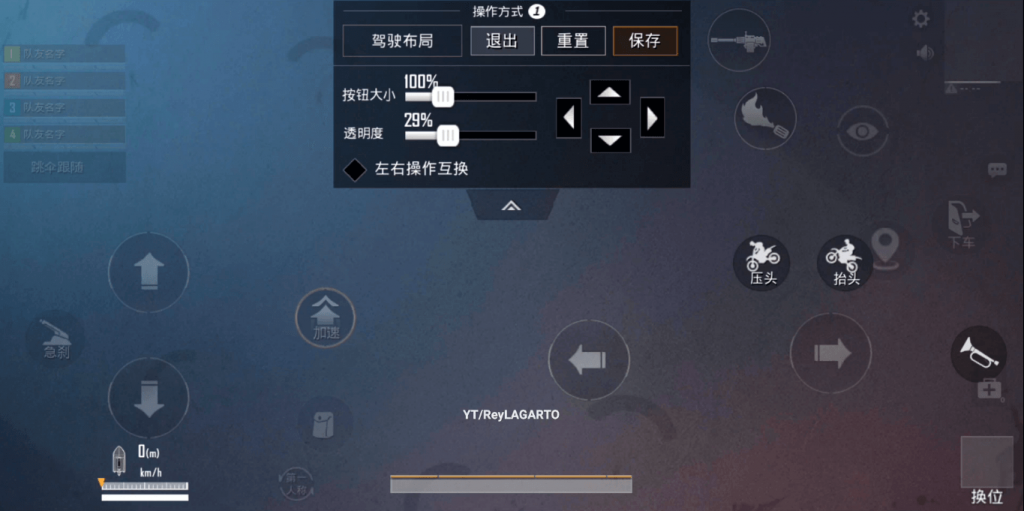 New Waypoint System
Apart from the marking system, players will be able to draw a pathline on the map that would be visible to all the players in team. It indicated the path to be taken. It is quite helpful in situations when you are playing with random players and do not want to voice chat with them.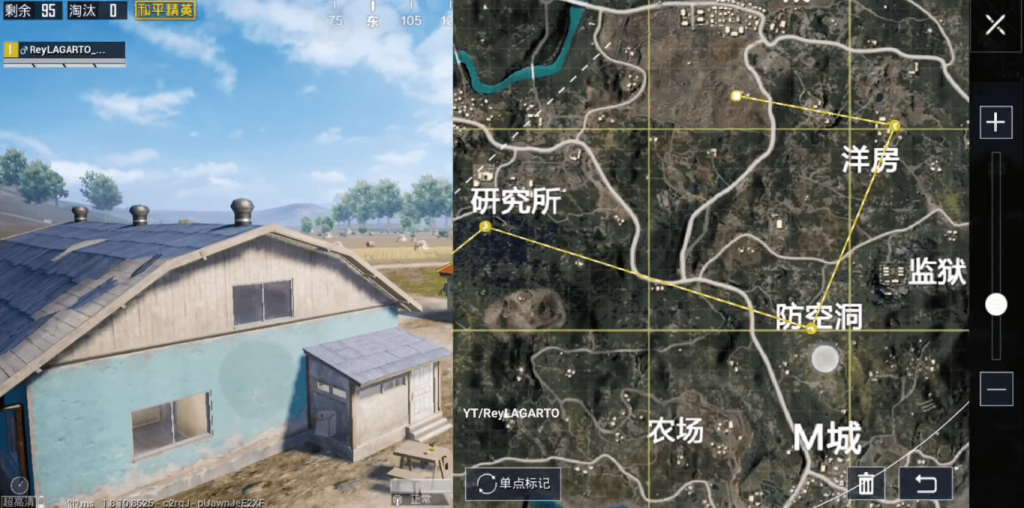 DBS Out of Airdrops
The DBS gun has been made available out of the airdrops. Now players can get the gun lying on the ground, like all the other items.
New Mode: 717 Electric Syllable
This is similar to the normal classic mode with an addition of a new island that is full of mini-games and loots. Apart from that, in this mode, you can do surfing also. You do not need to find a boat for going through the water, just start surfing, and here it goes.
Payload 2.0
The modified version of the Payload mode has made its way to the game. In this version, the vehicles and helicopters have been armed for a stimulating firepower experience. In armed vehicles, you get to see armed UAZ jeep, armed Dacia Car, armed off-road vehicle Buggy, and armed Pickup.
You compete for military strongholds and super-weapon boxes and experience all kinds of heavy fire weapons and new powerful props. New advanced communication towers have been added to recall the teammates who have been eliminated multiple times.
Some new heavy firearms have also been added that include AT4-A, which is a laser tracking missile and M202, a quadruple rocket launcher. New UAV has been made that is capable of firing eight deadly shots that can wipe the full squad instantly. Apart from that, a Radar has been added that is capable of showing all the nearby vehicles with distance.
A new anti-bomb suit has also made its way to the game. Last but not least, EMPs have been added that is capable of deactivating targeted vehicles and can blur the mini-map of the enemy. The helicopters have been given an army themed look. The new helicopters are also equipped with three types of deadly weapons.
Also Read: PUBG Mobile 0.19.0 Update To Bring New Fourex Map, Monster Truck and More
Stay tuned with Mobile Mode Gaming (MMG) for the latest PUBG Mobile News & Updates!