Recently we informed you that Ubisoft had filed a lawsuit against Google and Apple for not taking down Area F2 from their app stores even after sending them a notice. Ubisoft claimed that Area F2 is a clone of Rainbow Six Siege on mobile devices. And since Ubisoft holds the IP rights of Rainbow Six Siege and thus Qooka games (developers of Area F2) have violated their rights.
We don't know if it is because of the lawsuit or something else, but the developers on the official Area F2 Discord server today thanked the community for all the love and support. They mentioned that Area F2 was able to rank in the top 3 in many countries in the free-to-play section on both AppStore and google play.
They further added that the game had a steep learning curve because of which many players abandoned the game in less than 30 minutes. Therefore they made the difficult decision of terminating the operating of Area F2 in its current form to focus on making further improvements.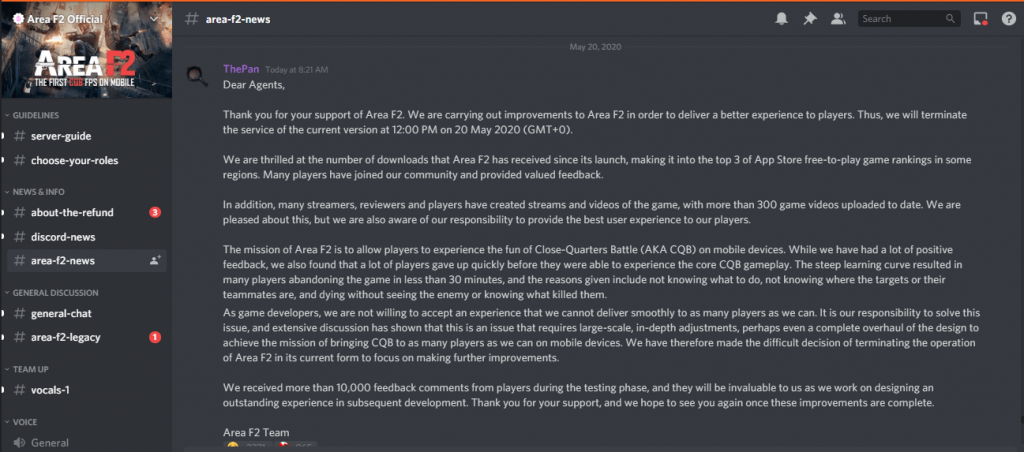 While the developers of Area F2 sounded like they had taken the game down by their own choice, but the circumstance tells otherwise. However, according to the words it looks, the Qooka games might come back with a similar game with enough changes that Ubisoft cannot claim it be a copy of some game.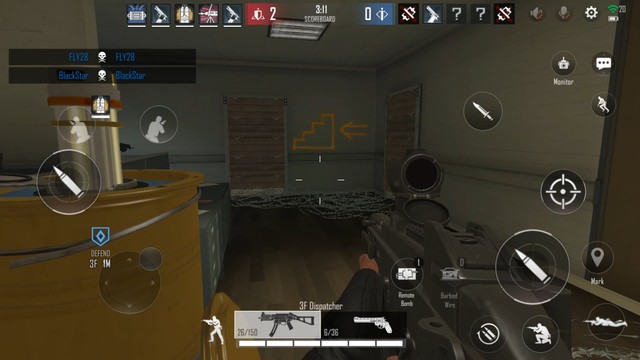 So what's, is the future of Area F2? Well, it is clear that Area F2 won't be coming back, but maybe a similar game with another title by the same developers is possible.