Area F2 by Qookka Games is the latest Mobile FPS Shooter game. It has just been released globally and is already trending in most of the countries. To celebrate the launch of Area F2 and to attract more players, the developer has announced an event via which they are offering players a total of $100,000 USD for inviting their friends.
This Area F2 event in a little confusing, and you will need to read this post very carefully to understand. But don't worry, we assure you that at the end of this post, you will know how to take part in this event and get yourself a chance to win a part of this cash prize up for grab along with some crazy Area F2 in-game items so let's begin.
First things first, this event we are talking about is titled as 'Area F2 Team-up Event,' and it has been officially announced by Area F2 on all of its social media channels, Facebook, Instagram, Twitter, etc.
How To Take Part in Area F2 Team-Up Event?
It's very easy; all you have to do is to ask your friends to download Area F2 and enter your Area F2 Recruitment code. Every time someone enters your Recruitment code, you will get 1 point, and at the end of the event, if you are one of the people who invited the most players into Area F2, you will win cash prizes accordingly.
How To Find My Recruitment Code in Area F2?
Follow these below-mentioned steps to find your Area F2 Recruitment Code.
1. Open Area F2 Game and Go to Events Section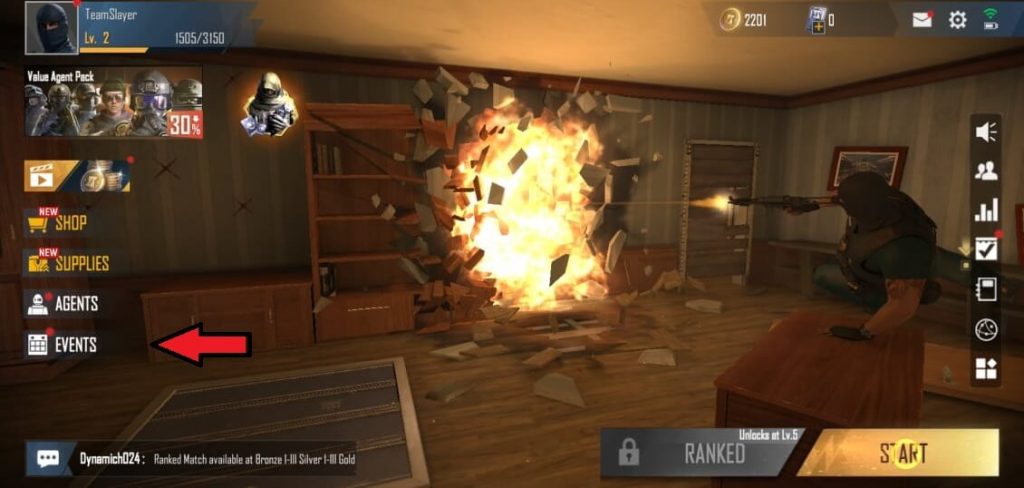 2. Out of all the events go to 'RECRUITMENT' Event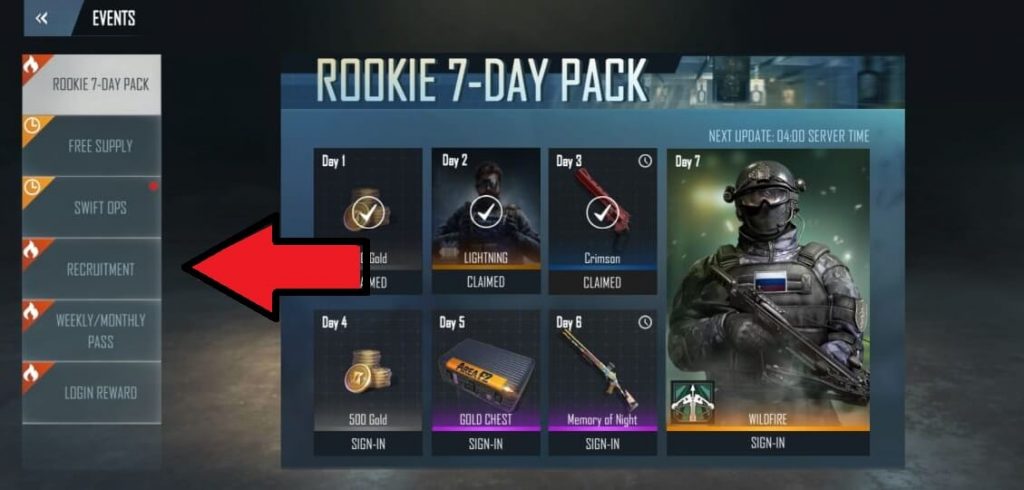 3. Now, you will find your Area F2 Recruitment Code and the Upper right side of the screen.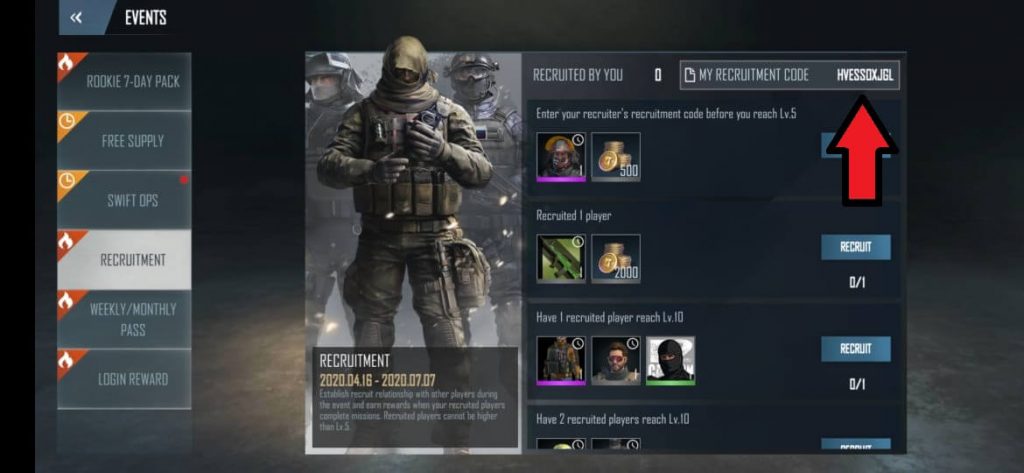 How To Enter A Recruitment Code in Area F2?
1. Go to the Recruitment Event and Click on the 'BIND' button.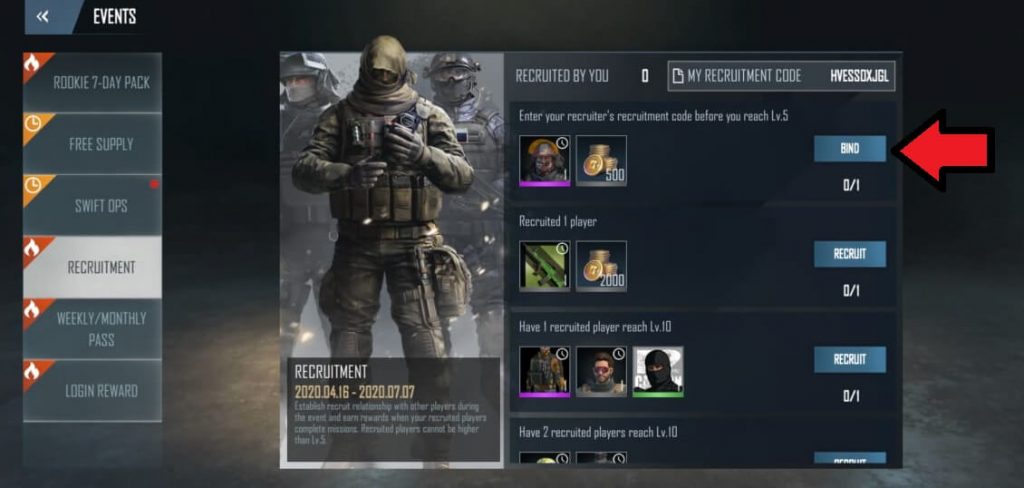 2. Now enter Your Friends recruitment code and press 'OK'. (For example Enter HVESSOXJGL and press OK to claim free in-game rewards)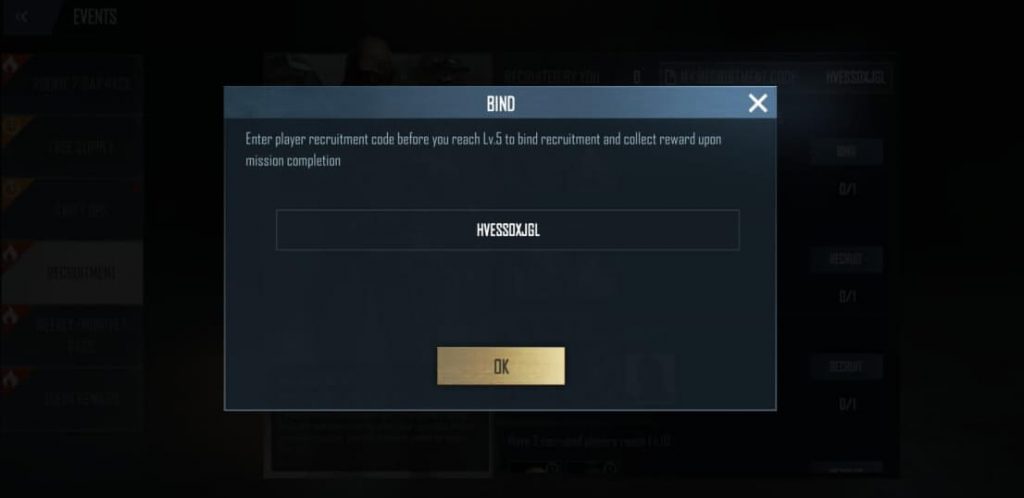 How Will Be The Cash Prize Distributed?
A Total Prize Pool of $100,000 will be distributed between Top 100 People on Each Server who will invite the most number of players into Area F2 Game. There are 4 servers in Area F2 – Asia, Europe, North America, South America, so basically, there is a $25,000 USD Prize Pool for every server separately.
TThe below-attached image further explains how the prize pool will be distributed amongst the Players who invite the most number of people into the Game.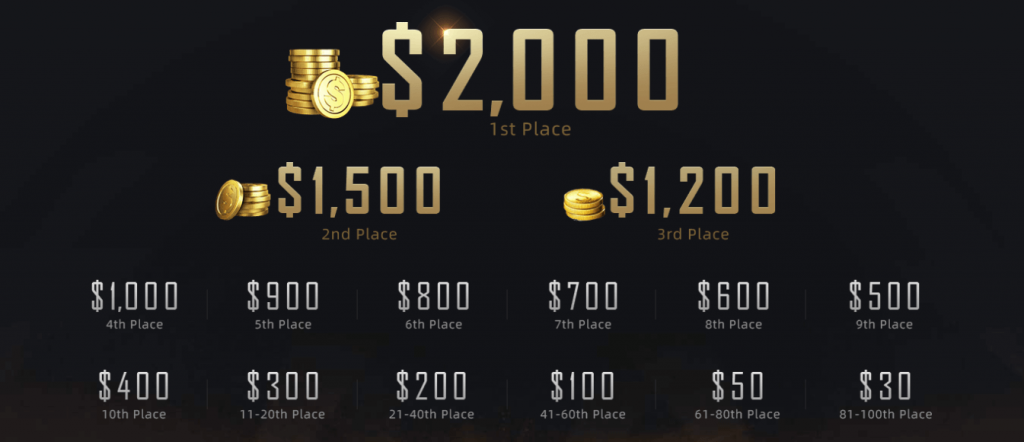 Other things to note about this event:
Event Duration: 1st May 2020 – 30th May 2020.
The event is divided into four regions: South America, North America, South East Asia, and Europe. The four regions are ranked independently, and the rewards are calculated independently. Your role will be ranked according to your region automatically.
Each Player is only allowed to participate in the event in one single region, while repeated participation and brushing will be disqualified.
Only Invited players who reach level 5 will be counted as a valid invite.
For more details on the event, check out the official website of Area F2 Game.
---
Also Read: PUBG Mobile is Giving Away iPhone 11 Pro and AirPods – Here is How To Win