Harry Potter: Puzzles And Spells is an upcoming puzzle game based on the global phenomenon and developed by Zynga. It is published by Warner Bros Portkey Games, which specializes in mobile gaming titles from the Wizarding World. The global release dates are not yet announced. But the game is available as a soft launch in certain parts of the world on iOS and android, including India. Pre-registration is live on Zynga's official site.
Harry Potter: Puzzles And Spells will accompany Portkey's 3 other major games – Harry Potter: Hogwarts Mystery, Harry Potter: Wizards Unite and Harry Potter: Magic Awakened which is yet to be released. Check out the new unlisted teaser trailer accompanied by the classic Harry Potter theme from Zynga below.
Unlike Developers NetEase's upcoming Harry Potter: Magic Awakened which has not been updated on for a very long time since its announcement, Harry Potter: Puzzles And Spells has recently launched an official site with all the additional details on the game and what to expect from a puzzler that's based on Harry Potter.
Major characters from the lore like Harry, Ron, Hermione, Draco and others will be appearing in the game. As the site claims, "It's time to represent your Hogwarts house and celebrate the magic and enchantment of Harry Potter like never before! Prepare to master spells, outsmart challenges, and explore the wonders of the Wizarding World while becoming enchanted by the most marvelous matching puzzles ever found on your mobile device!"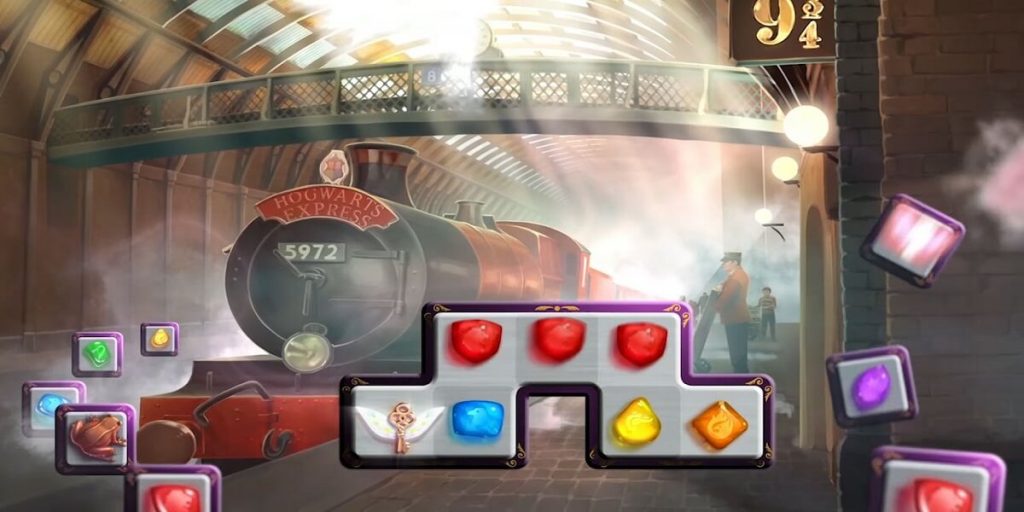 The trailer features familiar locations from the Wizarding World such as the Diagon Alley, Platform Nine and Three Quarters, Hogwart's Moving Staircase and the gorgeous fields and hills along the Hogwarts Express line. You will be choosing your favourite House from Hogwarts and also a wand that suits your style before you embark on this Match – 3 style puzzle adventure.
Developer Zynga is largely known for making tons of Match – 3 puzzle games like Wizard of Oz Magic Match, Crazy Kitchen, Empires And Puzzles, Wonka's World Of Candy and many more. Harry Potter: Puzzles And Spells is yet to globally released.