Call Of Duty Mobile has made some major improvements in its overall gameplay with the ongoing season of "Once Upon A Time In Rust". Fans have been showering the game with love and positive feedback on the sixth season so far. As we approach more interesting updates this mid-season, further leaks on season 7 have already made its way to the internet.
Call Of Duty Mobile: New Battle Royale Weapons
CoD: Mobile's Battle Royale has limited but efficient options of weapons spawning throughout its Isolated map. This time, season 7 is rumoured to bring the Man-O-War and DL Q33 to the BR mode. Both are currently available for use only in Multiplayer modes. Man-O-War is a great mid/long-range AR if its overwhelming recoil can be controlled while the DL Q33 is arguably the best sniper rifle in the game. So it would be interesting to see how these weapons fare in the Battle Royale.
On a side note, the Ranked Multiplayer mode rewards you with an Epic Man-O-War Industrial Revolution Skin at the tier of Master I, so make sure you get it before the ranked season ends.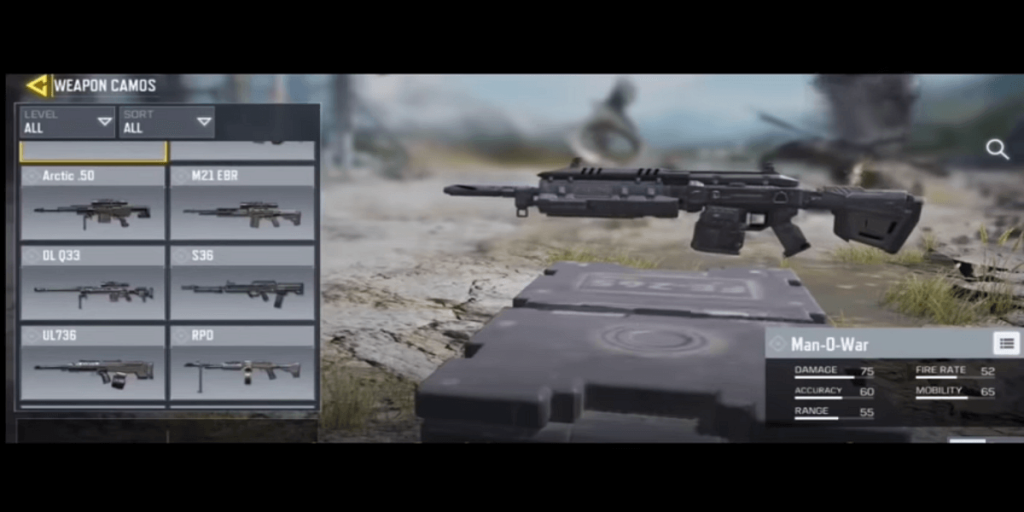 A similar Scythe like weapon is also seen in the leaks. However, there is no confirmation on whether the minigun will be a part of a new BR class or some kind of a special weapon from the Airdrops. Scythe is currently an Operator skill in the Multiplayer mode.
Other Minor Leaks
The KN-44 is said to be available in the Credit Store. An Epic KN-44 Ashen Viper worth 3000 credits has been spotted in the leaks.
There is also a character leak who goes by the name of Edward Richtofen. Richtofen is a recurring and a playable character from Call Of Duty's Zombie Storyline. While this doesn't confirm anything about Zombies mode, the major character might be hinting at its imminent re-release. The Zombies Mode was scrapped back in March and the fans have been disappointed ever since.
Call Of Duty: Mobile is available on iOS and Android.
Also Read: Call of Duty Mobile: Season 7 Details Leaked – Maps, Weapons, and many more