The Bomberman games don't need an introduction. It is a beloved classic NES game that has sprawled into a series today since 1985. Apart from their own series of games, we also have inspired works from other developers on mobile platforms like the innovative multiplayer Bombsquad and the simple yet fun Bomber Friends.
Joining the two games in June will be the new Bomb Bots Arena, a multiplayer action game with a modern twist on the classic series and is developed and published by German Indie developers Tiny Roar. Android users can pre-register on Google Play. Beta access is open for iOS via the Testflight app. Get a glimpse of the game in the trailer below.
Bomb Bots Arena focuses heavily on co-op/multiplayer aspects like online battles and local modes. The offline mode can have up to 4 players while the online mode can hold up to 8 live players. Tiny Roar also claims that they will soon be adding a 100 player Battle Royale mode, capitalizing on the current gaming trend.
The game will allow players to customize their bots and loadout before a match. You can make use of a wide range of abilities that suits you, both offensive and defensive. You can lay a trap for your enemies by kicking a bomb to a specific spot, stunning them effectively.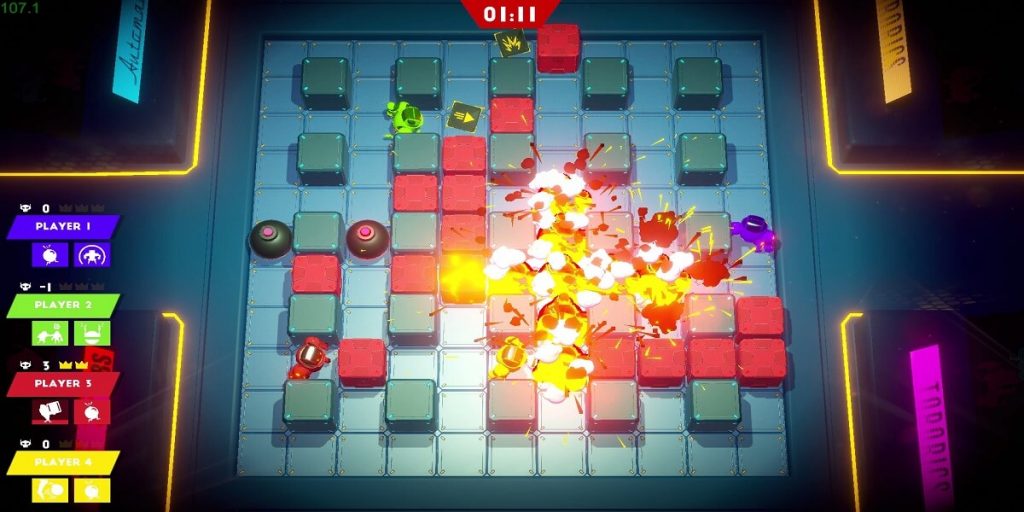 Remote-controlled bombs and trigger bombs can give your opponents a hard time. You can also punch your enemies when in contact and dash through the blocks of the arena. Defensive abilities range from jumping, building crates and a shield which runs on a timer. The developers are also working on new arena maps and abilities as the game improves in its beta phase.
Bomb Bots Arena will be free-to-play with no pay-to-win elements as per Tiny Roar, but there will be In-App purchases. It will also support cross platforming across PC, Mac, Nintendo Switch, iOS and Android. Bomb Bots Arena will soon release in June on iOS and Android.