KartRider Rush+ is Nexon's upcoming mobile kart racing game. It was announced a couple of months backs, but no statements were released about the global launch of the game. But finally, after waiting for so long, we know the exact release date of KartRider Rush+, and today in this post, we are going share with you the same.
But before that for the players unaware, let us tell you that Kartrider Rush+ is based on the popular online gaming phenomenon, KarRider. It is a free-to-play mobile kart racing game that will be made available both on android and iOS devices. The game offers players robust tracks, karts, and game modes, just like its online counterpart accommodating every level, from racing novice to drifting champion.
Now coming to the news – Nexon has finally revealed the release date of KartRider Rush+. On the official social media handles of the game, a post has been shared, which clearly states that KartRider Rush+ will be globally released on 12 May 2020.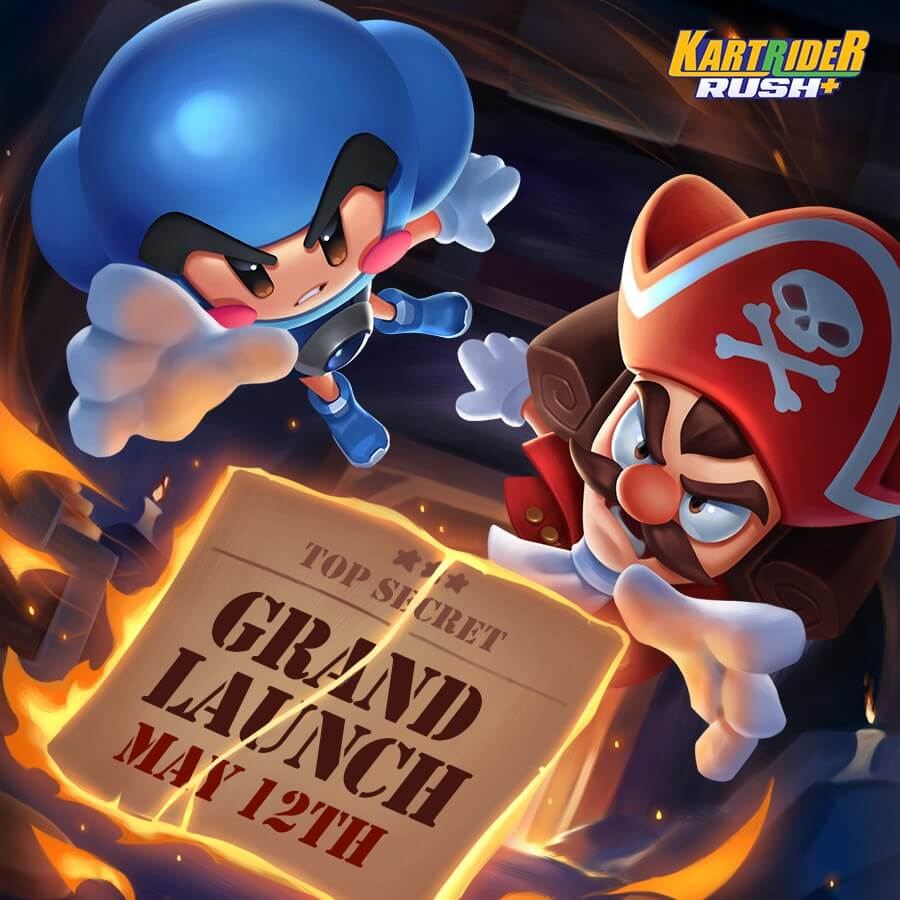 The release date comes as a great surprise, and it's just a couple of days left from the time that you can finally enjoy kart racing on your mobile devices.
Lastly, Don't forget to Pre-Register for KartRider Rush+, so that you don't miss out on the chances of being one of the first few to download and try the game. Also, all the players who pre-register now will receive in-game rewards once the game has been successfully launched.