Brawl Stars May update is here; this time, a lot of exciting content is making its way to the game. New brawler, New skins, the return of hotzone, and brawl pass. If you want to know everything about the Brawl Stars May 2020 Update, then you are at the right place. So let's begin:
Brawl Stars May 2020 Update Complete Details

:
Brawl Pass
Currently, your tokens go to unlocking boxes, but thanks to Brawl Pass, your token will now go to a track where you can see the rewards laid out ahead of you. Also, if you buy the Brawl Pass, you will have guaranteed brawlers in that rack, and this brawler is gonna have a new rarity called chromatic.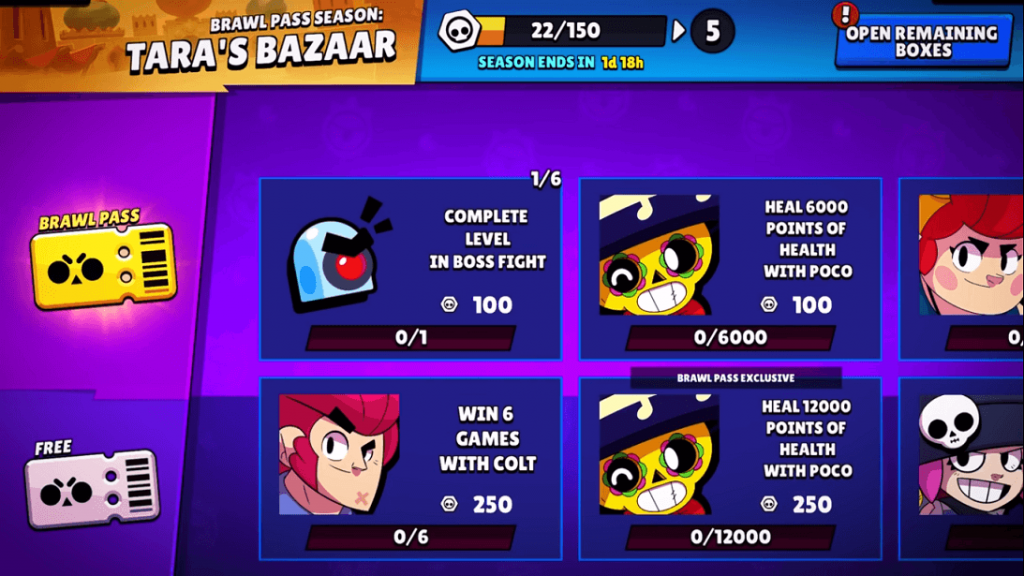 Another change is that Gems will no longer come on Boxes, now they are guaranteed on the track. This is done so that players can see what they are getting and when. Lastly, brawl pass will have quests to speed up your progress.
The first Brawl Pass season will be called 'Tara's Bazaar.'
New Brawler – Gale
Gale is a cranky old guy, his main attack is throwing multiple snowballs at his enemies, and his super is like a snowblower that blows the brawlers away like a gale wind.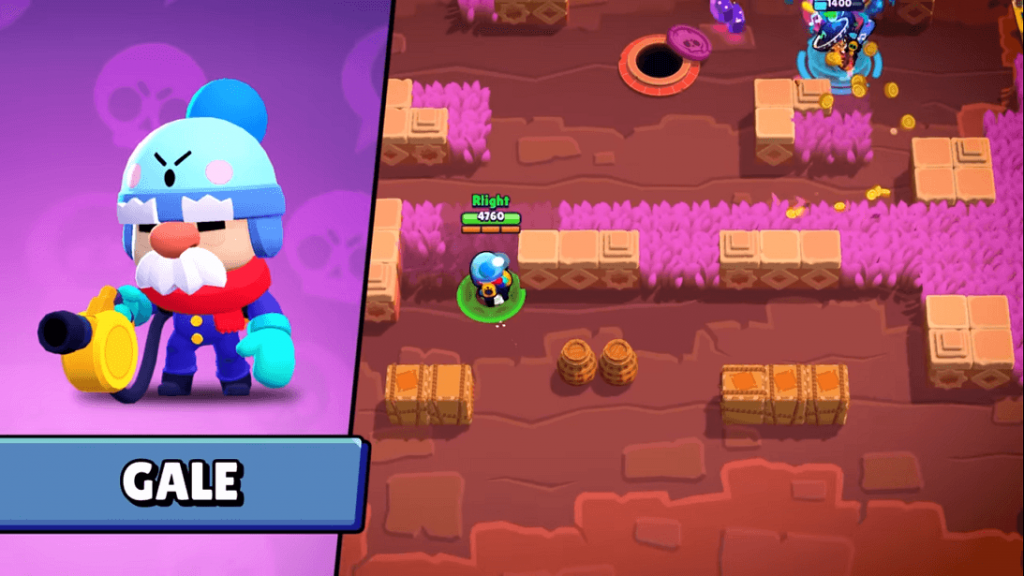 Gale will be the first chromatic brawler, and he is a guaranteed drop in the brawl pass, but he is also available for everyone else at legendary probability.
New Skins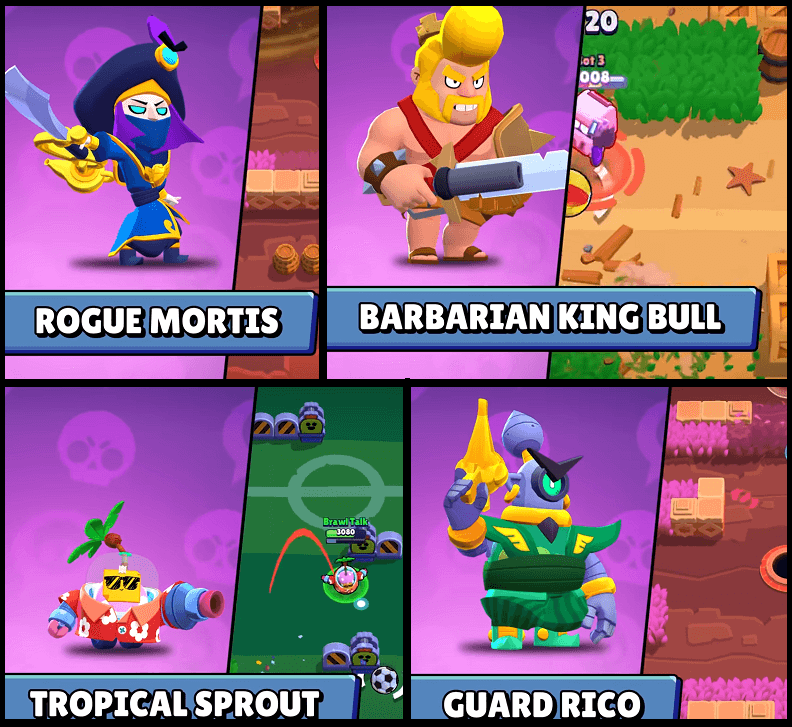 In the upcoming Brawl Stars May update 4 new skins will be added to the game. Three of these skins will be premium, namely – Rogue Mortis, Guard Rico, Tropical Sprouts, while the 4th skin i.e., Barbarian King Bull, will be given to all the players to celebrate the 10 year anniversary of Supercell.
Other Updates
Introduction of PINS to brawl stars, pins are basically emojis that players can collect and use it in chats.
Hotzone is back in Brawl stars in this new update. However, it will be time-limited.
---