Season 11 is now live in Clash Royale; the new seasons come will a lot of new and exciting content. But what's more exciting is that Supercell will be celebrating its 10th Anniversary on this coming 14th of May 2020.
Don't you dare tell me you don't know Supercell? It is a mobile game development company based in Finland and is one of the most successful ones too. Supercell has given the mobile gaming community one of the best games, such as Clash Royale, Clash of Clans, Brawl Stars, among others.
Coming back to the news, so Supercell has decided that to celebrate its 10th Anniversary with the players by giving away a free 10 year anniversary emote to everyone in Clash Royale.
This Free 10 Year Anniversary Emote will be available as the first tier rewards in the Free Royale Pass.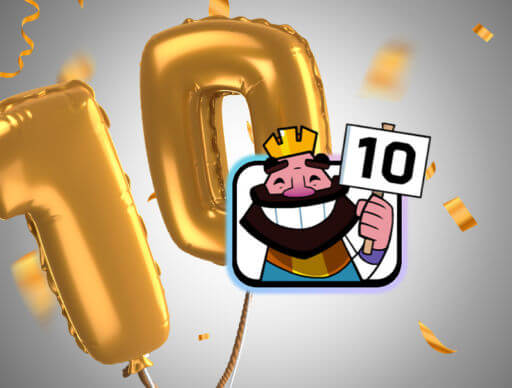 Also if you are a hardcore Clash Royale players then you must already know that like any new season, the Season 11 of Clash Royale has arrived with a lot of balance changes, so make sure to check out the Patch Notes for the new Season on the official blog, so that you have an upper hand on your opponent.